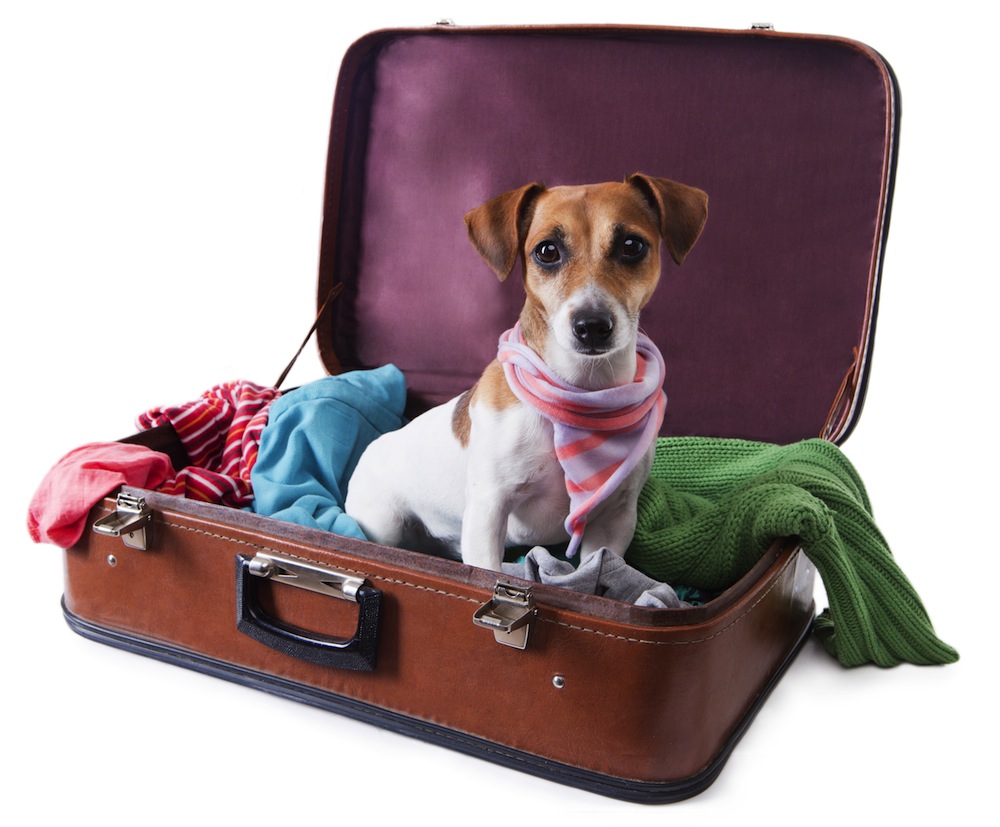 It's that time of year when we're all looking forward to a much-needed break. For many pets, that involves a kennel or cattery stay. Check your pet has their vaccinations up to date and for dogs, consider a kennel cough vaccination; it's an intra-nasal spray vaccine that isn't part of the annual injection. If they haven't had a vaccination in the last 12 months, they'll need to re-start the course to ensure they're fully protected; this involves two injections approximately three weeks apart. It's best to dig that vaccination record card out with plenty of time to spare to make sure they're all up to date. I'd also advise treating your pet with a good flea and worming product to prevent any hitch-hikers! Ensure anyone looking after your pet while you're away has contact numbers for you and your vet – even if it's just your neighbours feeding the cats…
The PETS passport scheme means many choose to take their pets with them on holiday – and current regulations make this much easier. However, give yourself plenty of time before you travel to ensure your documents are up to date. Your pet must have a valid rabies vaccine; the 'valid to' date will be shown in the passport. If it's lapsed or you wish to start your pet on the scheme, you need at least three weeks from the vaccination before you can travel abroad. Again tick and flea treatment is advised, although not a legal requirement. Overseas ticks can transmit disease and we advise ensuring your pets have a good, long-lasting product already onboard before travel. A worming treatment is needed on return as a part of the PETS scheme. Preventative treatments are a good idea if you're 'staycationing' too – dog-friendly campsites may have lots of pets mixing and the risk of tick-borne disease, while not as high as in Europe, is still a threat.
Lastly, consider taking a pet first aid kit away with you. I'd include a small amount of bandaging material, a diahorrea treatment, some antiseptic wash and cotton wool.
Ensure you carry a bowl and a bottle of water to prevent dehydration, and try to keep to your pet's usual food to avoid stomach upsets.
Happy holidays!
Sarah Probert, Bridgnorth Vets