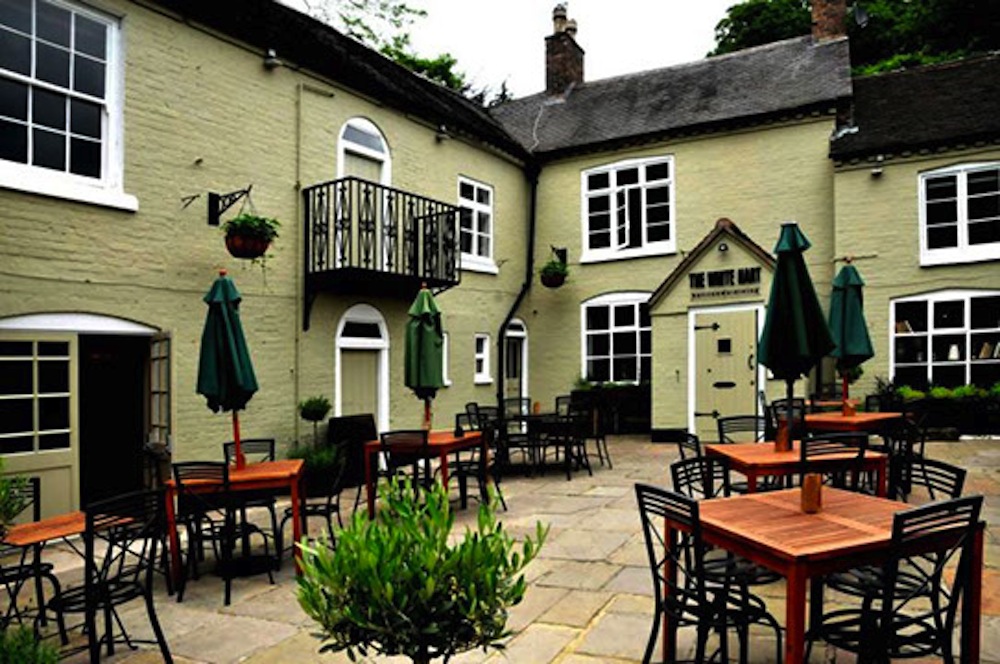 Set in the stunning Ironbridge Gorge, right on the Wharfage, the White Hart is one of the most pleasant places in the region to do a food review.
The seating area overlooks the river and on a sunny evening was a delight to sip a Hendricks and tonic and sample a pint of well-kept Shropshire Lad. We were ushered into the calm, stylish oak-beamed surroundings of the upstairs dining room with beautifully-laid tables resplendent with crisp white linen and heavy crystal glassware to a table with a river view.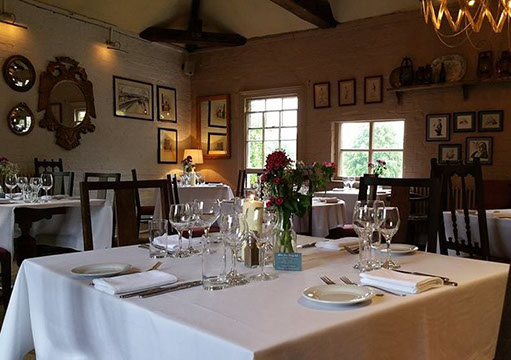 The à la carte menu is prepared by the chef daily; we opted for some unusual starters – courgette flower fritter filled with ricotta, basil and pine nuts, which not only tasted stunning but was pretty as a picture, and a carpaccio of lamb breast paired with pickled mushrooms and toasted pistachios.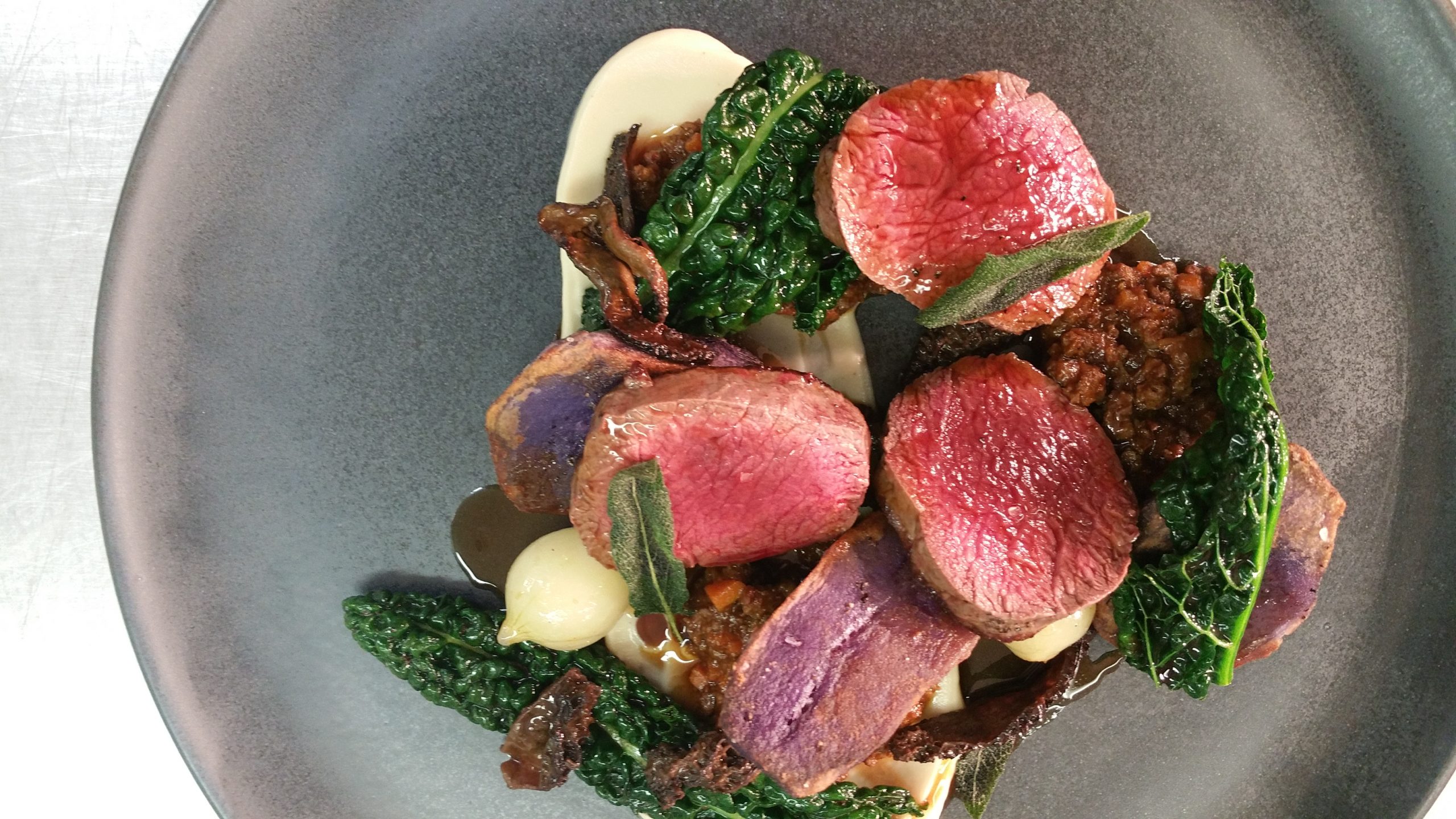 For main, my husband Johnny opted for belly pork with cauliflower mousse, black pudding and apple. The pork was melt-in-your-mouth good and the accompaniments offset the richness perfectly. I had roast salt cod with taramasalata, black grapes and toasted hazelnuts. The fish was cooked to perfection and, as with all our choices, the combination of flavours worked perfectly. For pudding, we couldn't resist the vanilla crème brûlée and the treacle tart with raspberry ice cream – both were stunning.
There is an extensive wine list but we were happy to go with the recommendations on the menu, so we opted for a carafe of Verdejo Pagus Nova at £12.50; superb value for a slightly more unusual wine.
At the White Hart, everything is homemade and locally sourced and this, along with attentive, chatty service, makes for an all-round experience which would give the finest restaurants a run for their money. And the White Hart offers good value too. This wonderful three-course meal came in at £29 per head, or of course you can opt to pick from the menu, with starters around the £7 mark and mains ranging from wild mushroom and truffle risotto at £14 to an 8oz sirloin at £20.
If you'd like to make a night of it, the White Hart has five en-suite rooms offering a 'dinner, bed and breakfast' package. There are also various events planned, the next being a taster evening on 23 September. During the day, the White Hart-run cafe next door, No 9, serves coffees, light bites and tapas.
This was a wonderful end to the week, and as we signed up to the dining club which offers midweek deals and discounts, we'll definitely be back.
– Sally Themans
The White Hart
whitehartironbridge.com
10 Wharfage, Ironbridge, Telford TF8 7AW
01952 432901
Open for coffee, snacks and lunches from 10am to 6pm; dinner from 6pm to 9pm. Beer garden; five en-suite rooms; children's menu; well-behaved dogs allowed in bar.