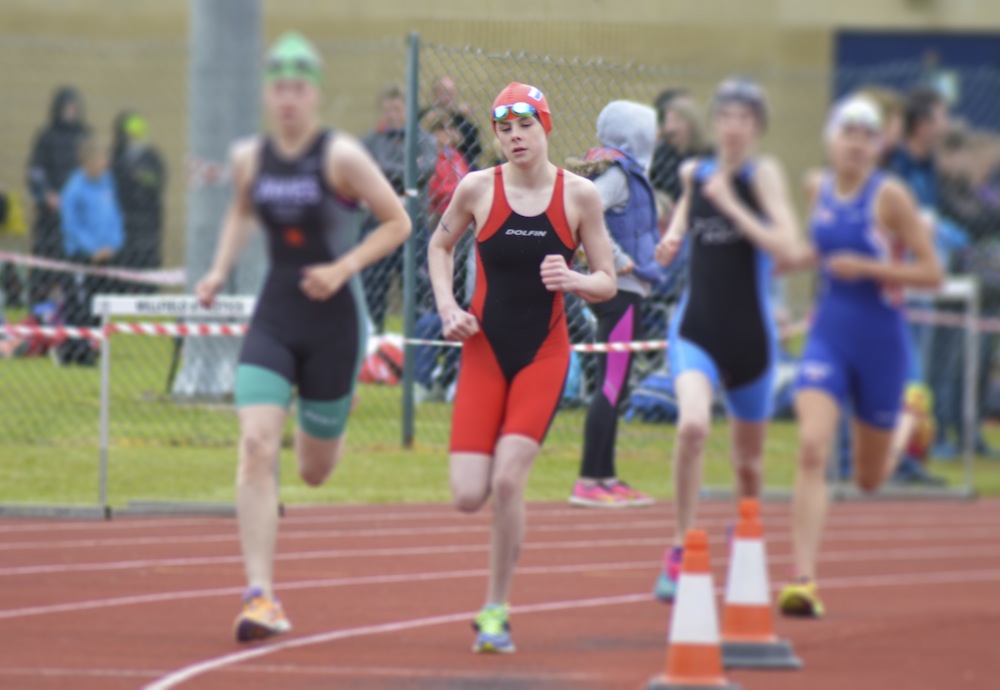 Elle Humphries of Much Wenlock is on her way to the European Biathle Championships in Portugal in July as a result of qualifying in Somerset in May. The biathle involves running 800m, swimming 100m and running another 800m, with transitions between.
Elle's mum Leanne tells us, "Elle almost pulled out because she was feeling poorly – which makes her qualification even more impressive. This was her first ever biathle and she finished fourth overall, which is an amazing achievement."
Thirteen-year-old Elle, who's in Y9 at William Brookes, has been swimming at regional level for the past three years as well as competing in county level cross country and athletics. Swimshop in Much Wenlock donated a state-of-the-art Dolfin racing suit to Elle for the qualification events.