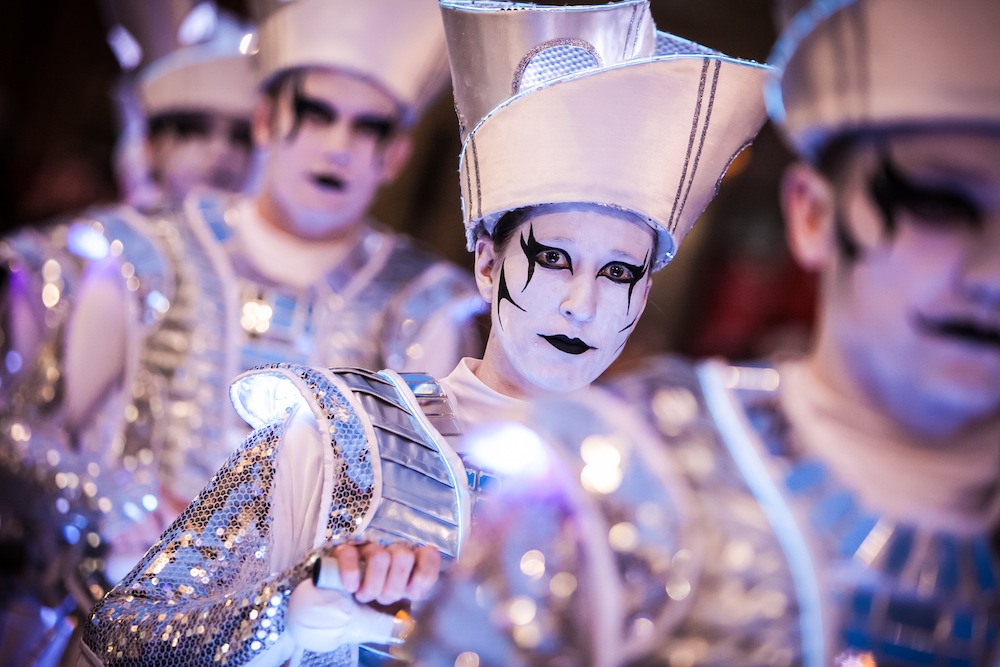 Telford & Wrekin Council's events programme has been boosted by a £56,000 grant from Arts Council England.
The funding has already helped the borough to host July's spectacular Carnival of Giants, when a parade of dinosaurs took over Southwater; next is the T Picnic, a celebration of world culture which will transform Telford Town Park on Saturday 3 September, bringing a carnival of music, dance and food to the QEII Fields – acts includes Spark and the London Vegetable Orchestra. T-Picnic Day takes place from 11am until 9pm. <- this line actually carries on from the story above
The final event to benefit from the funding will be the dramatic new River Festival, which will incorporate the annual Ironbridge World Heritage Festival on Saturday 17 September to showcase 30 years of the Gorge being a UNESCO World Heritage Site.
The Council's arts team are working with international art companies to create a unique spectacle, focusing upon the bridge and river.
Telford Council's Liz Clare says, "We're very grateful to Arts Council England for having the vision to support us with funding which means our original programme of events will be greatly enhanced. It enables us to offer a lot more for residents and visitors alike to enjoy – Telford is definitely the place to be!" Visit telford.gov.uk for details.