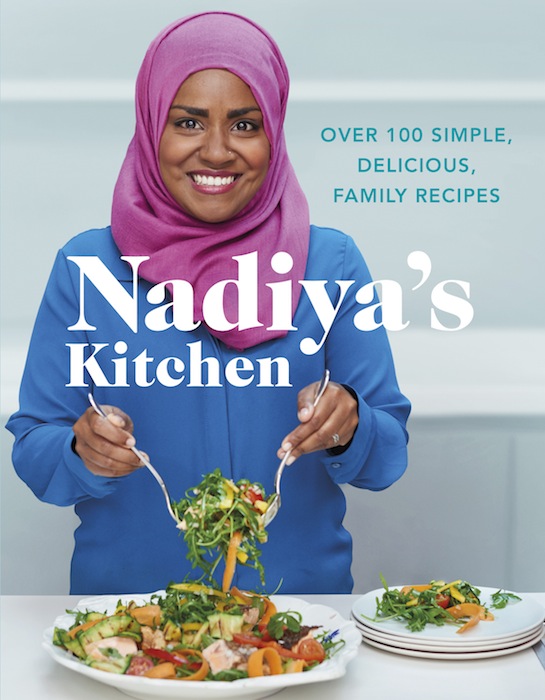 Nadiya Hussain, winner of last year's Great British Bake Off, will be making her first visit to Shropshire when she appears at Newport Show on July 9. The popular baker will be demonstrating recipes from her debut book, Nadiya's Kitchen, at the show's new Festival of Food at Chetwynd Deer Park.
Nadiya, a mum of three from Luton, says she loves sharing her love of food and cooking:
"I'll be demonstrating recipes from my first book, talking people through what I like to cook and how I like to cook. It'll be something that's in season as I'm a great believer in using ingredients that are readily available.
"I think people's attitude towards food is changing – shows like the Bake Off definitely play their part and made people more interested in cooking, baking and the origins of food.
"I still have to pinch myself that this is my life now. I'm just enjoying each day as it comes and the opportunities that are coming. I can't wait to have my first book published and I'm really looking forward to sharing that with people at the Newport Show."
Nadiya's Kitchen by Nadiya Hussain is out now (Penguin, HB, £20)
Cod and clementine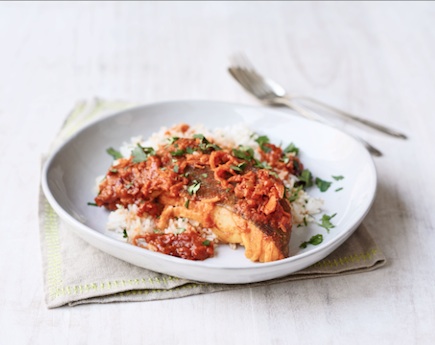 "This is one of the earliest memories I have of being astonished by flavour. My mum would normally cook this dish with whole pieces of fish – it was always cooked with the bones still in, to boost the flavour. These days, since having my own kids, I'm the biggest fan of filleted fish. Granted, it imparts less flavour to this dish – but the clementine peel well and truly makes up for that."
Ingredients (serves 2)
5 tablespoons olive oil
2 cloves of garlic, crushed
½ onion, diced
1 tablespoon tomato purée
½ tsp turmeric
1 tsp paprika
1 tsp ground cumin
peel of 2 clementines, sliced
juice of 1 clementine
300g cod fillets
large handful coriander, finely chopped
Heat oil in a medium pan over medium heat. Add garlic and onion. Turn heat down. Cook gently until soft.
Add purée, 1 tsp salt and 200ml water. Cook for 5 minutes over low heat.
Add spices. Cook gently for another 5 minutes; add water if it starts to 'catch'.
Add peel. Cook for 10 minutes or until peel is soft and almost falling apart. Mash to break up peel.
Add fish, cover and cook for 10 minutes over low heat.
Add juice. Once the fish is cooked, remove pan from heat. Sprinkle with coriander.
Serve with basmati rice, if desired.
Feta and dill savoury muffins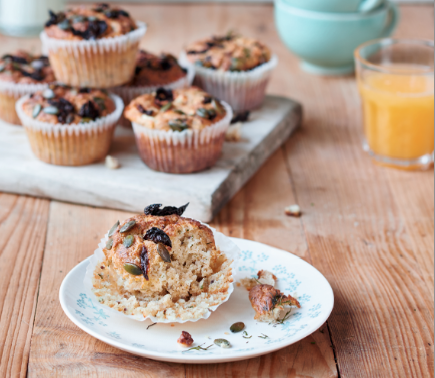 "According to my husband, muffins are meant to be sweet, but I tend to veer in the direction of a savoury muffin accompanied by a sweet cup of tea. He took some convincing because he's not a feta fan, but these are so good: the cooked feta melts down slightly in the muffin, keeping its distinctive salty flavour. The dill adds such a fresh taste, and the crunch of the seeds gives an extra dimension to the texture."
Ingredients (makes 12)
175g plain flour
50g wholewheat flour
2½ tsp baking powder
275ml whole milk
1 medium egg
100g cottage cheese
75g unsalted butter, melted, cooled
50g feta cheese, crumbled
6 tsp wholegrain mustard
2 tbsp fresh dill, chopped
8 sundried tomatoes, chopped
25g pumpkin seeds
Preheat the oven to 200°C/fan 180°C. Line a 12-hole muffin tin with cases.
Put flours, baking powder and 1 tsp salt in a bowl. Stir to combine.
Add milk, egg, cottage cheese, butter, feta, mustard, dill and 1 tsp black pepper. Stir to combine and spoon into cases.
Top each muffin with a little chopped sundried tomato. Sprinkle with pumpkin seeds.
Bake for 20–25 minutes, or until a skewer inserted comes out clean.