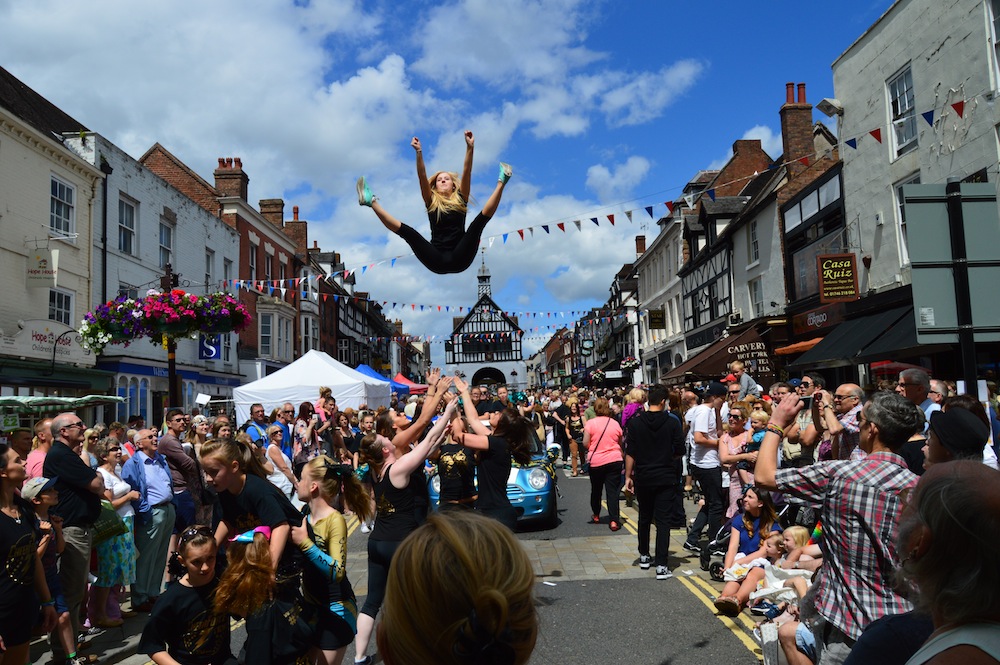 Bridgnorth has been shortlisted as having one of the UK's three best high streets in the third annual Great British High Street competition. Bridgnorth is up against Market Harborough and Hinkley in the Large Market Town category, with the prize including expert training from Google's digital taskforce and a share of a £100,000 pot. Now the public has the chance to vote online for their best-loved high street online at thegreatbritishhighstreet.co.uk, with voting closing November 18th.
This year's competition saw a record 900 entries across all 14 categories, including in new categories for individuals and shops. The second contest in 2015 saw 230 entries and attracted over 200,000 public votes, with York's Bishy Road, a former finalist, crowned Britain's best. Bishy Road found that winning not only boosted town pride, but also had a tangible economic impact with retailers reporting increased footfall.
Sarah Stevens of Buy Big in Bridgnorth and Sally Themans of Love Bridgnorth hope the town will benefit from boosted trading figures – and that the additional attention will have a knock-on effect for the rest of the county. Sally says, "We're proud Bridgnorth has one of one of Britain's best high streets. We'll be promoting this effort on our websites as well as on as Facebook and Twitter, and we really hope the businesses and residents of Bridgnorth and surrounding towns and villages get behind us – and get voting!"
Along with the public's votes, shortlisted towns will also be inspected by the judging panel, made up of industry leaders from across retail, property and business – including British Land, the Post Office and Holland and Barratt.
To go online to cast your vote, visit the Great British High Street website, and use #GBHighStreet on social media.