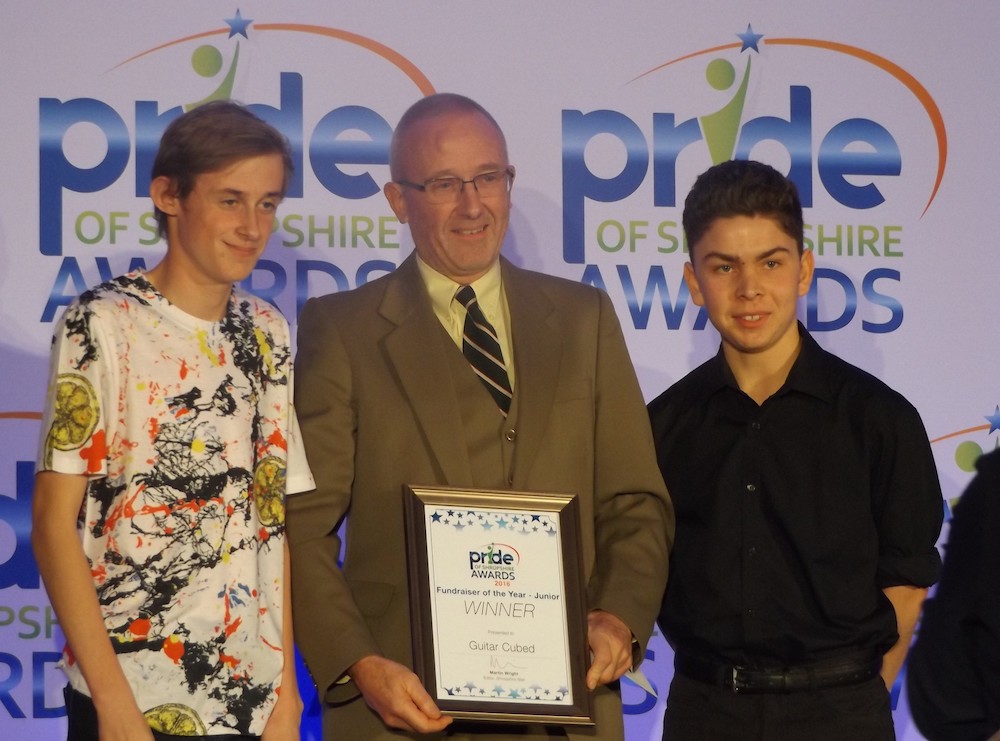 The WW! area had a superb showing in the Pride of Shropshire Awards held at the end of the year. Both Guitar Cubed of Bridgnorth and Tallulah Lewis-Schulz picked up awards at the glittering ceremony at Greenhouse Meadow in November.
Tallulah, who was nominated by the WW! team, was named Young Person after the Year. The Brockton schoolgirl shaved off her hair to raise money for the hospice who had cared for her dad Andreas before his death. She was hoping to raise £500 for Severn Hospice – but ultimately raised over £10,000.
Guitar Cubed duo Louis Briggs and Steve Barras, who have now called it a day (see our 'arts' section for details) won the Junior Fundraiser Award after their (unofficial) record-breaking marathon busking session as part of the Big Busk raised over £4,000… the boys then took part in the Bridgnorth Walk to raise an additional £5,3000!
Tom's dad Steve Barras says, "They both very much deserved this recognition and it was perhaps a fitting end for Guitar Cubed."