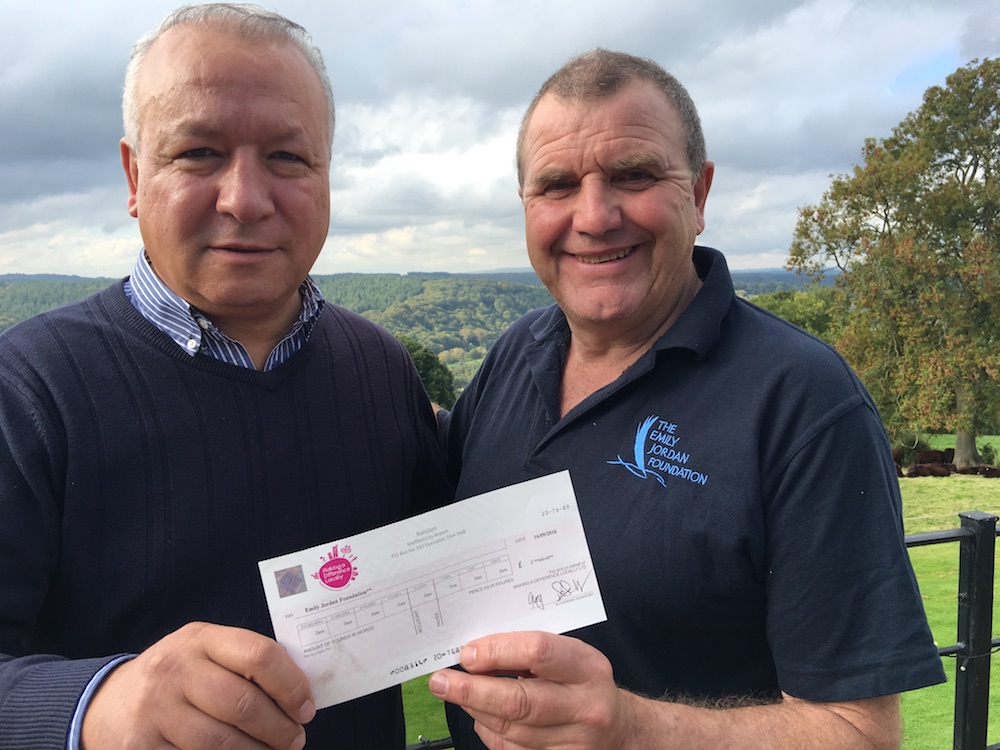 A Much Wenlock supermarket and filling station is maintaining its record of supporting local charities and causes. In October, the owner of the Nisa supermarket, John Corbo, presented a cheque for £500 to the Emily Jordan Foundation, which helps support people with learning difficulties in Shropshire and Worcestershire.
John says, "Nisa Much Wenlock has a very proud history of helping raise money for local causes, and I'm delighted to be able to present this cheque to Chris Jordan to help the work of the Emily Jordan Foundation in helping support people with additional needs."
Chris and his wife Sarah started up the foundation in memory of their daughter Emily, who was killed in a riverboarding accident in New Zealand in 2008. Emily's brother, Alex, has learning difficulties, and Emily devoted a lot of her time to helping her brother progress in his education. The Foundation assists people into work through training, running Spokes, a bicycle repair training scheme, and Twigs, which helps people create garden merchandise such as bird-houses.