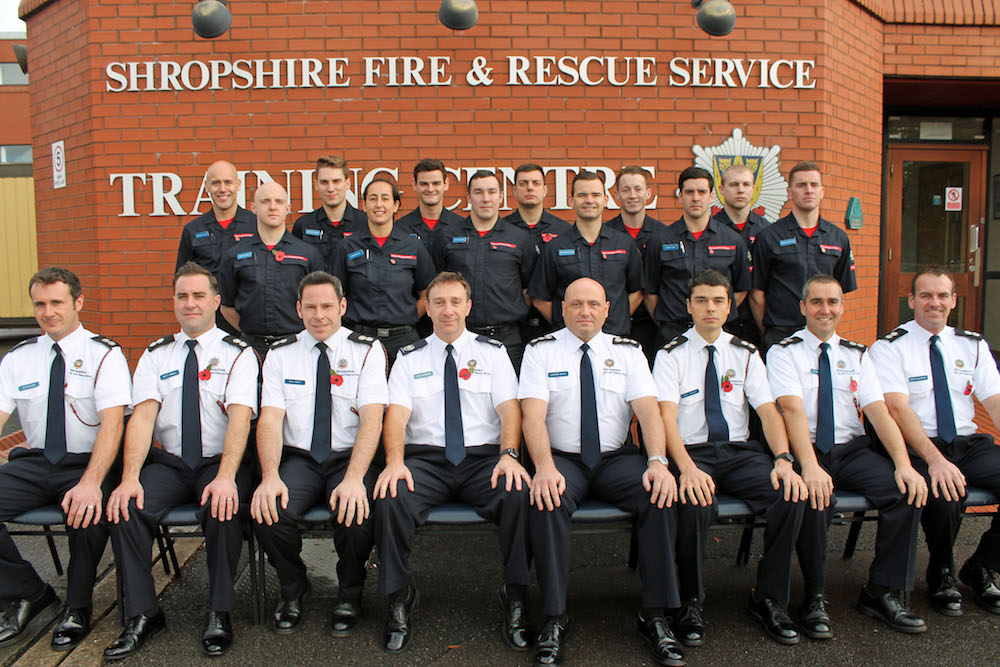 The first 'wholetime' firefighters to be recruited by Shropshire Fire and Rescue Service in five years shared a special day with their proud families and friends in late November.
The 12 recruits attended a Passing Out ceremony at Shropshire FRS's training centre in Telford where Shropshire and Wrekin Fire Authority chair Stuart West presented them with certificates to mark their successful completion of a tough 12-week training course.
They were congratulated by Shropshire's chief fire officer, Rod Hammerton, who told the audience, "We received 1,529 applications for these 12 jobs so being picked to start the training course immediately put these into a very select group.
Every one of them has proved worthy of the opportunity they have been given and the training staff have described them as the strongest group of trainee firefighters they have seen."
Every Watch on each of Shropshire's three wholetime fire stations – Shrewsbury, Telford and Wellington – will be joined by one of the new firefighters.
CFO Hammmerton explains, "Nothing brings a Watch or a Service to life better than new blood. As well as listening and learning, I expect these recruits to be questioning, demanding and advocates of the changing role of the Fire and Rescue Service."