Add a touch of pazzaz to your festive celebrations with these delicious Christmas cocktails…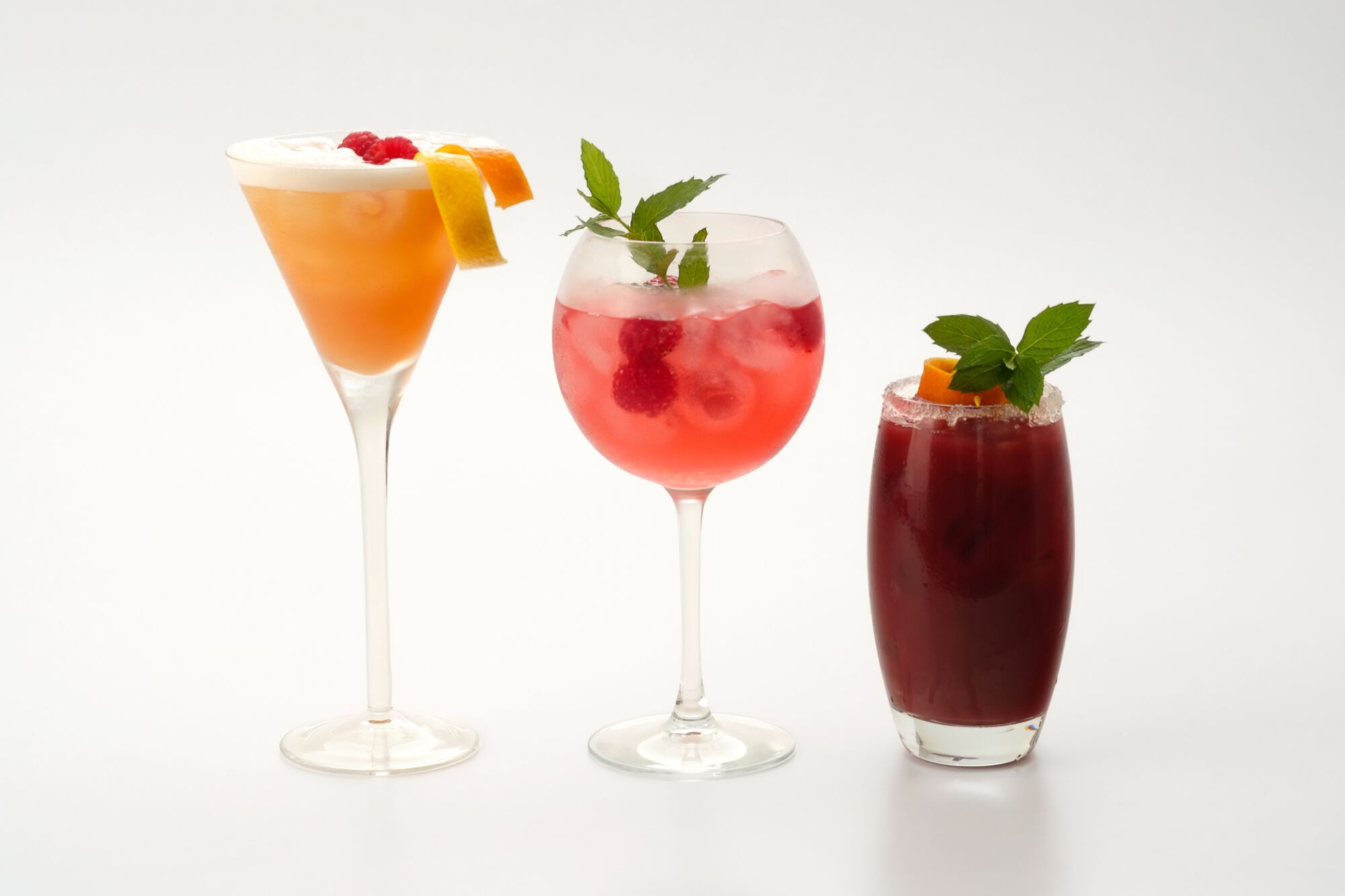 Pineapple martini
Ingredients (makes 1 cocktail)
3cl gin
2cl Grand Marnier
Pineapple juice, to taste
Chill a martini glass with ice. In a shaker, add all the ingredients plus ice. Shake thoroughly and pour into the glass.
Gin and tea cocktail
Ingredients (makes 1 cocktail)
5cl gin
1 bag fruit tea
Tonic water
Fresh blackberries
Fresh mint leaves
Put the ice in the gin glass to chill. Meanwhile, in a separate glass combine gin and tea bag. Allow to infuse for 5 mins then pour into the gin glass.
Add the blackberries and then lastly add the tonic. Garnish with mint.
S.A.C (Sweet Adventure Cocktail)
Ingredients (makes 1 cocktail)
30ml vodka
20ml gin
30ml lemon sour mixture
Natural blueberry juice
Natural blackberry juice
Twist of peel, to garnish
In a tall glass, put a scoop of ice to chill the glass. Add all ingredients to a shaker with ice and shake very well. Pour mixed drink into the chilled glass and garnish with twisted peel.