The Raven in Much Wenlock offers an innovative menu that revolves around the changing seasons and the county's abundant natural larder. At the moment, the team are working hard to prepare for the festive season, which is always a magical time at the 17th century coaching inn.
At present, the Raven is undergoing a redevelopment that will see their dining offer expanded, with a new brasserie area offering casual dining and cocktails in additional to their fine-dining restaurant… and you can try your hand at top-class party pieces with these insider secrets for the perfect cocktails and canapés to impress your guests.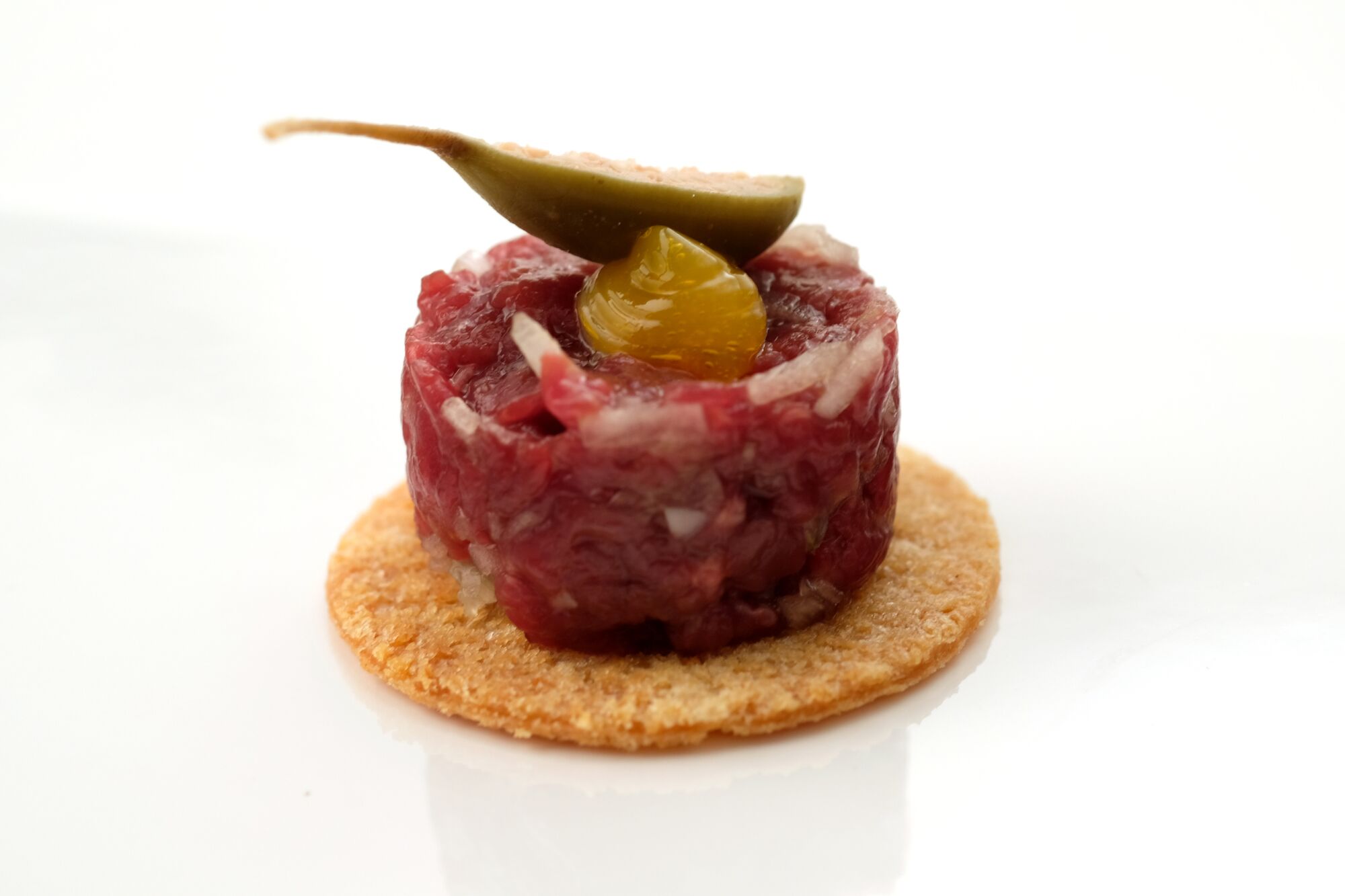 Venison tartare
Ingredients (makes 8 portions)
250g venison loin
1 banana shallot
Olive oil
Caper berries
4 slices white bread, crusts removed
Method

Preheat oven to 180C.
Finely dice venison and shallot. Mix with olive oil; season.
Roll out bread until flat; cut 8 rounds.
Gently bake until crispy and golden.
Using ring cutter, place mixture onto bread disc and press gently with a teaspoon until compacted.
Garnish with a caper berry.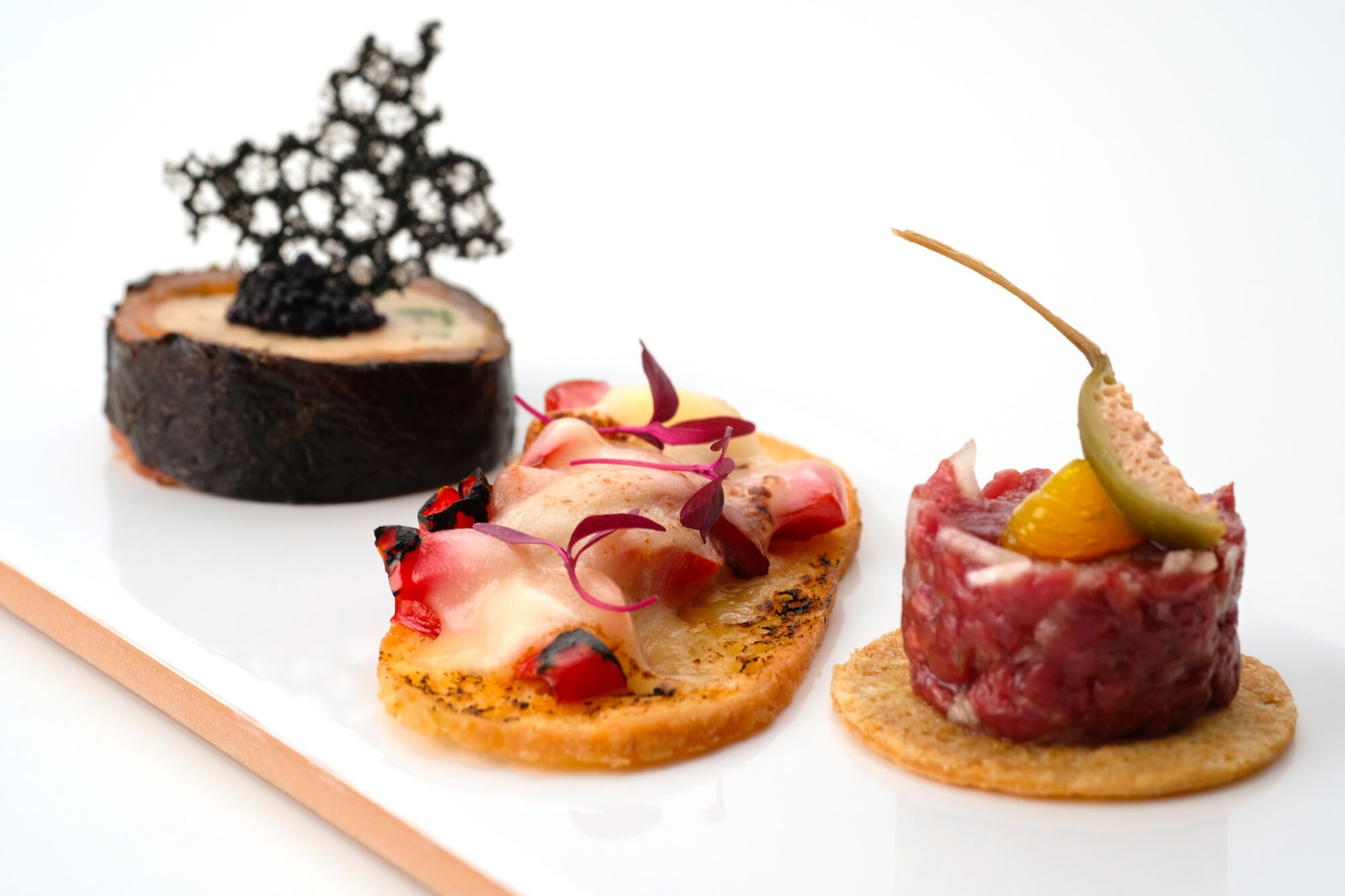 Pepper bruschetta
Ingredients (serves 4)
1 ciabatta loaf
Olive oil
1 clove garlic
3 romero peppers
50g mozzarella
Method
Preheat oven to 180C.
Finely slice ciabatta and brush with oil.
Gently rub with garlic. Lightly grill on each side until just browned.
Slice pepper and dice garlic. Roast in oven with a little olive oil until soft; season lightly.
Divide pepper mixture between ciabatta slices.
Top with mozzarella and grill until just melted.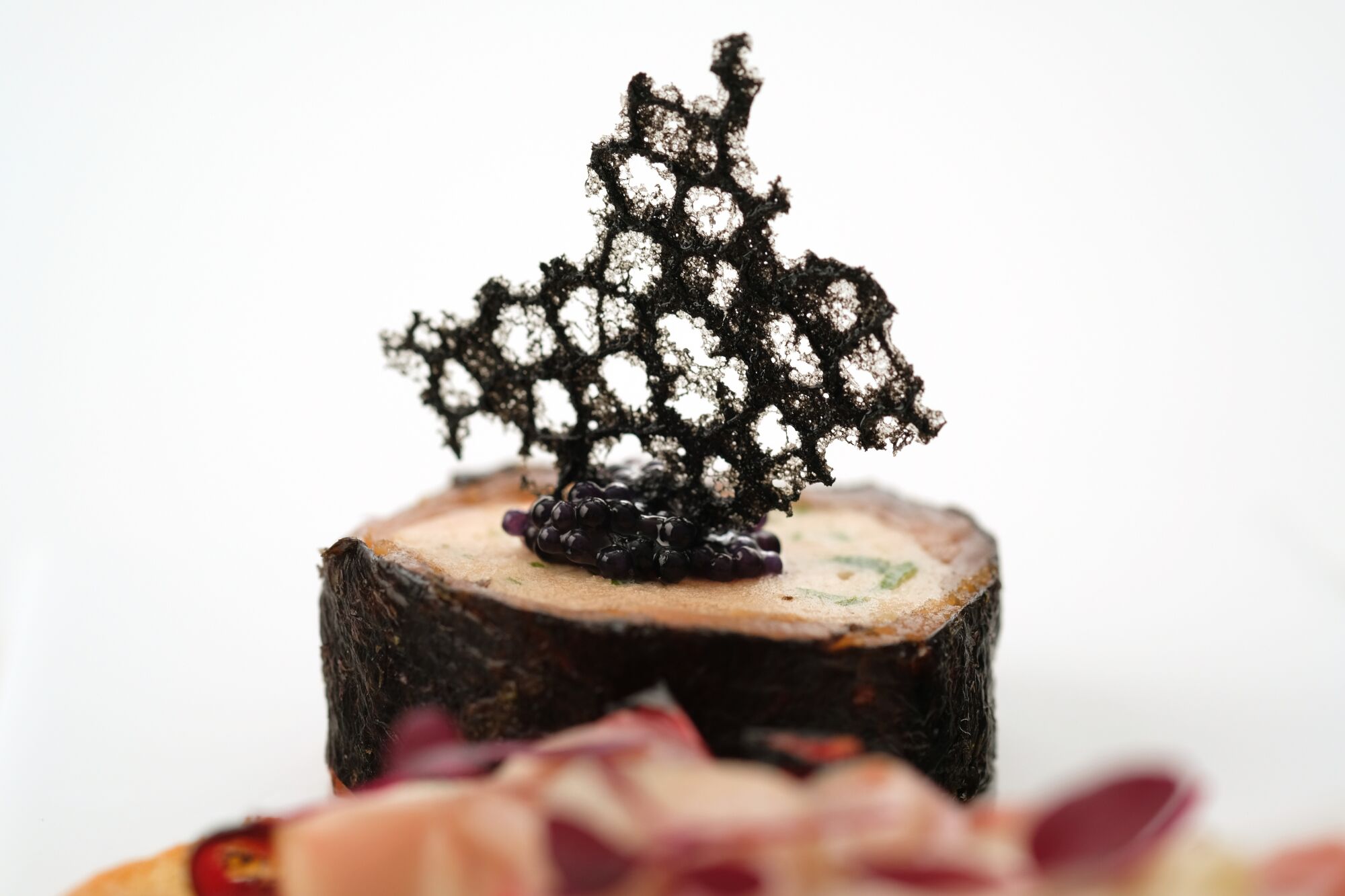 Salmon roll (serves 4)
Ingredients
2 spring onions
1 lemon
500g sliced smoked salmon
2 nori sheets (see Chef's note)
200ml double cream
for tuiles
4g sachet squid ink
150ml water
150ml oil
50g plain flour
50g roe or caviar, to garnish
Method
To make the mousseline, finely slice spring onion. Zest and juice lemon.
Blitz 300g smoked salmon with half the cream. Season, add juice, zest and chopped spring onions. Whip remaining rest of cream to stiff peaks. Gently fold into salmon mix.
Lay clingfilm onto worktop. Spread remaining salmon onto clingfilm and mousseline along middle. Roll into a tight sausage; tie both ends. Refrigerate for 1 hour. Take salmon out of clingfilm and place on nori sheets. Roll up and slice using a very sharp knife.
To make squid ink tuiles, whisk all ingredients together until combined. Heat non-stick pan until smoking hot. Pour 20ml of mix into pan and cook until oil has separated; repeat to make 10 tuiles.
Remove and place on clean J Cloth using tongs. Break into pieces once cooled. To serve, garnish with roe and tuiles.
Chef's note: Nori is a seaweed that comes in sheets used to wrap sushi and in other Japanese recipes.