In November last year, Aga's foundry at Coalbrookdale closed its doors for the last time, bringing to an end a monumental chapter in the area's social, economic and cultural history. Coalbrookdale has been inextricably linked with the iron industry for centuries, and the foundry itself had been casting iron for over 300 years.
The foundry closed on Thursday 23 November, with local people joining with workers to mark the day, beeping their horns and shouting support as the men left the site for the final time.
Former employee and Broseley resident Adam Jones told WW!, "It's been more than just a job for all of us. We spoke of Abraham Darby; we shared stories and knowledge passed down through generations – some of the techniques can't be learned anywhere else as these skills have now passed out of the workplace.
"The 35 guys who left today brought a combined 902 years of experience in ironwork – and there's a pride and a sense of camaraderie in the skills we shared. We knew we were carrying a historically significant industry on our shoulders, and we've forged friendships that will last forever."
Adam said the men had been touched by the reaction from the public: "It's been very emotional – people were fascinated to know more about it and to tell us they were moved by the photographs we have shared, such as the ones of our boots on the foundry gates.
"There's so much historical significance to the foundry. It's not just the Aga workshop – part of the site was called the 'wing shop', which was used to make wings for Lancaster bombers during the War. We had a gentleman who used to work there visit, and he found the spot on the wall where letters were displayed from pilots saying things like 'thanks for your workmanship – it saved our lives'. My son goes to Broseley Primary, and his teacher came down and took some videos to teach his class about the foundry's history – it's hard to think his will be the last class to see that in action."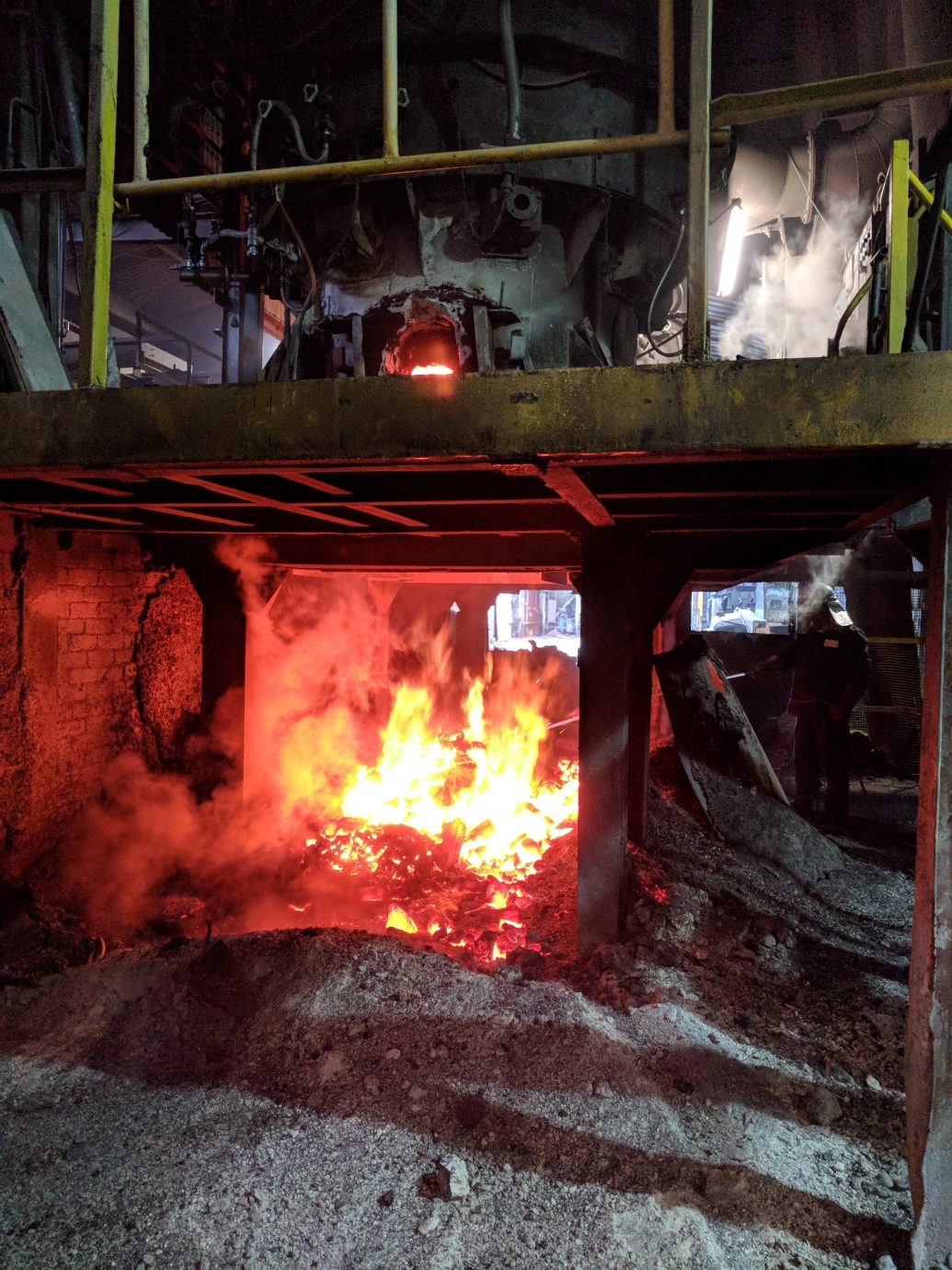 Cllr Shaun Davies, leader of Telford & Wrekin Council, said, "It is a great shame to see this historic foundry closing its gates for the last time.
"This is a historic site that is symbolic of Coalbrookdale and the Ironbridge Gorge's great industrial past and I know there will be a lot of emotion. The loss of the foundry is a big blow to the borough… I think it's important that the landowner works quickly to positively bring the site forward and we want to work with Aga to ensure their other site in the borough remains viable."