The largest mechanical puppet ever constructed in Britain will rise again this Easter to visit a number of sites around the UK including Blists Hill Victorian Town near Madeley. The breathtaking Man Engine steamed the length of the Cornish Mining World Heritage Site last summer, unearthing a deep lode of passion and pride, inspiring awe and a cult-like following. Now, the colossal feat of engineering is set to visit Blists Hill Victorian Town near Ironbridge on Saturday 14 April as part of his 2018 Resurrection Tour across Cornwall, South Wales and England.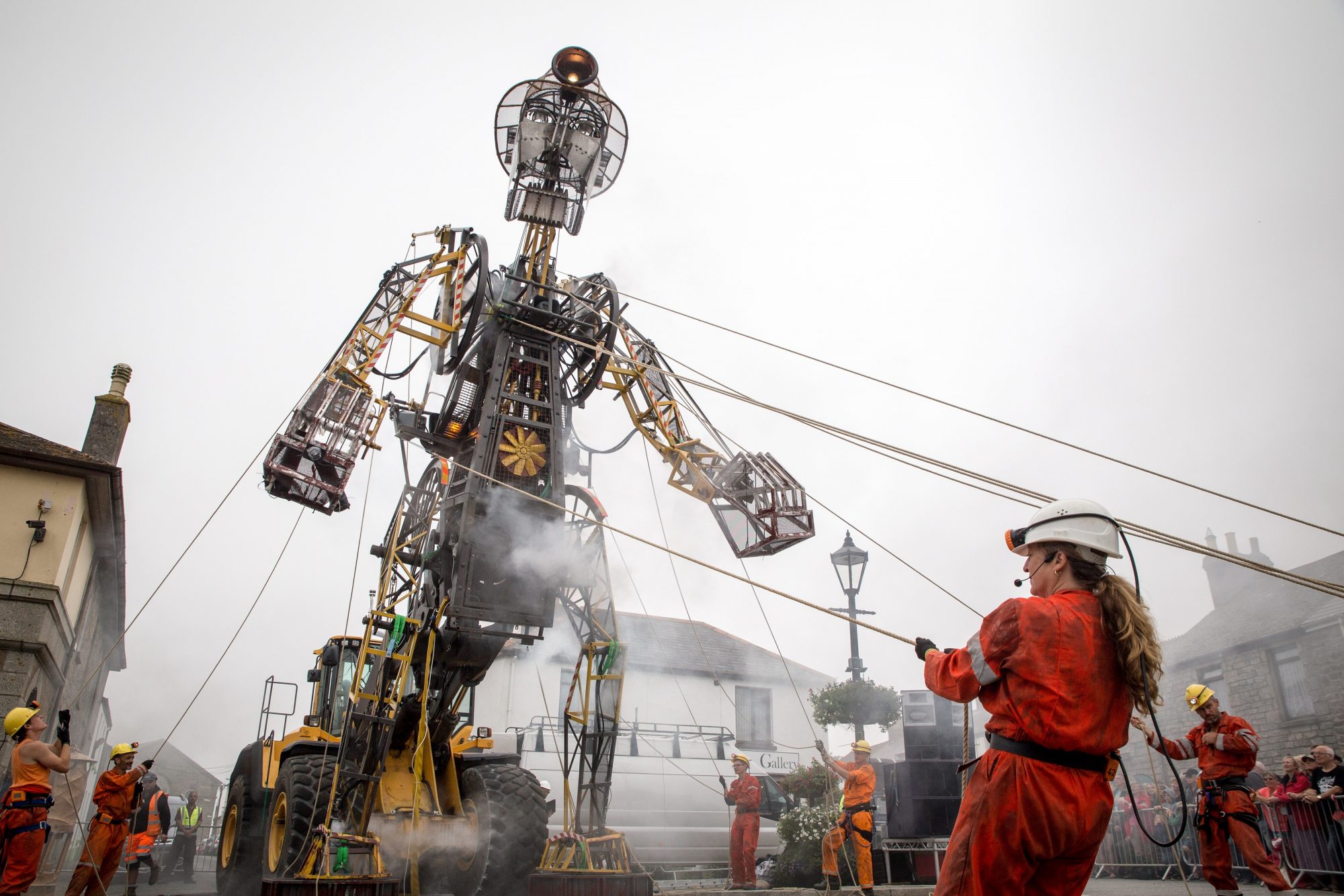 The Man Engine crawls at 4m high and 'transforms' to stand at 11.2m high, powered by Volvo's L220 wheeled-loader. The team behind the Man Engine, Golden Tree Productions, are already creating a bespoke visual, theatrical and aural experience for the Blists Hill stop, highlighting the area's identity as the birthplace of the Industrial Revolution.
Phil Smith, commercial director of the Ironbridge Gorge Museum Trust says, "Our World Heritage Site is famed as the birthplace of the Industrial Revolution, where the innovative use of raw materials, creative thinking and daring designs were brought together to start a revolution that would change the world forever. The spirit of those early industrial pioneers lives on through the Man Engine and welcoming it to Blists Hill is a fitting way to celebrate the industrial heritage that we share with our friends in Cornwall".
The machine's creator Will Coleman adds, "We delighted we're bringing our big boy to Blists Hill Victorian Town. We have a global ambition to take the Man Engine to all the significant mining and industrial heritage sites across the world with Cornish roots, so bringing him to Blists Hill is ideal. We can't wait to meet all the townspeople and have the Man Engine share the stories of the area where the Darby dynasty of ironmasters transformed the iron industry."
Admission charges apply; for details call 01952 433424 or visit ironbridge.org.uk.