Tour for the taste buds
As the first city of the United Kingdom, London is a melting pot of cuisine and culture. A new book explores the gastronomic history of the Big Smoke.
In Made in London, food writer Leah Hyslop offers a joyful celebration of London and its food, past and present. The book features recipes invented in the city such as the 18th century treat Chelsea buns (a favourite of King George II) and Omelette Arnold Bennett, created for the writer while he was staying at the Savoy Hotel. Alongside these are new dishes inspired by Leah's eating adventures around the capital such as the mouth-watering trifle and new take on oysters we bring you here.
Short, entertaining histories about London's food scene create a fresh look at London's vibrant food scene and its incredible history – find out about the 'gin craze', read a profile of the East End's most beloved greasy spoon, and discover why Scotch eggs might actually have been invented in a London department store. Contemporary photographs of London sit side by side with vintage images from historical archives to give a full flavour of the country's bustling capital.
So if you can't make it to the big city this summer, take a foodie road trip instead!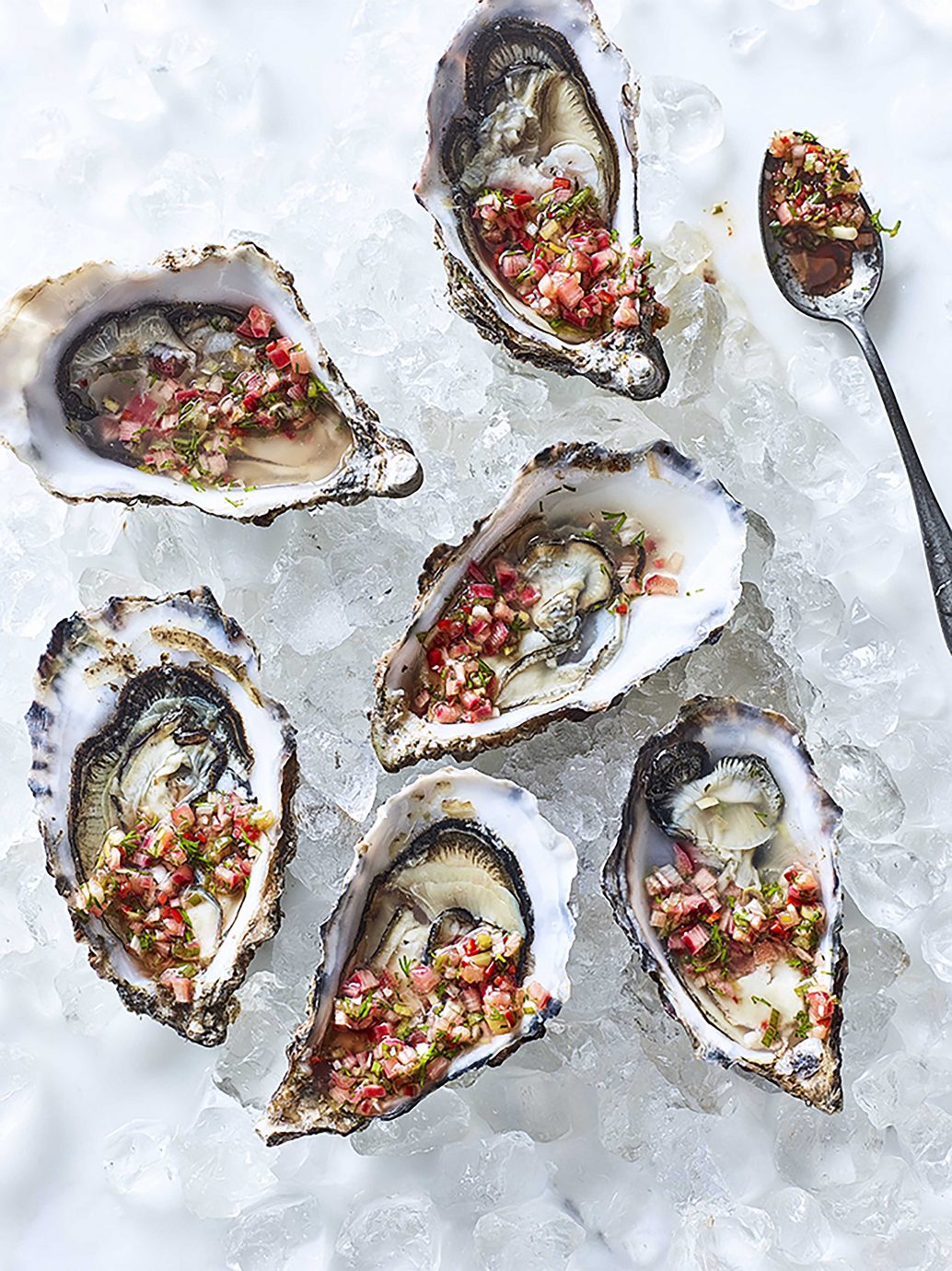 Oysters with rhubarb salsa
"In the 1700s, huge cartloads of oysters, cockles, winkles and whelks rumbled every day from England's south coast to the city. Back then, oysters were far from the luxury item they are today: taverns would put out bucketloads of the salty shellfish as a free snack to encourage punters to drink a few more pints, while street sellers sold them by the dozen.
"This is a simple but impressive way to serve oysters at home. The tartness of the rhubarb really lifts the oysters' flavour."
Ingredients (Serves 4 as a starter)
16 fresh oysters, in the shell
1 stalk rhubarb, diced into 5mm pieces
1 spring onion, white and green parts, finely chopped
1 red chilli, deseeded, finely chopped
1 tbs lime juice
2 tbs soft light brown sugar
1 heaped tsp finely chopped fresh dill
Using a shucker, open oyster shells. Discard top shell and loosen oyster from base shell.
To make the rhubarb salsa, combine remaining ingredients in a bowl. Taste and adjust to your liking, adding a little more sugar or lime juice if needed.
Put about half a teaspoon of salsa in each oyster shell,and serve.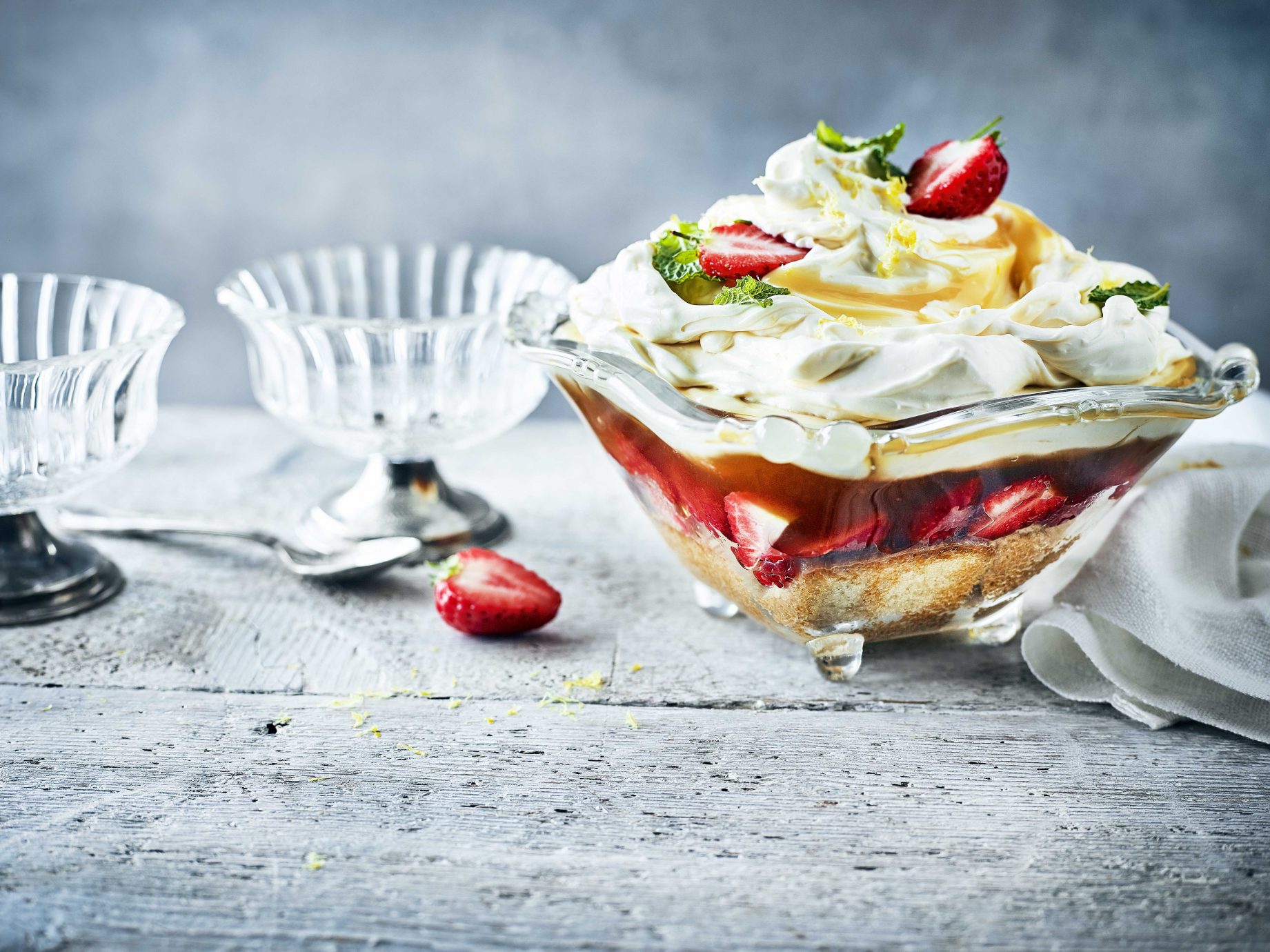 Pimm's trifle with lemon curd cream
"The thought of a cool, refreshing glass of Pimm's is often the only thing that gets many Londoners through the hot and sticky days of August, when the tube is like hell, only hotter and more crowded. I like to use Pimm's in trifle, where it brings a sprightly fruitiness to all that custard and cream."
Ingredients (Serves 8-10)
5 sheets gelatine
260ml Pimm's
300ml lemonade
50g caster sugar
juice of 1 orange
250g sponge cake (such as Madeira)
500g strawberries, washed, hulled, plus extra handful, sliced, to serve (optional)
700ml good-quality custard
600ml double cream
200ml mascarpone
4 tbsp icing sugar
3 heaped tbsp lemon curd
grated zest of 1 lemon
mint leaves, to serve (optional)
Put gelatine in a bowl of cold water. Leave to soften for 5 mins.
Meanwhile, gently heat 200ml of Pimm's with lemonade, caster sugar and orange juice in a saucepan over a medium heat, until sugar has melted and mixture is just about to bubble.
Squeeze water out of gelatine. Add to Pimm's mixture. Stir until melted. Transfer mixture to a bowl. Refrigerate for 2 hours or until nearly set.
Line bottom of large glass bowl with thin slices of cake (around 1cm thick). Pour over remaining Pimm's. Leave to soak. Quarter strawberries lengthways and scatter over.
Pour cooled jelly over strawberries and sponge. Return to fridge for 1 hour to allow jelly to firm up further.
Pour custard over jelly. Whip cream, mascarpone and icing sugar in a bowl until it forms soft peaks. Gently mix in the lemon curd and the lemon zest and spoon onto the custard.
Decorate with sliced strawberries and min, if desired. Chill until ready to serve.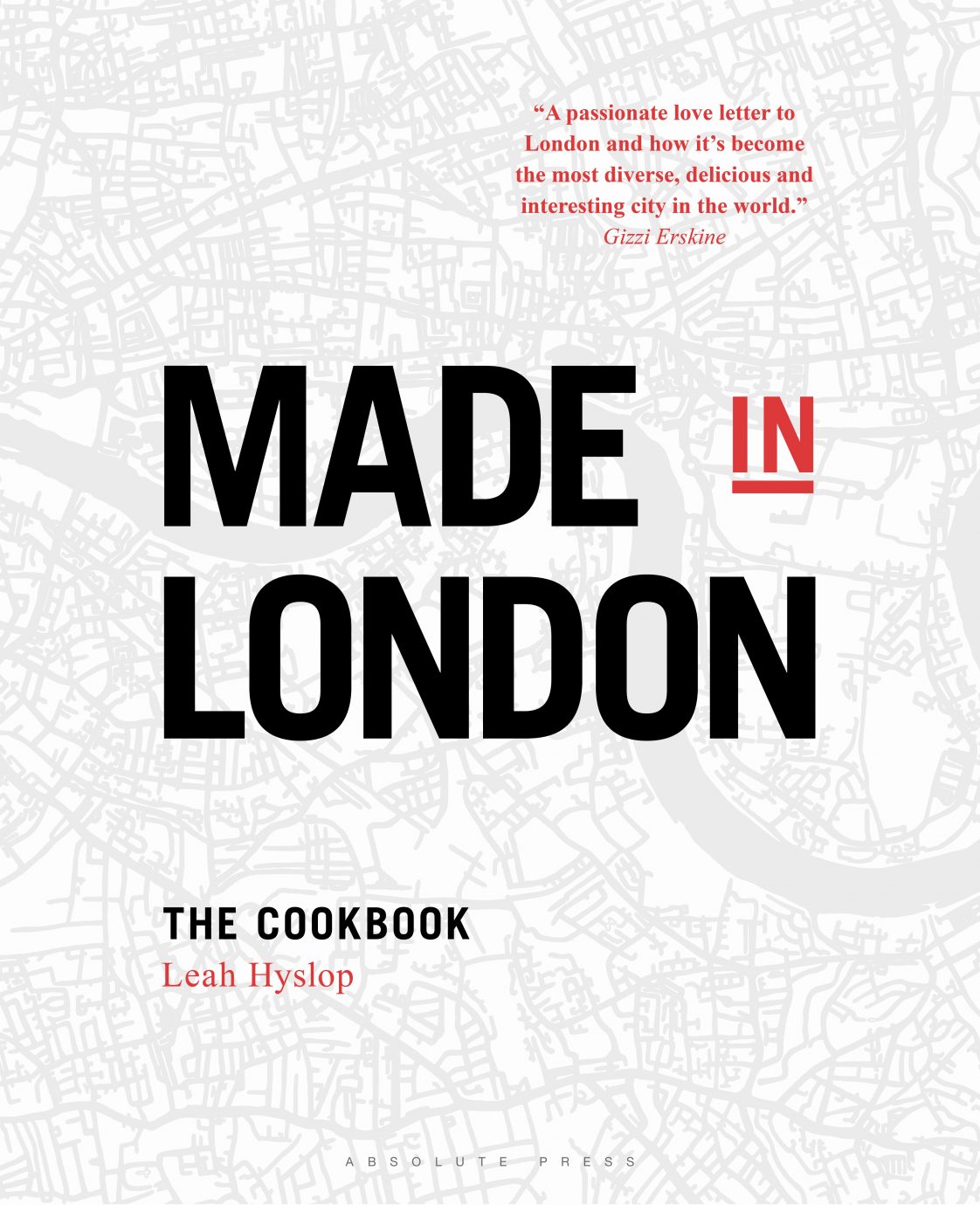 Made in London by Leah Hyslop (Absolute Press, £26)
Food images courtesy Martin Poole; author image courtesy Maja Smend