A group of dedicated volunteers are doing their bit to combat loneliness and social isolation in Broseley.
Neil Thomas reports.
Nearly nine million people in the UK live alone, figures in the 2021 census reveal. The figure is up almost 10 per cent on 2011.
Many are young with active social lives and jobs that bring daily human contact. A significant proportion, though, lack the mobility through age or medical condition, to get out and about. And a few rarely see another person from one week to the next.
In Broseley, though, a big-hearted organisation is doing something about it.
Broseley Befrienders is a group of volunteers spending time with those who, for many reasons, can't get around to meet others as they once did.
Sylvia Bullock is 83 and in a wheelchair. She is in no doubt that her quality of life has improved since volunteer Peter Smith arrived on the scene.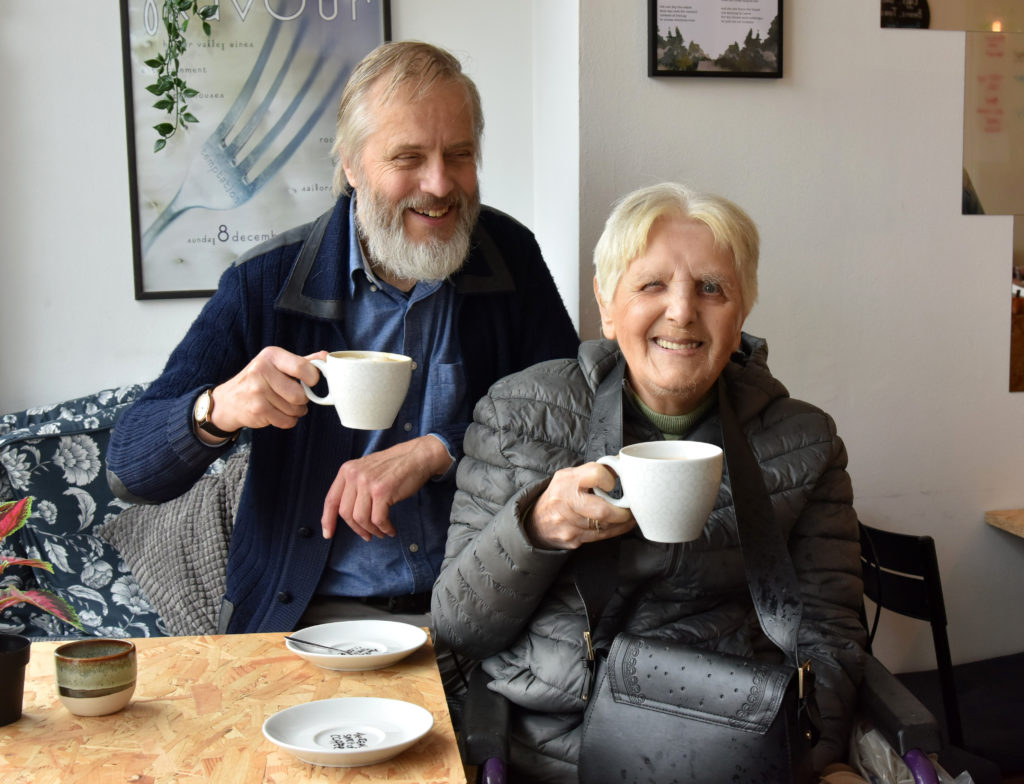 "Inside I feel like a 21-year-old but I struggle to get around. Broseley Befrienders has been fantastic for me," she says. "Peter takes me out into the town and I really appreciate getting some air and having the chance to meet and talk to other people.
"I don't know what I'd do without his visits. Sometimes, when the days are gloomy in winter, it almost feels like I'm the only person left in Broseley!"
Peter adds, "It is very rewarding to make a small difference in Sylvia's life. We enjoy our outings into the town, making our way around with Sylvia's little dog Buzz. I look forward to our meetings."
Pat Rowe is 81 and, like Sylvia, enjoys the companionship provided by Broseley Befrienders.
"My sister is in Birmingham and she has nothing like this there. Broseley has a really good community spirit."
Tracy Taylor is a retired mental health nurse who moved to Broseley two years ago and volunteered to help with Broseley Befrienders as a way of getting involved in the community. Through the scheme, she has been friends with Maria for 12 months.
"We hit it off pretty much straight away. It's a symbiotic relationship. Maria is younger than me and she has had a few health issues. At first, she just wanted a walk around Broseley as she had not felt comfortable going out.
"She's great company and we talk about all sorts of things. We have music in common, though she is into Steam Punk which I don't get at all," says Tracy with a bright smile and a hearty laugh.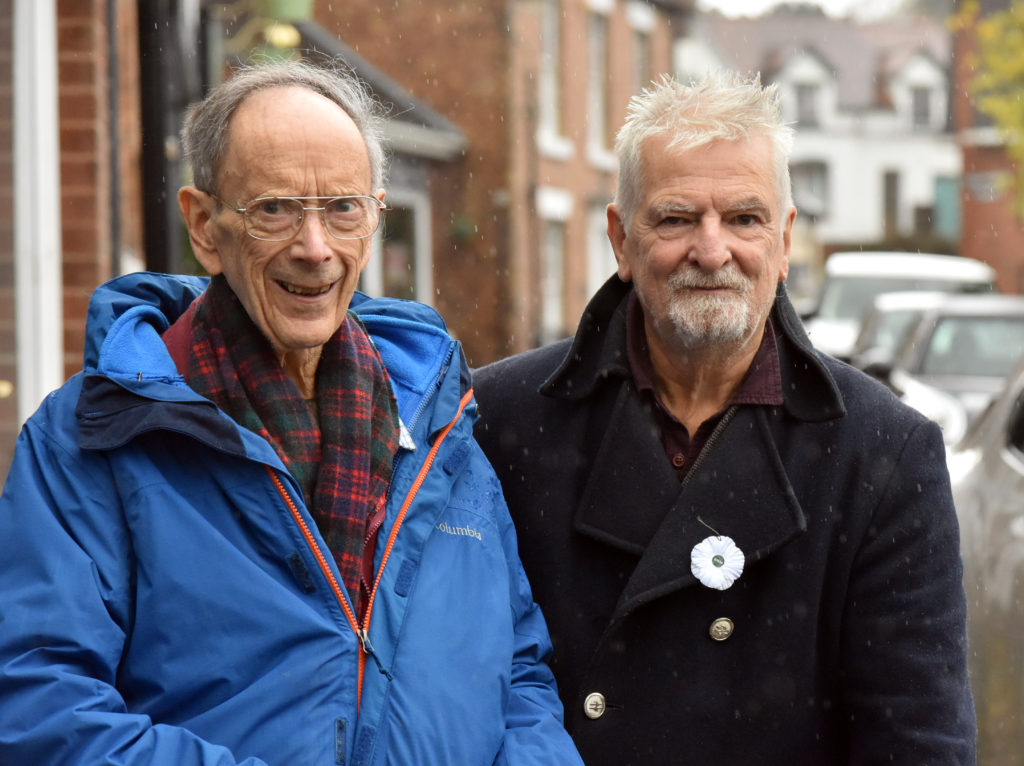 David Bowgett is another volunteer who retired to the Broseley – in his case from Halifax in 2011 – and wanted to get involved in the community and help others at the same time.
"I was struck by what a very friendly place it is. I love it here. There are so many local societies, groups and organisations to join that newcomers can very quickly get involved in the town."
David has become friends with Vincent Callcut, a frail 87-year-old retired technical director.
"Broseley Befrienders was recommended by Severn Hospice and I think it's a splendid idea," Vincent says. "David and I are very different and that is part of the enjoyment. It's good to learn about other people's interests; it keeps the brain working. It's important to have things to do, things to look forward to."
Volunteer Hannah Cervenka got involved with Broseley Befrienders just before Covid struck in early 2020.
"It is about making connections, contributing to the community and getting to know people. I enjoy it very much," she explains.
Broseley Befrienders is spearheaded by Julia Socket who says the service is available to everyone who lives in Broseley and feels isolated at home.
"Due to the steady increase of volunteers wishing to get involved, we have gradually been able to increase the number of people we are able to support in Broseley, with a range of things – everything from being able to shop, complete forms, visit relatives and the cemetery or simply having someone to chat to," Julia explains.
"The people we help are officially called clients but they pretty quickly become friends. We try to match clients with volunteers that we think they will get on with and it seems to work pretty well."
Julia works closely with Mandy Brettell, Community Care Co-ordinator at Broseley Medical Practice whose prime role is to help patients, families and carers find the appropriate advice and practical support.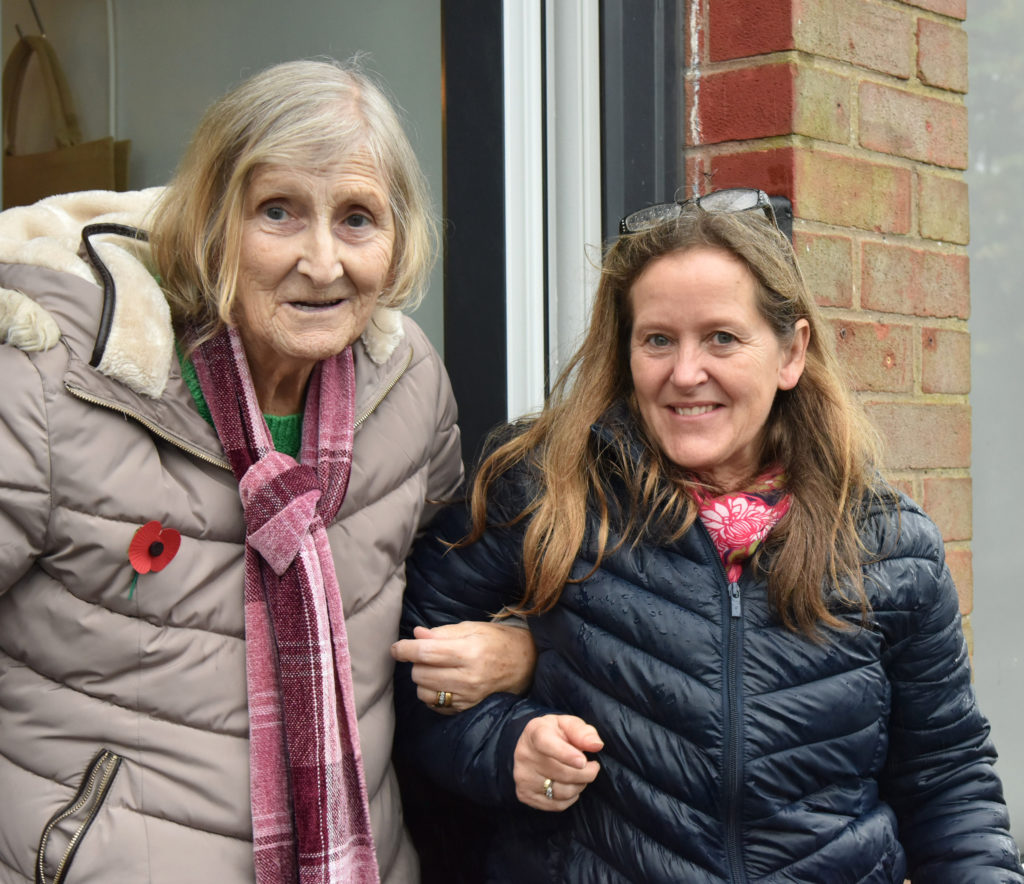 The Befrienders group is based at the headquarters in Broseley High Street of the small charity The Friendly Transport Service (known affectionately in the area as the Friendly Bus). The Friendly Bus has been providing transport services for 20 years in Broseley, Much Wenlock and surrounding areas to help people continue to live independently and improve their quality of life. The charity also runs a Good Neighbours scheme which provides light and occasional shopping, DIY, gardening, and prescription and library collections. The principal aim of the Friendly Bus, as with the Befrienders, is to combat loneliness and isolation.
Broseley Befrienders has compassion at its heart so it seems appropriate that it grew out of an organisation called Broseley Compassionate Communities – CoCo for short.
"We are one of over 40 local voluntary initiatives which seek to tackle loneliness and isolation across the county by encouraging and supporting residents to remain active members of their community," Julia continues.
"Volunteers who make time to visit someone for a chat and a cuppa are linking that person with their community and what is going on in it.
"They can also listen to that person's experiences, concerns and challenges and offer practical support in their home or help them to get out and about."
The scheme was launched in 2017 with nine volunteers which fell to five, for understandable reasons, during the lockdowns and tough restrictions of Covid. The figure has risen very healthily post-pandemic and currently stands at nearly 20, testament to the fantastic community spirit in this welcoming town.
"All our volunteers undergo free training and are fully DBS (Disclosure and Barring Service) checked. While many of our volunteers are retired, which means they have more time to spare, our youngest is Hannah, who is 18. In fact, she came to us when she was 16 and just starting her A levels. There is no age barrier to volunteering," Julia explains.
"Volunteers provide an incredibly important and fulfilling service. By becoming a volunteer with us, you would make a huge difference to someone's life."
The final word to Peter Smith, whose voluntary work with Broseley Befrienders is driven by an added motivation. He recalls the tragic tale of a man he knew who became so isolated through living alone that he essentially became forgotten. When he died, his body lay undiscovered for four months.
Peter reflects, "That is so sad. We have to do what we can to stop people being left so alone."
If you would like to discuss volunteering or receiving a visit from a Broseley Befriender, please call Julia Socket on 07969 195789.