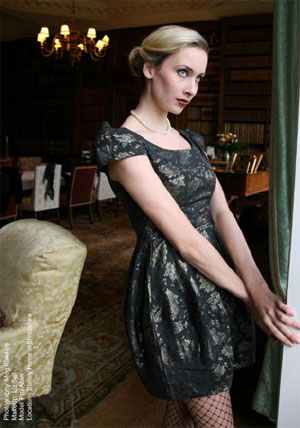 Some fashions never lose popularity and with the current need to recycle and re-use the only way is 'vintage'. So when Burwarton based photographer Meg Hawkins teamed up with freelance make up artist Liz Bell they decided to brew up a vintage storm!
They were lucky enough to have the opportunity to use the settings of Lord Boyne's stately home and the vintage shop 'Gin & Tea Cups' in Bridgnorth, which bring the images to life: vintage style with a modern twist.
Rich colours deliver atmosphere and the authentic looks of models Pru Allan and Sapphira Chattan recreated an era that remains as popular today as it was all those years ago. All of the people involved in the shoot are local to Shropshire area, proving that you don't have to be in the big city to be stylish.
The clothing was from various local sources including charity shops.