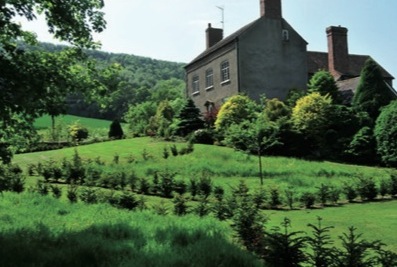 For a few bitter sweet years, I was a partner in a small hill farm in West Wales on which we raised sheep and store cattle. It was a place of stunning beauty: Rolling hills, some forestry inhabited by a colony of red kite, a bluebell wood and a mile of the Cothi River, home to kingfishers, herons and wild duck. I still grieve over its loss.
As a former lawyer I didn't have much in the way of agricultural skill, so took myself off to the local agricultural college to learn essential aspects of animal husbandry and farm management, as the administrative side of running the farm fell to me. Despite working 16 hours a day, seven days a week, the farm did nothing but lose money, the value of sheep and cattle had not risen for 10 years or more, whereas the farm running costs had quadrupled. Meanwhile, the EU were legislating away like madmen, producing all sorts of crazy schemes and dictates which made farmer's lives ever more difficult – and unprofitable.
The EU chucked taxpayers' money into quangos like Lantra – a service to help farmers adapt to changes in the industry (changes brought about Nick's Chicks. 28,000 chickens churned out eggs day unnecessarily by the EU!). Lantra's aim was not to encourage farmers to farm their land efficiently and produce food but rather diversification, diversification was their mantra. So we sacrificed our privacy and turned our home into a B&B.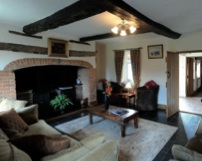 I had not expected to encounter much in the way of farm diversification when I moved to Shropshire, as the land is so much more fertile and productive than Welsh hill land. Yet everywhere I looked I found barn conversions, holiday cottages, B&Bs, camp sites, plus the production and sale direct to the public of farm produce of every variety.
The most unique farm diversification I have encountered is at Eaton Manor, near Church Stretton. In 1934 the Madeley family took the tenancy of a 200 acre farm, being part of an estate. They set up home in the rambling old farmhouse and established a dairy herd. In the 1940s the estate was split up and sold. The Madeley family went out on a limb financially and bought the farm. Some adjoining land came up for sale 20 years later, with the proviso that the purchaser had to also buy the 8,000 bird poultry unit on the land, so then they had cattle, poultry and an arable enterprise to feed their stock, which stretched them to the limit. Eventually, the cattle were sold and poultry became predominant. Thus Nichola Madeley ended up with her business Nick's Chicks. 28,000 chickens churned out eggs day and night, for which she had to find a market.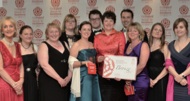 Nichola and brother Julian cast an eye over the rather ramshackle farmhouse, realised it had potential and gradually started renovating it. As bits were restored, they were let out as self- catering holiday accommodation. From those small beginnings a considerable, award winning business has grown: Awards were won in 2005 and again in 2012 for the excellence of their accommodation. The entire farmhouse is now let out, plus all the old barns and ancillary houses on the farm have been converted into self-catering holiday cottages.
As the holiday accommodation business developed and became very successful, it became harder to manage that and Nick's Chicks simultaneously. New EU regulations were on the cards, involving a massive capital injection to upgrade the poultry houses to new standards, so the decision was taken, in common with many poultry farmers all over the EU zone, to abandon the poultry business. That left Nichola with a redundant chicken shed, 76m by 12m. Fortuitously, living nearby are Tom and Sue Williamson, who are involved with archery on a local and international level – their daughter is in the Olympic team. They needed a large building suitable for archery training during the winter and saw the potential of the poultry building. After a make-over, the building has provided the perfect archery training venue. The farm land is now entirely arable, producing wheat.
We have in Shropshire an outstanding facility for teaching not just the farmers of the future, but those involved in all aspects of agriculture, land management, animal sciences and engineering, namely Harper Adams University College. I spent a day touring their campus and learning about the wide array of skills taught to their students.
I asked lecturer Tony Asson what advice Harper Adams offers its students about farm diversification. The answer surprised me. Essentially, he said diversification is high risk. He advises to concentrate on productivity, maximise your margins, cut your costs, do what you do best – namely farming.
Visit Eaton Manor's website at www.eatonmanor.co.uk
– Jean de Russett