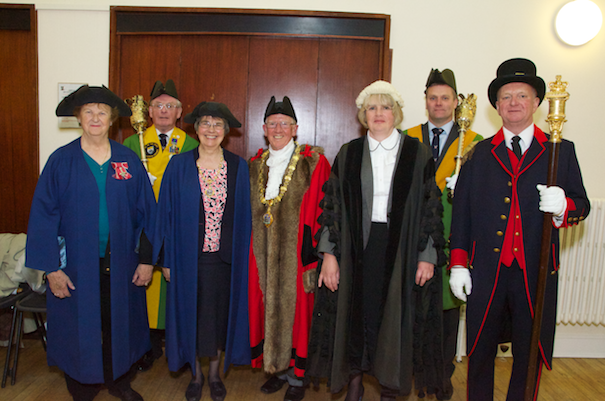 Bridgnorth's new mayor, Ray Gill, was sworn in at a ceremony in the Town Hall last month. In his acceptance speech, the Mayor reflected on recent events and bad press and called for a new chapter within the town council, where councillors will "serve our community enthusiastically, effectively, imaginatively; with humility and integrity.
The council must use their energies and talents for the community and not in internal squabbling". He went on to add that council members will have to re-earn the respect of the electorate and reinforced his commitment to the Town Plan.
Cllr Gill is keen to be as in touch as possible with the local community; he'll be holding regular 'Mayor's surgeries' and has a number of events planned. His chosen charities are, locally, The Bridge Youth Centre, and nationally, Cancer Research UK.