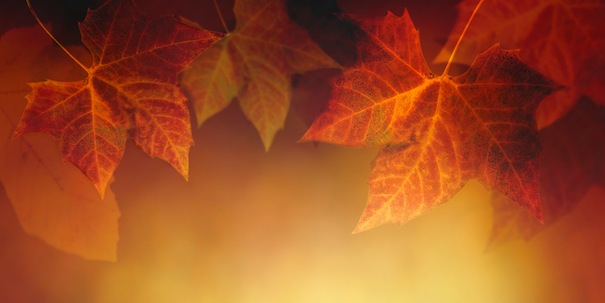 Claire Dunworth-Warby highlights a few ways to retain the summertime feel-good factor and move into autumn feeling less frazzled.
Summer is a great time for relaxing and lifting the spirits: there's the possibility of catching some sunshine to boost our mood and see us through the winter looming round the corner, and the chance to benefit from the positive effects a holiday or 'staycation' can have on our wellbeing.
Our daily routine and its associated pressures are thrown out of the window during holidays and we benefit greatly from this. However, life's little stresses have a habit of reasserting themselves once we return to normality.
More and more of the population are the squeezed 'sandwich' generation – working for longer as pensions become ever more distant on the horizon or looking for more work as incomes fall, whilst still supporting children and parents.
Unsurprisingly, juggling all these different roles, whether personal or professional, can lead to a person feeling anxious or perhaps even inadequate.
Society seems to demand that we are brilliant at every role we play: an exemplary parent and worker with a full social life, a show home of a house, an immaculate garden and a healthy lifestyle.
Phew!
So it's essential for both our physical and mental wellbeing that we create balance in all aspects of our lives.
Easier said that done, but self-awareness helps and here are a few ideas to get you started on this path:
Think more carefully about how you spend your time
A great idea is to keep a diary for a week – this will give you a real insight into what you do each day (as opposed to the vague impressions you'll currently have about how you divide up your time). It will highlight issues such as, for example, where you are wasting time at the moment and so raise your awareness of where you could use your time more effectively. Or it might give you the impetus to make resolutions such as to watch less television (when you realise in horror just how many hours you spend watching and decide to get out more instead). And if this involves doing some sport, then even better – as well as getting fitter, you'll enhance your social life and boost your self-esteem.
Have a realistic schedule of tasks and prioritise them
The important word here is 'realistic'. However, do think carefully about how many times you carry a task over to the next day – beware of using this excuse to procrastinate too much and lose your forward impetus!
Mark your progress through your list of tasks
This means that you'll have strong feelings of accomplishment and moving forward with purpose, which will give you positive emotions such as pride and satisfaction – such a boost!
Keep focused and work on one task at a time
Multitasking is not all it's cracked up to be. It's often better to do one task well (though not necessarily to 'perfection') and feel proud of yourself than scrabble to do several and feel they're not done to your satisfaction.
So here's to you enjoying putting some control back into your life!
Claire Dunworth-Warby of Aspire Associates Coaching is a personal, business and education coach working with individuals and organisations one-to-one, over the phone or online and leading workshops across the UK.
For more information or a free taster session, contact her on 01746 218298 or visit www.aspire-coaching.biz