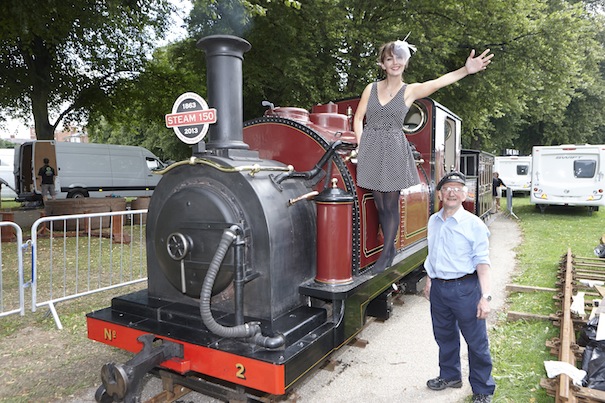 One of the UK's best-loved gardening experts, Pippa Greenwood, will appearing at this year's Shrewsbury Flower Show. Pippa, a regular on BBC Radio 4's Gardener's Question Time, is a plant pathologist whose expertise led to her being consulted for murder mystery series Rosemary and Thyme.
The Shrewsbury Flower Show has been part of the town's identity for over a century, with the Quarry's magnificent sunken garden, The Dingle, providing a colourful centrepiece awash with wonderful flowers, fabulous food, live entertainment… and fireworks! This year commemorates the centenary of the 1914 Show that Never Was – cancelled due to the start of WW1.
Other guests include rocking bagpipers the Red Hot Chilli Pipers and chefs Tom Kerridge and Marcus Bean. Tom runs the Michelin-starred Hand and Flowers pub in Buckinghamshire, and his BBC2 show Proper Pub Food has been a huge hit. Marcus is Shropshire's own celebrity chef; he runs the Brompton Cookery School – when he's not appearing on ITV's This Morning!
The event takes place across August 8 and 9 and under 15s are FREE with an adult – a dedicated children's area means there's plenty to occupy them, including a carousel, storytelling, football workshops with Shrewsbury Town FC, and jolly japes from Dingle Fingle in his comedy car. As ever, the climax will be the fabulous firework finale.
Visit shrewsburyflowershow.org.uk for more information