In 2012 Eleanor Ozich was a full-time mum who indulged her passion for food by posting recipes on Facebook. Two years on, she's written her own cookbook and has a second on the way, and she's just opened a cafe in her native New Zealand.
But, most importantly, her daughter no longer suffers from eczema so severe it used to keep her crying all night.
"Izabella first developed eczema when she was about two, then when she was about three, it worsened significantly," explains Eleanor, who also has a son, Obi.
After trying a variety of specialists, Eleanor took Bella to a naturopath, who diagnosed Gut and Psychology Syndrome (GAPS).
"It's an imbalance of bad gut bacteria, resulting in eczema and extreme mood fluctuations. This revelation made complete sense and we were willing to try removing wheat, grains, sugar and anything processed from our diets," recalls Ozich. So that's how they started to eat, as a family.
Eleanor started to blog her new recipes at petite-kitchen.com – "At the time, we were living in a tiny apartment with a cute little kitchen," she explains – before collecting them into a cookbook. And her mouth-watering new book, My Petite Kitchen Cookbook, is filled with delicious dishes – here are two to try.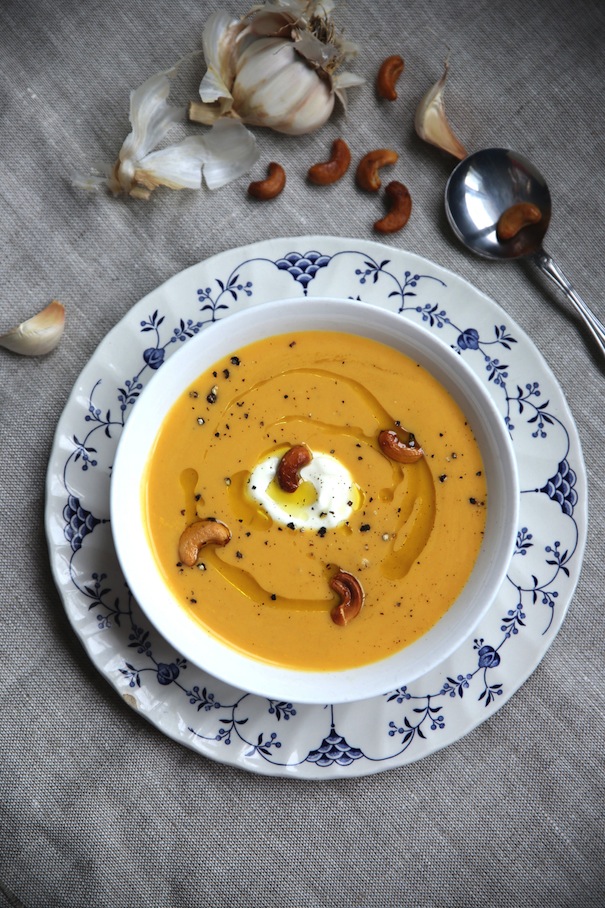 SWEET POTATO, CARROT AND CASHEW SOUP (Serves 4)
3 large orange sweet potatoes, peeled, chopped
3 large carrots, chopped
1.5-2L vegetable or chicken stock
2 garlic cloves, peeled
2 handfuls toasted cashew nuts
Sour cream, crème fraiche or plain yoghurt, to serve
Extra virgin olive oil, for drizzling (optional)
Put sweet potato and carrot in a large saucepan. Cover with stock. Bring to a gentle boil. Reduce heat, Simmer for 30 minutes or until the vegetables are tender and the liquid has reduced slightly.
Leave to cool for five minutes. Then blend, one ladleful at a time. Add garlic and most of the cashews, reserving some to garnish the soup. Blend until smooth, then season to taste.
Gently reheat soup and ladle into bowls. Top with a dollop of sour cream, creme fraiche or yoghurt and the reserved cashews.
Serve a drizzle of olive oil if desired.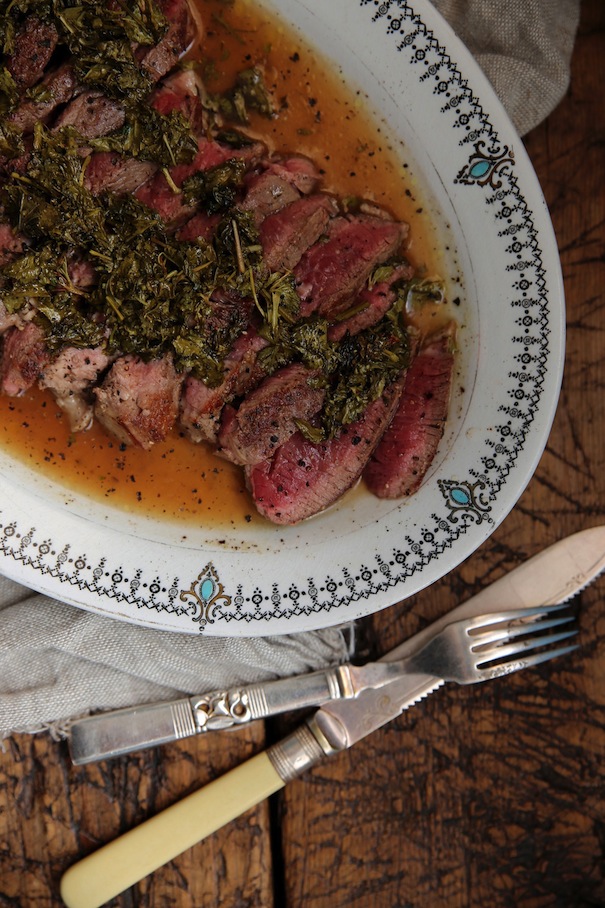 LAMB LEG STEAKS WITH MINT AND APPLE CIDER SAUCE (Serves 2)
2 large organic lamb leg steaks, each weighing about 300g and about 2cm thick, at room temperature
2-3tbsp olive oil
For the sauce:
60ml apple cider vinegar
2tbsp honey, or maple or agave syrup
1 large handful of mint leaves
Sprinkle steaks with a good pinch of sea salt and freshly ground black pepper. Rub on both sides with the olive oil. Set aside.
For sauce sauce, put vinegar and honey in a small saucepan and bring to a gentle boil. Remove from heat, then add mint and a pinch of sea salt and freshly ground black pepper. Stir well. Cover – this helps the flavours to really mix together.
Heat a chargrill pan or frying pan over high heat. Cook lamb for three minutes on each side for medium-rare. Leave to rest for five minutes. Serve drizzled with the sauce.