Seasoned cyclist and fundraiser Eric 'Sherpa' Stevens and his team raised a staggering £5,020 on their John O'Groats to Lands End ride last summer.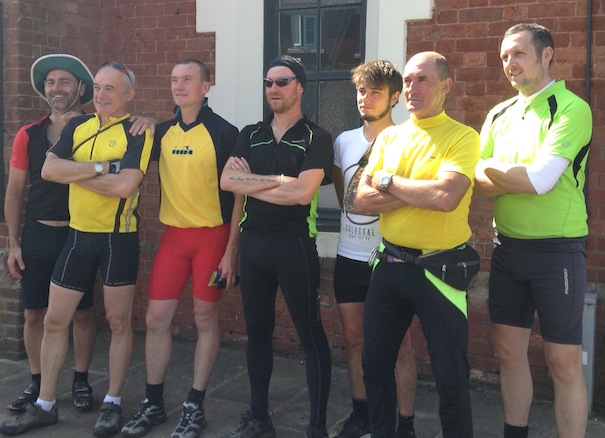 This is the eighth time Sherpa has completed the feat and the cycling team from Bridgnorth were delighted to be able to present Shirley Rutter, of Breakthrough Breast Cancer, with a cheque for half the amount. Shirley said, "It was my great pleasure to support the cyclists for the second week of their ride. The determination and stamina they displayed was awesome and the camaraderie and overall good humour made the event memorable."
The other half was presented to Dave Blount of Bridgnorth Lions. Lion's member Chris Aked said, "The amount raised by Sherpa and his gang was fantastic and unexpected, and very much appreciated. It went towards the cost of hosting the UK's largest ever prostate cancer screening event in October."
Over 750 men attended the screening event at Castle Hall, Bridgnorth which is now in its sixth year. "It costs £10,000 to put on," said Chris. "So to be given the boost of almost a quarter of its cost was a huge help. But the people who appreciate the donation most are the 40 or so men, and of course their friends and families, whose diagnosis was picked up at the screening."
Well done cyclists, support crew, sponsors and everyone involved.