Whether or not you 'do' New Year's resolutions, now is the perfect time to pledge commitment for a new dental hygiene regime for your canine friends.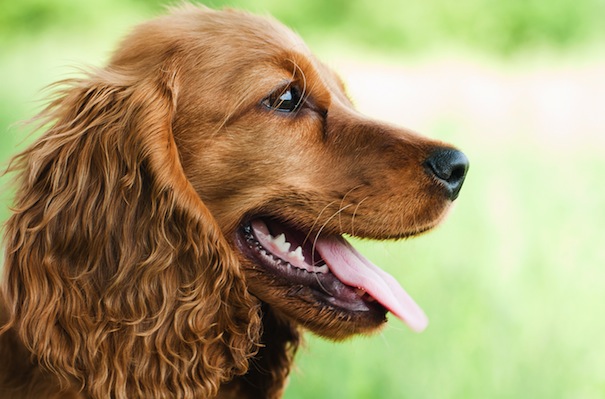 We humans realise the value of taking care of our teeth, whether we have a few milk teeth or a full set of dentures. Similarly, dental hygiene is just as important for a cute new puppy as it is for an older dog, both of whom might have eaten too many treats over the festive period.
Tartar and bacteria can build up over the years and this can cause gingivitis, periodontal disease, ulceration and root abscesses, all of which can be painful and irritating as well as causing that all-too-familiar doggy bad breath. It's important to be aware of signs that your dog may be having dental pain: a reluctance to eat, pawing at the face, lip licking and drooling can all be signs of discomfort, although there are also less obvious signs such as reduced activity.
As always, the best approach to dental care is preventative, and pretention will always start with tooth brushing. This is the single most effective method of plaque control, but it does need to be done at least three times a week to have any effect. Brushing should be introduced slowly as some dogs do not tolerate it particularly well. Initially it involves getting your dog familiar with the tasty doggy toothpaste before adding in short sessions of brushing, either with a finger brush or a toothbrush. If brushing doesn't suit your dog, you can add products to their food or water. Some owners prefer to give dental chews before their dog goes to bed. Alternatively, you can use a complete diet which is specifically designed to reduce plaque build-up. However, while it can be preventative, this kind of product may not be of any benefit to pets who already have dental problems.
Dental procedures at the vets can help make your pet more comfortable; they usually involve general anaesthetic followed by a scale and polish, along with the extraction of any troublesome teeth. Be aware that these can be costly and are seldom covered by insurance, so minimising plaque build-up before it gets to this stage is to everyone's advantage.
Cats too can benefit from increased dental hygiene. However, as you might expect, our feline friends really do not enjoy invasive methods such as brushing, so a dietary approach is best for them.
– Holly Rowe BVSc MRCVS, Vet at Severn Edge Vets, Bridgnorth branch.