Sally Themans finds a rising literary star living right around the corner.
The Observer's literary editor Lisa O'Kelly has identified James Hannah's debut novel The A–Z of You and Me as one that will make a splash when it's launched in March – and the author also featured in the Guardian as one of the 'bright new faces of 2015'. So imagine my delight when I discovered that James lives a few hundred yards away, just down some of Bridgnorth's famous steps. He popped round for a coffee and a bit of 'literary chatter'.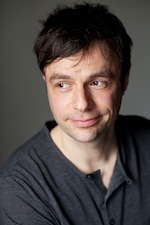 James hails from Northampton and his wife from Preston, and, as Bridgnorth naturally falls halfway between the two, they moved here 10 years ago. Since then they've been joined by a baby, and James juggles family life, a job as a subeditor that involves alternating between working at home and working away for part of the week, and a hobby playing guitar in a band, with writing.
"We lived in Wolverhampton before, and loved it," said James. "But there's something special about Bridgnorth; the views and the riverside, the winding Cartway. It gives me a sense of who I am."
James explained that he has always wanted to write. After an English degree he studied the works of Samuel Beckett for his MA, and Beckett's influence is evident in his writing, with his short staccato sentence structures. He'd been working on his current novel since 2008 before enrolling on a specialist novel writing course in London with the literary agent Curtis Brown.
"It was less about the writing skills and more about practical tips; I had always assumed it would be impossible to get published," said James.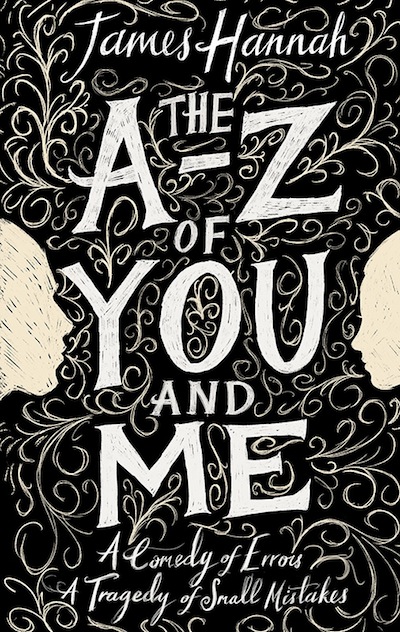 With the guidance of experienced tutors and the help of his ever-supportive wife Christine, James rewrote and fine-tuned the novel for a year before sending it to agents. They loved it and – after more rewriting – it landed on the desk of a range of publishers, resulting in a three-way auction; James plumped for the publisher he felt "had an instinctive understanding of what I wanted to do".
The book deals with the main character Ivo who is lying in a hospice. To pass the time, he divides his body into parts and, in alphabetical order, weaves a story from his past around each part – starting with A for Adam's apple. Gradually Ivo's story unravels and it becomes clear why he is where he is, as he reflects on a misspent youth and some of the relationships of his life.
"It's very personal," explained James. "I wanted to make a book that dealt with life events that people can relate to. The alphabet of the body provided a skeleton to hang the story around and makes it more readable. It's funny and weepy at the same time – as is life, really."
James has now been offered a two-book deal by his publishers and is busy writing full time. He's in good hands; Doubleday have an impressive stable of first-time hits such as Before I Go to Sleep; The Book Thief; Brick Lane and The Unlikely Pilgrimage of Harold Fry.
The A–Z of You and Me is published on 12 March by Doubleday, £12.99
James will be launching the A-Z of You and Me at Wenlock Books on Saturday 21 March at 7.30pm; call 01952 727877 for details. He will also be giving a talk at Bridgnorth Library, followed by questions, tea and biscuits on Tuesday 31 March at 7pm.