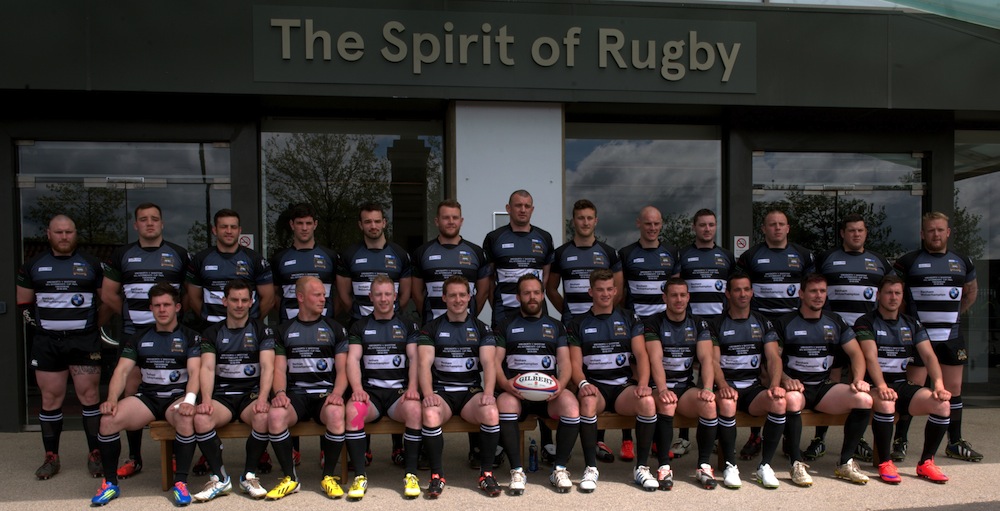 As the Six Nations has everyone cheering (and boo-ing), Sally Themans reports on the continuing success of Bridgnorth Rugby Club.
For Bridgnorth RFC, 2015 was a year to remember. As well as making a historic trip to Twickenham, they also picked up the Energize Award for Shropshire Community Club of the Year. Add to that a growing squad, improving results, and devoted followers, and you've got the recipe for a club on the up.
Founded in 1962, Bridgnorth RFC runs four – occasionally five! – senior men's teams, with a women's section and thriving Micro, Mini and Junior squads, with input from veterans, too. In all, there are 20 teams spanning ages 4 to 60.
A glorious year
When BRFC's All Blacks made it into the RFU Intermediate Cup Final back in May, 4,000 supporters headed for the capital to watch. Although an excellent Maidstone won 31-18, support for the All Blacks never dwindled.
In addition, the first team triumphed in the Midlands 2 West (North) with a 100% record, scoring nearly 1,000 and conceding fewer than 200; they also won the North Midlands Shield for the second year running – and they're playing well so far this season despite the challenges of moving up a division. The second team topped the Worcestershire and Herefordshire RFU Division 1 Merit Table, and the third team won the Division 3 Merit Table.
A number of players visited Copenhagen to play Scandinavian teams, and a trip to Slovenia is planned for September. The Women's Squad completed their season undefeated and now have the opportunity to enter Level 3 League Women's Championship Midlands 2.
Players and former players have gone on to success, with one of them, Huw Taylor, currently representing England U20s in the Six Nations.
The people's club
Micro, Mini and Junior teams go from strength to strength. And it's not all about the current players – the club enjoys excellent community integration, with coaches liaising with schools to share skills and nurture talent. Over three quarters of the first team and coaches come from Bridgnorth, so there's a strong social component to the club. Former and current players join parents to coach and support teams of all ages.
Following the demise of the Round Table, BRFC stepped in to take over the running of Bridgnorth's Santa Sleigh in 2015. In a fine display of community spirit, members large and small played their part as elves and helpers… even covering for Father Christmas himself!
The Minis and Juniors have packed bags to support Bridgnorth First Responders, while a carol-singing flash mob hit the High Street to raise funds for Midlands Air Ambulance. A charity match for club stalwart Giles Farrington's 50th birthday raised £750 for prostate cancer care at New Cross Hospital, and donations to 2015's Together at Christmas event helped people end the year on a high note – and so far, it looks as though 2016 is going to be just as good.