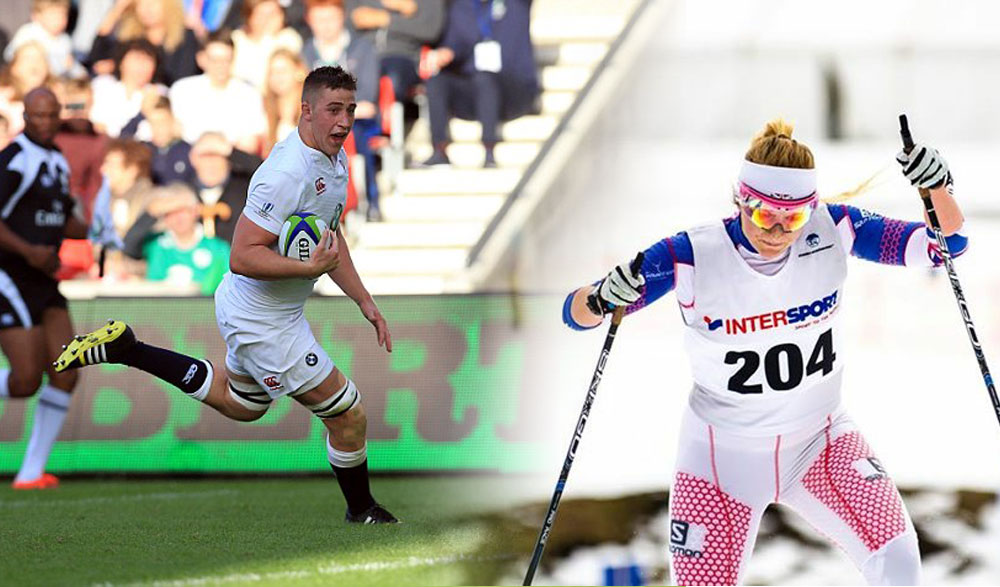 For a small town, Bridgnorth seems to produce its fair share of sporting stars. We chat to two young athletes about their chosen vocation, their training schedule – and what keeps them motivated.
Huw's who!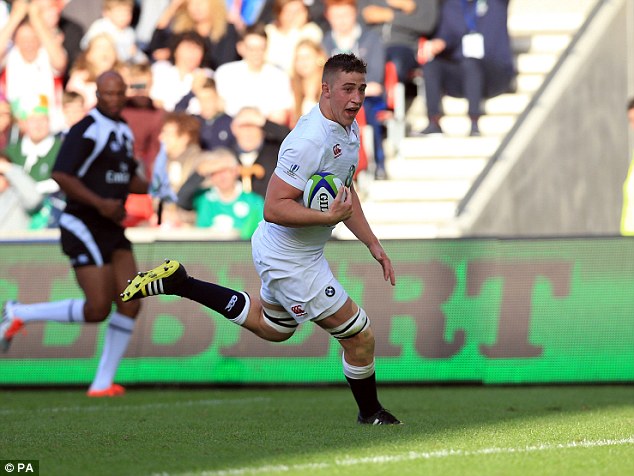 Huw Taylor is already a household name in this part of Shropshire – and his skills are starting to gain him wider recognition. The rugby player from Claverley played for Bridgnorth Rugby Club from the age of five until he entered the academy of Aviva Premiership side Worcester Warriors at 16. What's more, he was in the winning U20 team who recently clinched the U20 World Cup in Manchester – with Huw scoring a crucial try in the final against Ireland, which finished 45-21.
Huw says, "I don't score many tries so it was an amazing feeling and a bit of a surprise. It really helped having the home crowd – a lot of people from Bridgnorth Rugby Club came along to support me – in fact I could hear my dad shouting!"
As Huw is now too old for age group rugby, he's putting his hopes on a place in the senior side at Worcester. "I have very clear aims and targets," he explains, "and this year I really want to push on and play in Premiership games, as well as in the Euro games I've already been involved in."
Huw plays in the second row, which means he has to use his strength to win balls and to tackle – but his position also requires stealth and guile as he seeks to deceive opponents in today's more dynamic and intellectual game. As he says, "Over the last 15 years the game has evolved hugely, and we do masses of pre-game analysis of our opponents' shape, the way they play – though of course that always changes so you have to think on your feet!"
Huw's loving life at Worcester and has nothing but praise for the club and the camaraderie between junior and senior players – but he does sometimes hanker after the good old days at Bridgnorth.
"It was a lot more chilled!" he laughs. "It's always really good to see people playing for the love of the game. Dad used to be the chair of the Minis and Juniors and he's still quite involved and helps out when he can."
And it's not just Huw's dad – mum Elspeth is Bridgnorth Rugby Club' honorary secretary and his brother Ed plays for Championship side Bedford Blues. Elspeth recalls that, contrary to the 'fairytale' formula, Huw didn't necessarily start off as the best of players.
"He played for the second team of his school, Old Swinford Hospital School, when he was 11," says Elspeth. "But he worked hard and he always wanted it. It's a great lesson – if you work really hard at what you want, you can achieve it."
Elspeth says rugby has been wonderful for both her sons: "From the perspective of a mother, it's all about developing as a person – learning about teamwork, respect and hard work."
Huw echoes his mum's sentiments, saying, "I think with rugby, you have to be determined – it's a simple sport but you have to keep working at it… and listening to the older players who have all that experience."
You can follow Huw's progress at Worcester Warriors at warriors.co.uk – the Aviva Premiership starts on Saturday 3 September with Warriors facing Saracens in the opening game of the season.
A (cross) country girl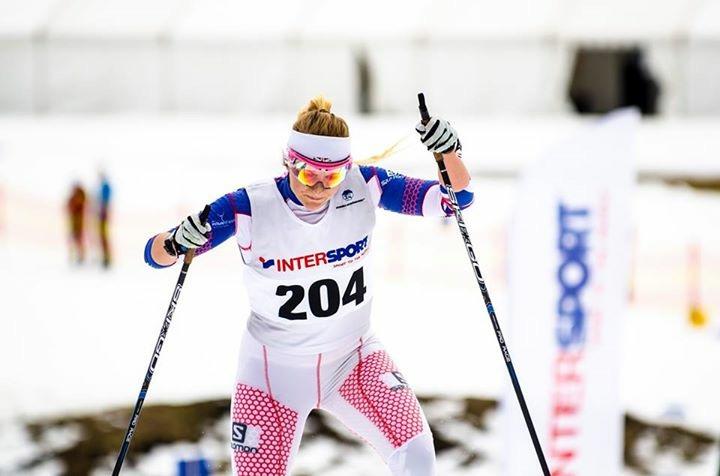 Fern Cates is a hard young lady to pin down. The 21 year old hails from Bridgnorth but now studies in Norway – and when we first got in touch with her, she was taking part in a training session in Scotland. But, unlike Huw, Fern's chosen sport is one with which few of us in this relatively temperate climate are familiar – she's an elite cross-country skier.
Fern had done some alpine skiing when she first saw UK athletes competing in cross-country on television. "I was also a open-water swimmer, which I'd thought was the toughest sport out there," explains Fern. "So when the commentator announced that this was the most physically demanding sport around, I looked at my parents and said, 'that's what I want to do'."
Since then, Fern has worked hard, with typical training involving running, rollerskiing, and muscle work both in the gym and on the snow – and her dedication won her a place on the UK ski team at the end of last season. Fern now trains on team camps, often abroad at altitude, and with support from the very best sports scientists, physiotherapists and nutritionists – and she says she's really reaping the rewards – "I'm really enjoying this aspect of coaching to my training and already seeing the benefits!"
Fern says she isn't the typical cross-country skier. "I've been called 'that little blonde English girl' by others while training and competing internationally," she recalls. "So I often feel like an underdog going into races… but I like to use that as an advantage to prove what I can do!"
The skiier's family have been a source of continual support; her dad was the one who first taught her Alpine skiing (which is what we generally think of as 'skiing'), and her mum also takes part in sports events at an amateur level – "though she likes watching it at competitive level! She's been my taxi, chef and psychologist and always ready to help me achieve my crazy goals so, I think she's learnt to love the sports I've taken part!"
Funding for such a costly sport is a constant concern, and Fern says hugely grateful for the sponsorship she's received from Bridgnorth Health and Fitness Club; family too have helped her with expenses.
So what's next? Fern explains, "I've now qualified and hoping for selection to the World U23 Championships in the USA and the World Championships in Finland this winter and I'll be very excited and proud to see what I can achieve at the highest level of my sport."