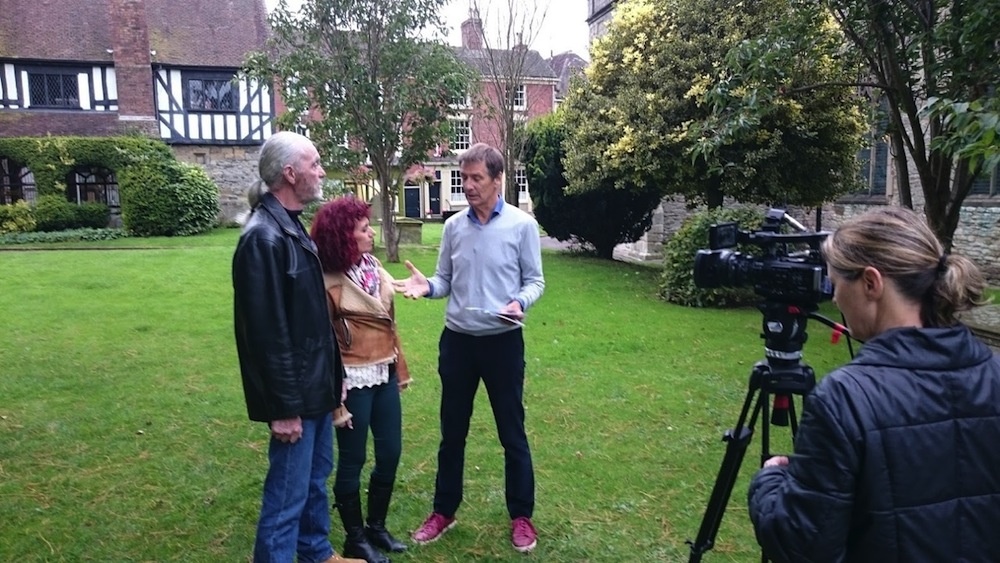 BBC's popular Escape to the Country recently came to Much Wenlock.
A couple, Patrick and Claudine, are looking to move from France to Shropshire and, as the pair are both interested in sport (particularly archery) the producers of the programme brought them to the town to find out about the Wenlock Olympian Society (WOS) and the Games famously established by William Penny Brookes.
A conversation between Mac Bardsley of the WOS and the two potential home-buyers was filmed on the Church Green, and further shots were taken around town. "Patrick, Claudine, and the film crew showed genuine interest in the close links between Much Wenlock and the modern Olympic movement," says Mac. The programme will be broadcast within the next few months.