This Christmas, Bridgnorth's Rotary Club are celebrating 15 years of raising money for Macmillan Cancer Support with their Tree of Thought, having raised over £20,000 to date for the charity. Local people make a donation and dedicate a tag to someone they wish to remember at this special time of year – "it may be in memory of someone who has passed, or indeed it may just as well be dedicated to someone who's far away, ill or in hospital, or on duty overseas," explained Rotary's Robert Davies.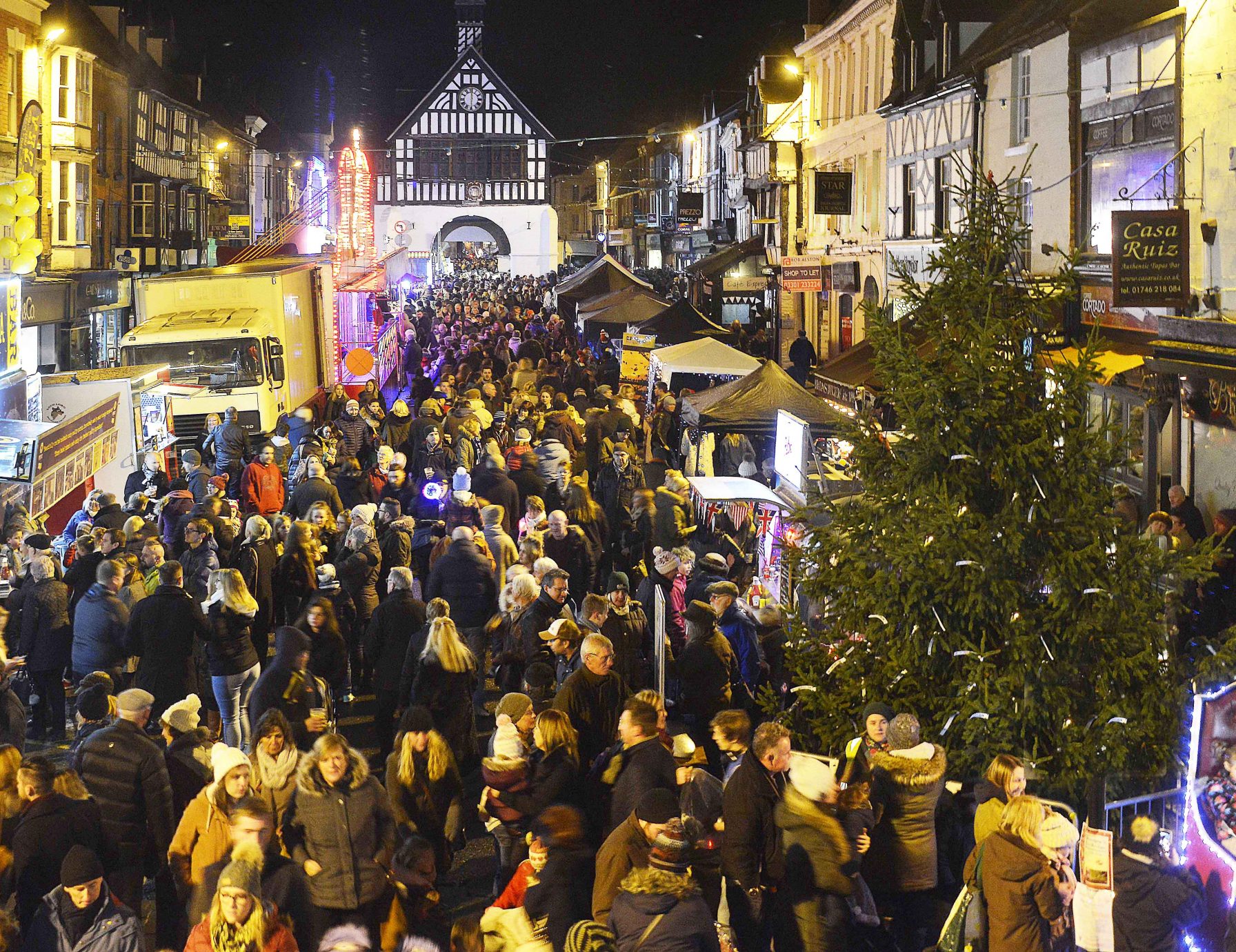 The Tree of Thought is solely sponsored by the Rotary Club of Bridgnorth and supported by Real Bridgnorth Windows. Bridgnorth Rotary Club President Steve Charteris said, "We're so pleased to be associated with this worthwhile activity which facilitates reflective thought and supports Macmillan for the benefit of people in and around Bridgnorth. Bridgnorth Rotary Club have also provided Christmas trees for the town for 50 years and this year, as last year, we're providing three trees; two located in the High Street and one in Low Town, at Coach House Corner in St John's Street."
If you would like to make a dedication, please print and complete the form below and enclose a donation; cheques should made payable to Macmillan Cancer Support. You can then return your envelope to the address provided or drop it off at the office of Nock Deighton at Old Smithfield, 34-35 Whitburn Street. You can also find a form within our Nov/Dec edition – on page 29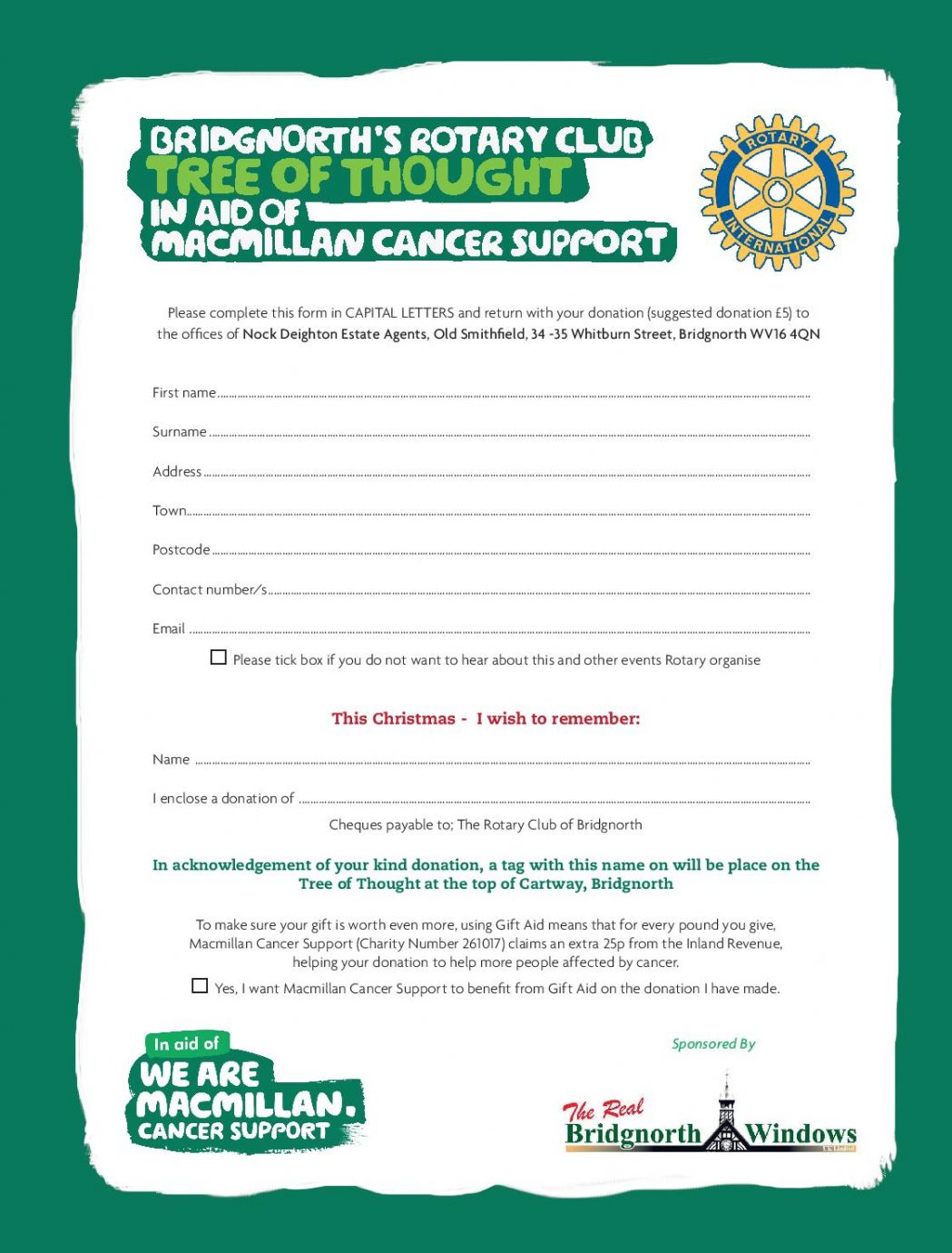 Rotary is a worldwide organisation with over 1.2 million members. The Bridgnorth club's meetings take place every Wednesday evening at the Down Hotel, with the emphasis being on fun and companionship as well as raising money for good causes. If you'd like to find out more, visit bridgnorthrotary.org.uk, email rotary@rotaryinbridgnorth.co.uk or call the secretary Elwyn Jones on 01746 766245.
Inspired by Charles
The tree is particularly poignant this year as Rotary Club members fondly remember fellow member Charles Billingham, who passed away at the end of September. Charles had a long and distinguished association with Macmillan – he worked tirelessly as a volunteer for the organisation for over 40 years. He was appointed county organiser in 1968, reaching out to cancer sufferers and their families and inspiring fundraising efforts, and was presented with the Lifetime of Commitment award in 2012 in recognition of his dedicated service to the charity.
"It was Charles who started the Tree of Thought in 2002, and he'll be greatly missed," said Robert. "Charles was a true gentleman who quietly and modestly inspired us all. Many people in Bridgnorth who have donated take comfort in seeing the name of their loved one on the tree – which is a perfect and fitting tribute to Charles, who dedicated his life to providing comfort to those in need."