A creative couple with a passion for sharing art are delighted to have reopened their stunning gallery in the heart of Shropshire.
It was the culmination of a lot of hard work and dedication when Ann and Mike Fraser launched The Angel Gallery last September. So, they were understandably disappointed when the coronavirus pandemic meant they had to shut their doors.
But now the gallery, located in beautiful Broseley, is once again welcoming visitors, who can be confident that Ann and Mike have taken all necessary steps to make it a safe environment. Ann explains, "The Angel Gallery is a large exhibition space and therefore we can ensure social distancing is maintained. Hand sanitiser is available and all surfaces are frequently cleaned.
"The gallery holds so much history, passion and exceptional art, therefore we are excited to share it with you all again."
After living in France for many years, art lovers Ann and Mike chose Shropshire as the location for their gallery which is free to visit. It had been a dream to open such a space where they could bring the wonder of art to as many people as possible.
Mike explains, "We've arranged the gallery so it's almost like a world tour; visitors can travel with us through    different locations and time periods, listening to engaging stories that contextualise the works, which we personally select and curate according to their history and theme."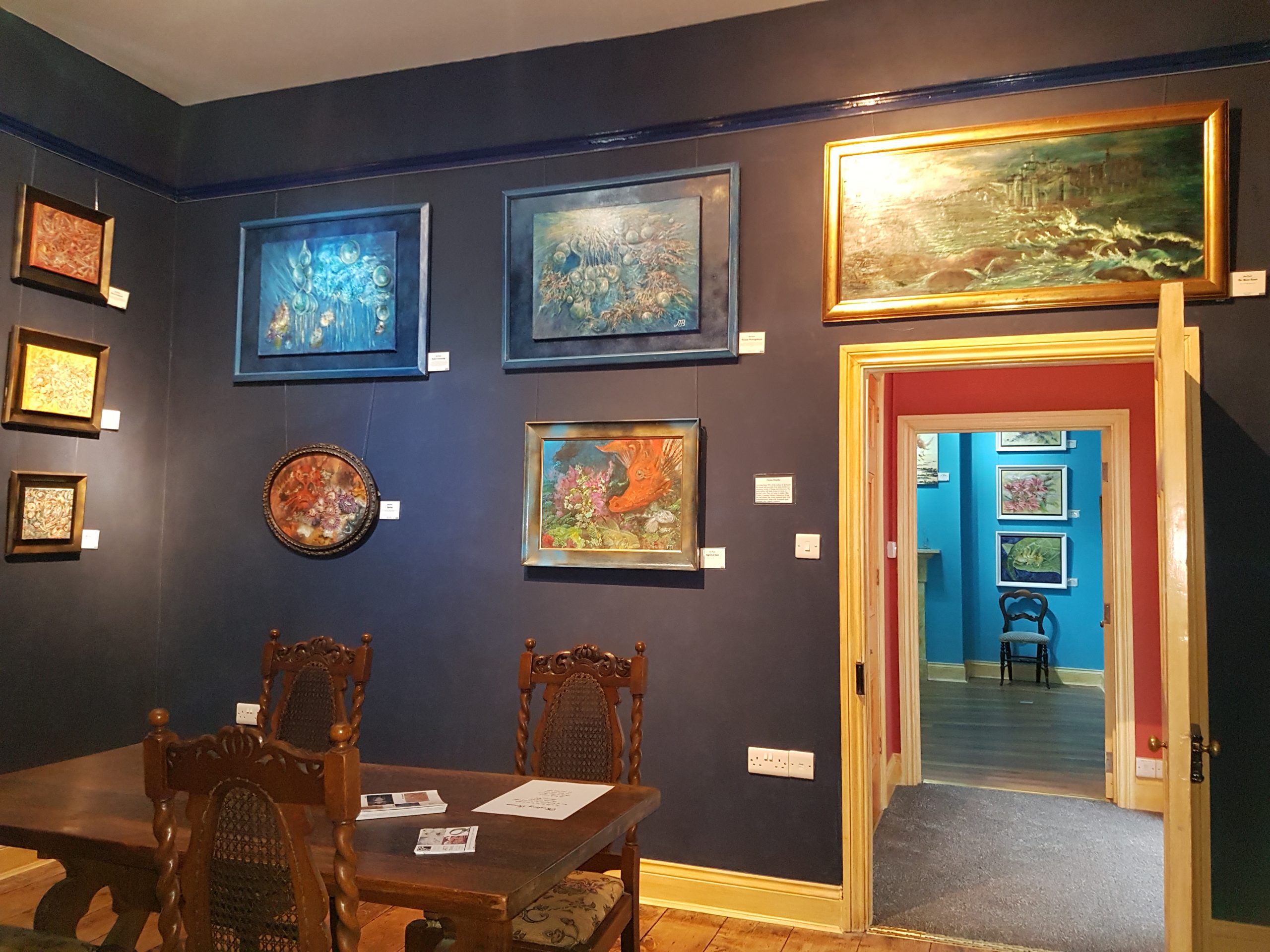 The tour culminates in an exploration of Ann's own working studio, featuring her work in progress and a further space featuring selected work from other artists. Currently, Shifnal artist Jan Park is displaying her work. Jan, who trained as a textile designer and later gained a BA degree in 3D design, will have her pieces on show until 24 August.
Visitors will also still be able to admire Ann's colourful exhibition, Into the Abyss, which is inspired by the magic and mystery of the ocean deeps. Ann, who has had several pieces accepted for The Royal Academy Summer Exhibitions, and paints under the name 'MAB', says, "I've been studying life in the deep oceans, which cover half the world, yet are largely unknown. This is a region where 'the sun don't shine', yet it blooms with colour, and the colour is life itself."
In addition, Ann has been very busy during lockdown producing an incredible 15 new pieces all of which will be on show.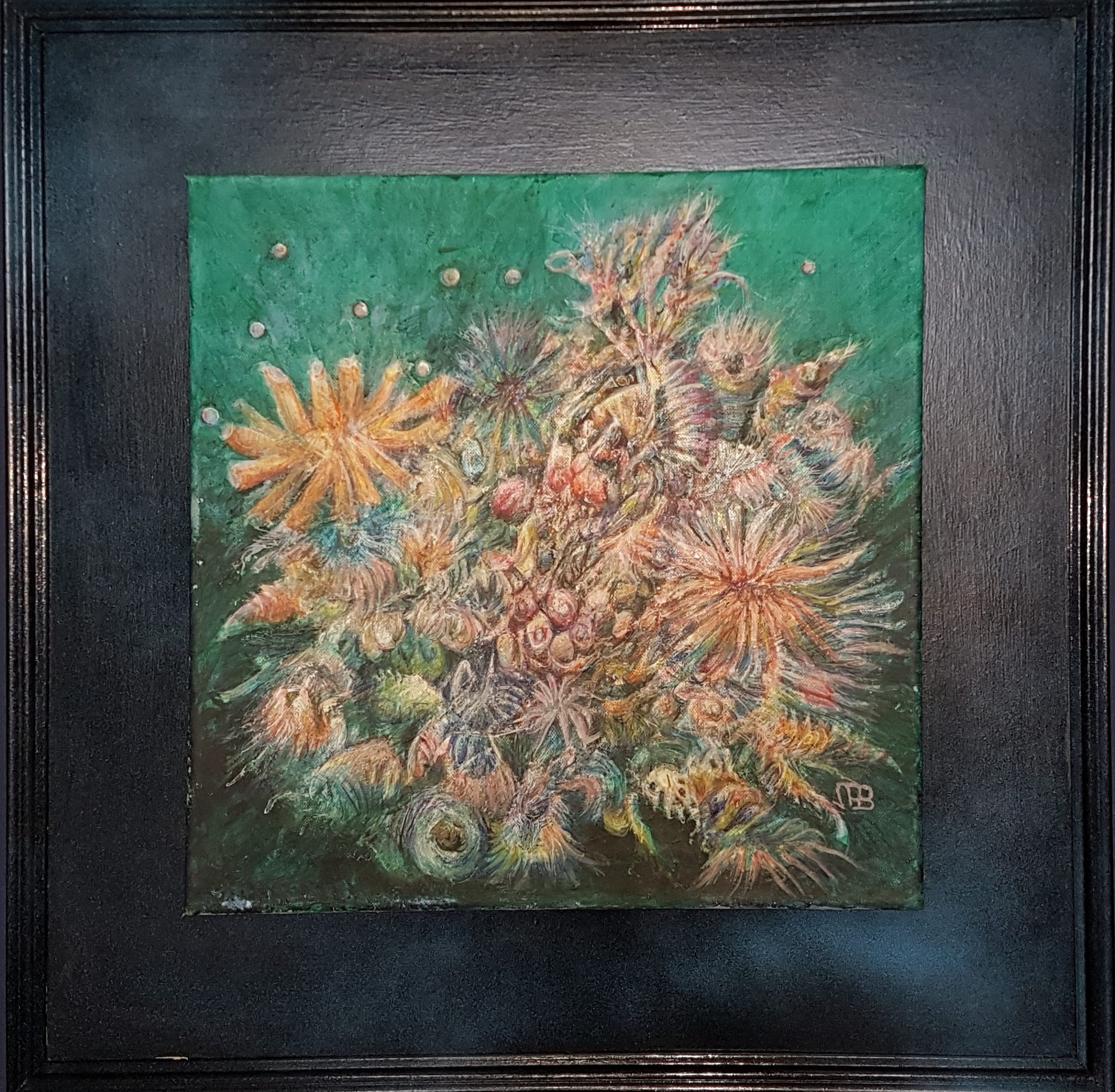 For aspiring artists, or those who simply enjoy being lost in the joy of art, Ann will be starting classes aimed at all abilities. While she will be sharing her expertise, the emphasis will very much be on a fun creative experience in small groups held outside, weather permitting. Anyone interested can call or email for more information.
Ann and Mike feel they have found a very special place in Broseley, and local creativity inspires them every day. Mike explains, "Our distinctive sign was made by a local blacksmith – and we are always happy to talk to Shropshire artists, whether they're painters, sculptors, ceramicists – our passion is sharing art."
"In fact," adds Ann, "our heartfelt motto is 'art is too important not to share', and it's this passion that inspires The Angel Gallery and everything we do here.
You can visit from 11am to 5pm, Wed – Sat, or ring to make an appointment outside these hours,  you will be made very welcome.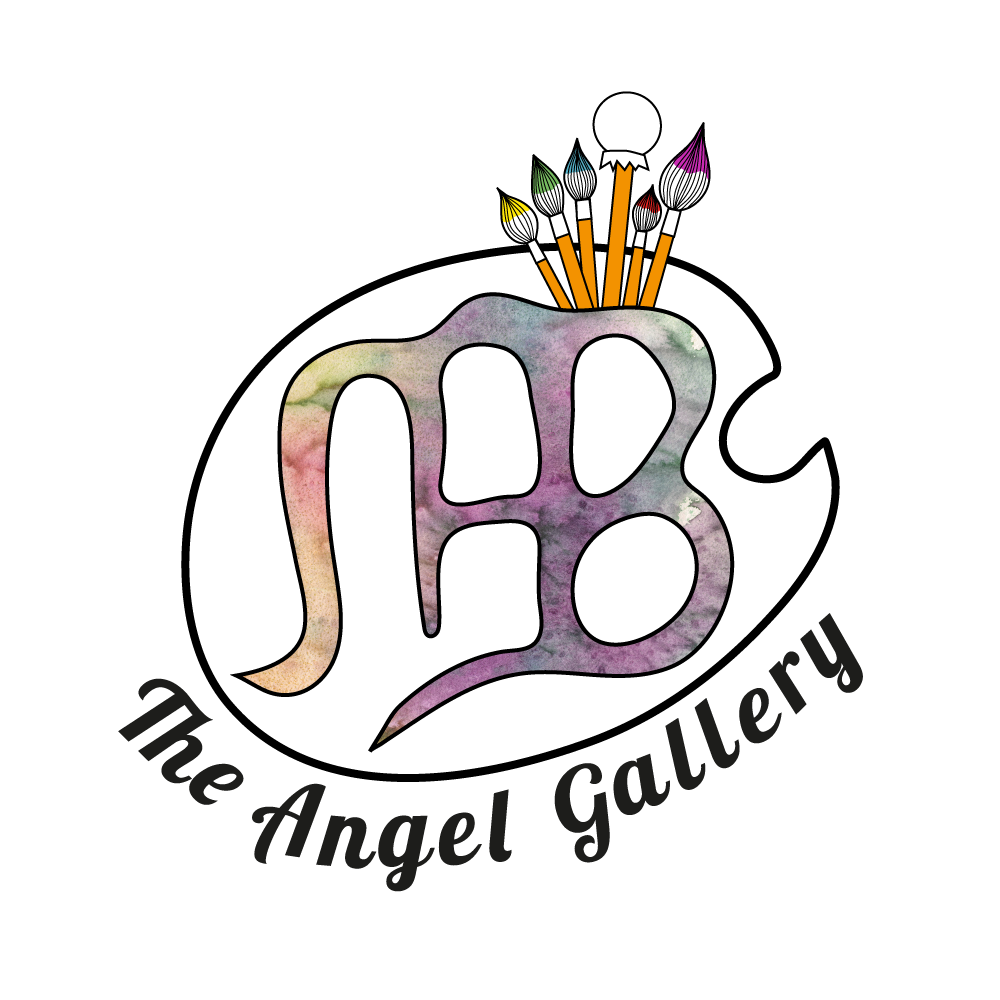 17 High Street, Broseley TF12 5HE

07808 767972/mikeann@theangelgallery.co.uk/www.theangelgallery.co.uk