Neil Thomas looks into a festival in Much Wenlock which builds on Shropshire's fine legacy in the performing arts.
What have the late actors Peter Vaughan, Rosemary Leach, Hemione Baddeley, and Peter Jones in common?
Aside from going on to achieve notable stage and screen careers, they were all born in Shropshire.
All were recognisable faces at the height of their careers. Vaughan, who was in Porridge and, towards the end of his life, Game of Thrones, was born in Wem. So too was Peter Jones, star of television sitcoms The Rag Trade, Beggar My Neighbour and Mr Big in the 1960s and '70s.
Baddeley, who was born in Broseley, achieved international fame, winning an Academy Award nomination for Best Supporting Actress in Room at the Top (1959) and a Best Leading Actress Tony Award for The Milk Train Doesn't Stop Here Anymore (1963). She was Mrs Cratchit in the 1951 film Scrooge, maid Ellen in Disney's Mary Poppins (1964) and the voice of Madame Adelaide Bonfamille in Disney's The Aristocats (1970).
Leach, born in Much Wenlock, won the 1982 Olivier Award for Best Actress in the play 84 Charing Cross Road and was nominated for the BAFTA Award for Best Supporting Actress for the films That'll Be the Day (1973) and A Room with a View (1985). She appeared in several TV series including The Jewel in the Crown (1984), The Charmer (1987) and Berkeley Square (1998), and had a recurring role in the sitcom My Family.
Stage, film and television actor Jason Watkins, from Albrighton is following in their footsteps, winning a BAFTA TV award for the lead role in The Lost Honour of Christopher Jeffries, as well as having major parts in McDonald and Dodds, W1A and The Crown.
In addition, established stars like Gabriella Drake and the late Pete Postlethwaite, came to live in the county, as did award-winning playwright John Osborne and Welsh-born comedian and actor Greg Davies. Lead singer Ian Hunter, of 1970s band Mott The Hoople, is from Oswestry while T'Pau singer Carol Decker was educated in Wellington.
Edward German (born in Whitchurch), Wilfred Owen (Oswestry) and Mary Webb (Leighton) all made their mark in the worlds of music or literature. There are many others – and apologies if I've missed one of your favourites.
The point is that Shropshire has a legacy of producing or welcoming performers and creatives. And who knows, the next big name might just be taking their first tentative steps in Much Wenlock this March.
The Wenlock Olympian Games Live Arts Festival takes place on March 11, 12, 18 and 19. It will showcase talent in the performing arts of children and young people up to, and including, the age of 18.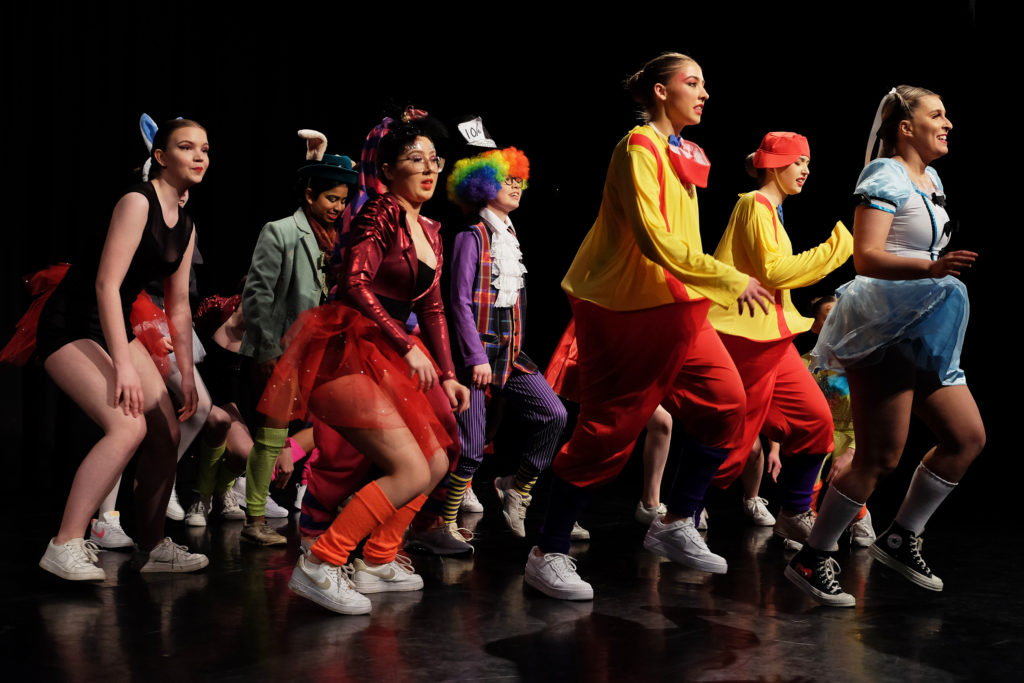 It gives youngsters the chance to show off their skills in dance, music, speech and drama. Professional adjudicators judge the performances – with the emphasis on encouragement and positive feedback and with Wenlock Olympian medals at stake.
"It gives young people the opportunity to perform in front of an audience, sometimes for the first time. They will be both excited and understandably nervous, but it gives them the chance to practise overcoming those nerves and build their confidence in a supportive format," says Sue Hayward, Chair of the organisers, the Wenlock Olympian Games Live Arts Festival subcommittee.
"The festival celebrates skill in performance as well as creativity, and each competitor's performance is taken into consideration alongside their artistic work within a friendly and encouraging environment. The adjudicators are professionals in their field and winners are awarded Wenlock Olympian gold, silver, and bronze medals. Also, every competitor receives a participation certificate."
Additionally, the singer, musician, and dancer of the year will each be awarded a Wenlock Olympian discobolus trophy.
While proud parents and other family members will inevitably make up part of the audience, members of the public are very welcome to watch the performances, free of charge, subject to venue capacity. At William Brookes School, which hosts the majority of events, dance classes will be in the largest studio with a capacity of 360, and speech, drama and music (vocal) classes will be in the smaller studio with a capacity of 130. The spacious Holy Trinity Church will host the music instrumental competitions.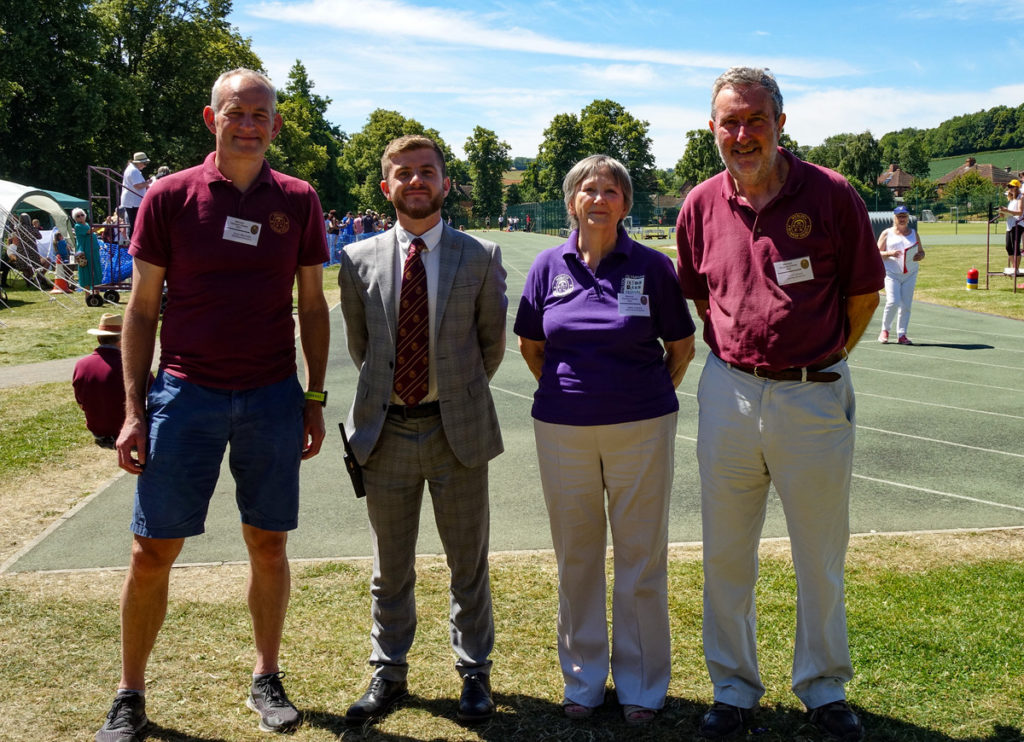 Music classes, instrumental and singing, are scheduled for Saturday 11th and Speech and Drama, including choral speaking, will be held on Sunday 12th. Dance competitions will be held every day over the two weekends.
The festival has been held every year since its revival in 1979, save 2021 when it fell victim, like so much else, to Covid 19 restrictions.
Someone who appreciates the value of the event in encouraging love of the Live Arts amongst the next generation is one of Wenlock Olympian Society's Vice Presidents, and also Live Arts Treasurer, Helen Clare Cromarty, who has been involved in the society for the past 30 years.
"It is a great opportunity for young people to perform in front of a family audience, to build their self-confidence and self-esteem and to receive positive feedback on their performance," Helen explains.
"If we want to encourage a love of the live arts amongst young people, then platforms like this are so important. The festival encourages creativity of performance, helping young musicians, dancers, and actors to grow and flourish and hopefully develop a life-long love of their art."
Helen believes the supportive environment – the idea that everyone inside the venue is willing the participant to do well – plays a big part in encouraging young people onto the stage.
Sue agrees, adding, "The format helps in this. For instance, in music everyone in the beginners' section gets the chance to play their piece twice so that they can hopefully get over nerves the first time, and the adjudicators will judge the better one."
The festival is the live arts part of the wider Wenlock Olympian Games, with the expansive sports section to follow in July.
It is totally in keeping, for artistic as well as athletic pursuit formed part of the early games. The first games, held in October 1850 and called the Wenlock Olympian Class, were sports-based. The arts competitions were added the following year.
This reflects the philosophy of Dr William Penny Brookes, founder of the Wenlock Olympian Class, who believed in the healthy development of both body and mind. In pursuit of this goal, he proposed games open to everyone, no matter their station in life, providing 'annual competitions in sports and the arts for people of every grade'.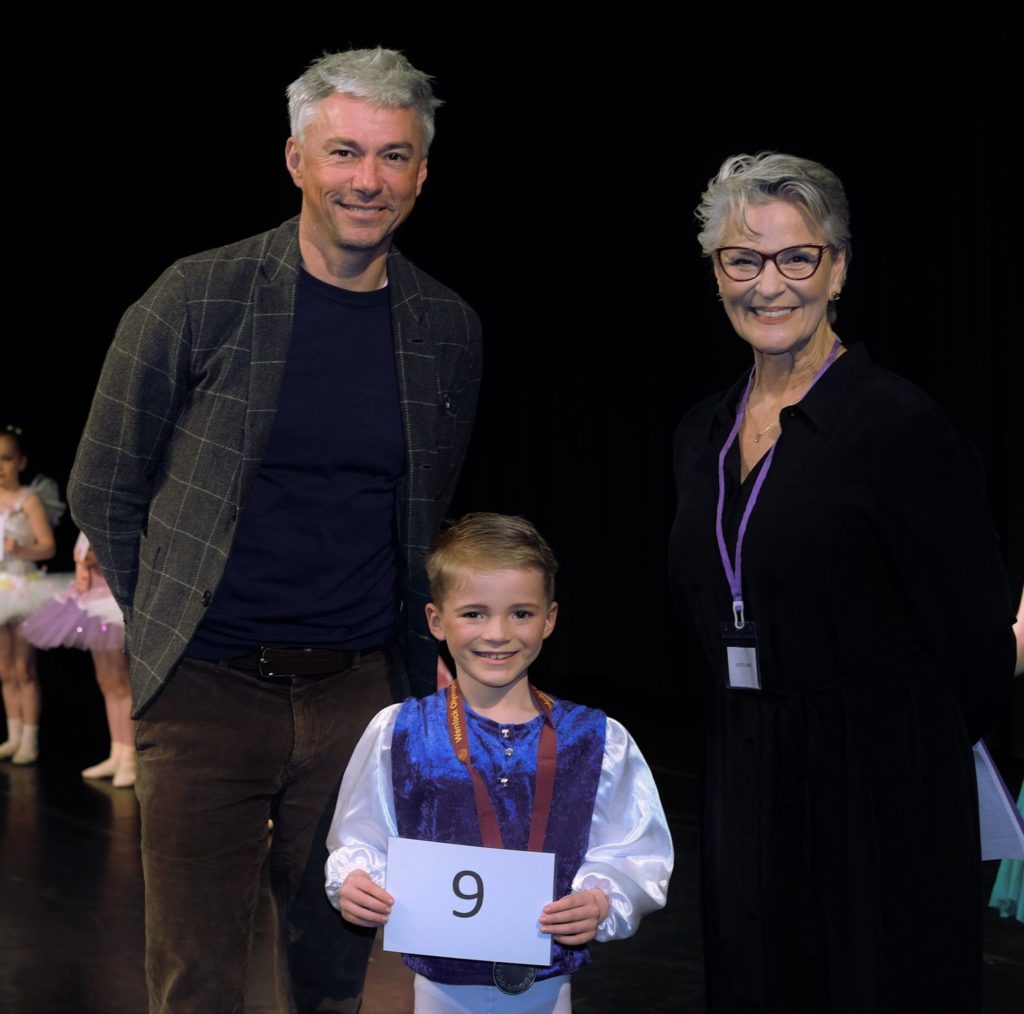 Brookes was born in Much Wenlock in 1809 where his father was a doctor. The family home was in Wilmore Street, today marked by a memorial plaque. After studying medicine at Guy's and St Thomas's Hospitals in London, as well as in Padua and Paris, William took over the Much Wenlock practice in 1831 on the death of his father the previous year.
He became a JP in 1841, remaining an active magistrate for nearly 40 years. Regularly encountering cases of petty crime, drunkenness and theft, he believed structured physical exercise and education might instil in the working classes greater life discipline.
Also in 1841, he founded the Agricultural Reading Society, a form of early lending library, for the 'promotion and diffusion of useful information'. He wrote to many famous people, such as the Duke of Wellington and Abraham Darby to enlist help and many responded by sending donations and books.
From the Reading Society evolved various classes including those of Art, Philharmonic and Botany.
From the outset Brookes' stated objective was to 'promote the moral, physical and intellectual improvement of the inhabitants of the Town and neighbourhood of Wenlock'.
"In recognising the importance of wellbeing and tackling what we call today mental health issues, he was probably ahead of his time," Helen says.
In 1860 the Class separated from the Reading Society and was called the Wenlock Olympian Society, the name it bears to this day. The Shropshire Olympian Games –an acknowledged forerunner of the Olympic Games – were founded in 1861 through the initiative of Dr Brookes.
The relevance of the arts in the doctor's philosophy was fully recognised on the movement's centenary in 1950. A big arts section was included in the games including handicrafts, horticulture and fun competitions.
Unfortunately, from 1966 onwards, Wenlock Olympian Games went into a decline. Then in 1976 the local school's PE teacher, Norman Wood, along with Ernest Higgs and John Simpson, sought to revive it.
The result in 1979 was the birth of the Live Arts Festival, as part of the Games but held earlier in the year in March.
From that point, the festival steadily grew into the much-loved success it is today.
"Much Wenlock owes so much to Norman, Ernest, John and all the other volunteers involved in bringing it back," Helen adds.
There is, as ever, excited anticipation for this year's festival – the dance section alone has attracted over 430 entrants!
Live Arts Dance competitions are led by Jacqueline Harper of Margaret Morris Movement International.
"Dance was first added to festival in 2012 by Jacqueline and, since then, the number of participants has increased every year. It has also attracted more dancing schools," Sue says.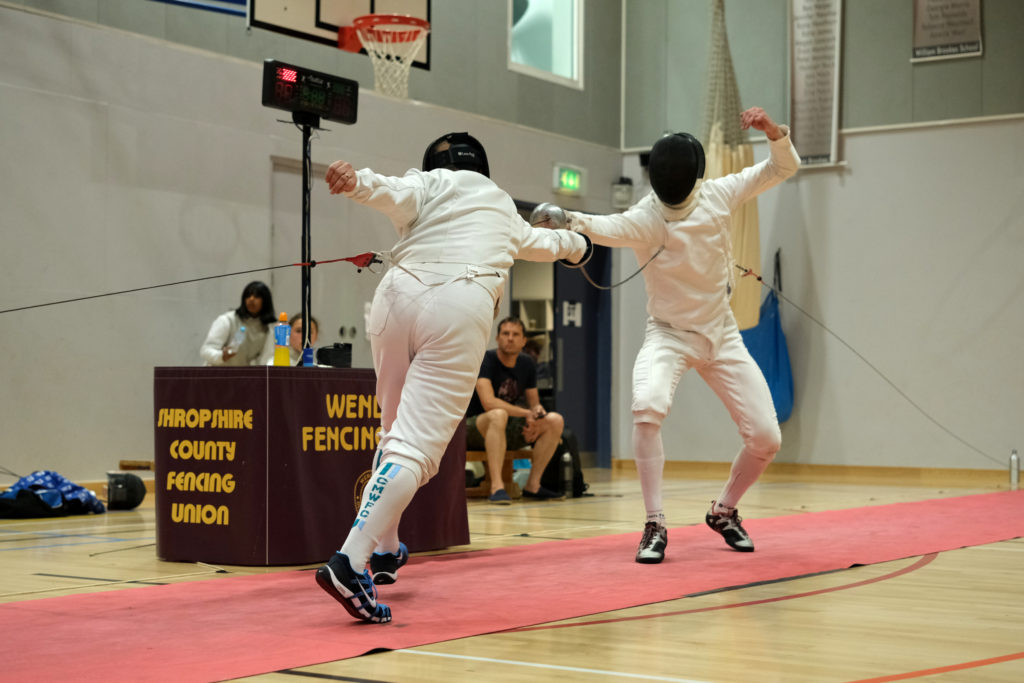 There are four age sections – Nursery up to year 2; school years 3-6, 7-9 and 10-13. Both male and female dancers compete in solo, duet, trio, quartet and group categories. The genres cover acrobatics, ballet, classical Greek, character, contemporary, lyrical, modern and song and dance.
Music competitions are led by Carole Nicholls. They have been a part of the festival since its inception in 1979 and are held in the William Brookes School campus, except for the instrumental classes which are in the majestic historical surroundings of Holy Trinity Church, not least to take advantage of its excellent piano.
Adjudicator for 2023 Gareth Rhys Jones is a Shropshire-based music teacher and composer with a wealth of experience in working with young musicians of all abilities.
"We are really looking forward to his positive support and feedback," Sue says.
Competitions are in three age sections, again in school years, up to and including year 6, 7-9 and 10-13.
There is a wide choice of classes, with performers encouraged to enter more than one. Classes are instrumental, beginners, solo, small and group ensembles, voice solo, duet or trio; musical theatre solo, duet or trio and choirs of up to 20.
Speech and Drama competitions are led by Lucy Willis of Voice Confidence, offering children and young people the opportunity to share written and spoken words.
"Learning how to communicate with an audience is a skill to develop for life and this section encourages that," Helen says.
Speech and Drama adjudicator for 2023 is Loreto Murray, a graduate of Rose Bruford College, London, where she trained as an actor and musician. Loreto holds a Master of Arts degree in Professional Voice Practice from the Royal Birmingham Conservatoire and most recently, she has worked as an acting and voice coach at Manchester Metropolitan University and at Leeds and Birmingham Conservatoires.
"Speech and Drama competitions are beneficial to schools and colleges, particularly as the National Curriculum encourages children and young people to use and practise their oracy skills in front of an audience," Helen continues.
"Also, drama clubs and theatre schools find it helpful as it provides students with valuable performing arts experiences for a warm-up to exams, for professional audition preparation or to showcase work."
Categories include primary choral speaking, verse speaking, reading for performance, creative poetry writing and performance, acting, duologue and, specifically for Shakespeare, sonnet or solo and duologue.
Since 2019, Wenlock Olympian Games has incorporated an annual creative writing competition for those aged 16 or over. It is organised by Writers on the Edge group of Much Wenlock and District U3A and is adjudicated by a professional in the field. Entries are online allowing national and international competitors with gold, silver and bronze medals awarded along with prizes of £150, £50 and £25. The Creative Arts Short Story competition is led by Maggie Bardsley, Jo Jackson, and Alison Richards of Writers on the Edge. As in previous years, the 2022/23 competitions have attracted entries from across the world including Canada, Ireland, India, Israel, Italy, New Zealand, Romania and the USA. Adjudicator for 2023, Emma Cooper, is a highly acclaimed book club fiction writer, and an editor and tutor with Jericho books. She will select the medallists from a shortlist and the successful stories will be announced in March.
Sue Hayward is in no doubt of the enjoyment and sense of fulfilment that the festival brings to young people and their families.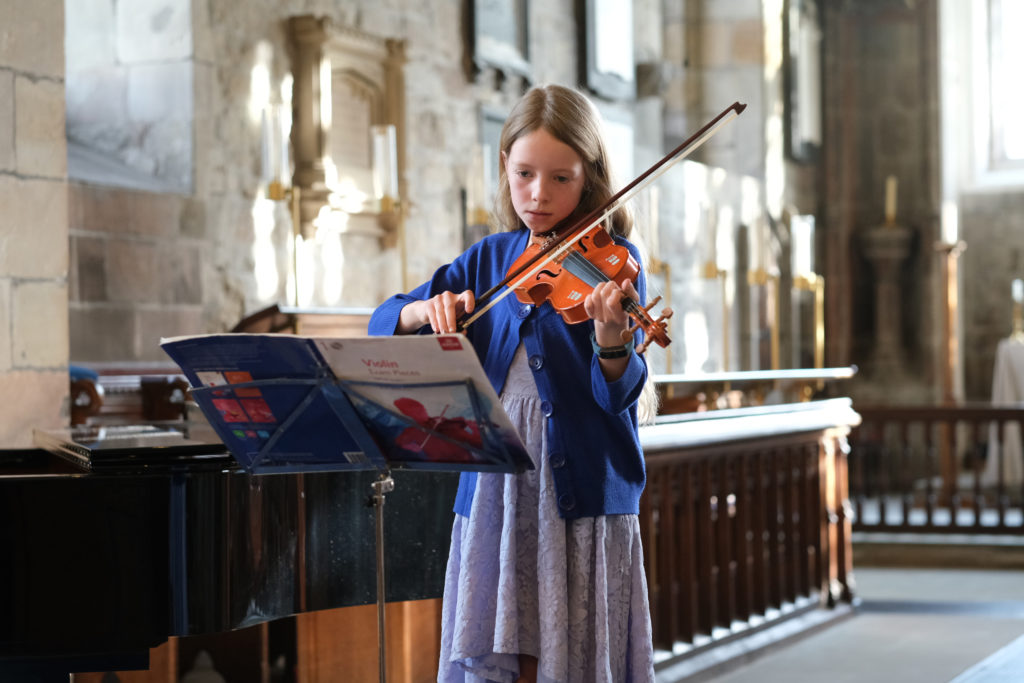 "My daughter and more recently my grandchildren, have taken part, and their performances and medals they won, are important memories for us all as a family."
In July we have the sports of this 137th Wenlock Olympian Games to look forward to, with a wide range of competitions including archery, athletics, badminton, biathlon, cricket, equestrian, fencing, football, golf, hockey, netball, tennis, triathlon, volleyball and a walk.
Jonathan Edwards CBE, Wenlock Olympian Society's hugely-supportive president, sums it all up beautifully.
He, of course, is a retired Great Britain triple jumper – an Olympic, World, European and Commonwealth champion who has held the world record in the event since 1995.
Jonathan recalls the pain and sacrifice, sometimes the disappointment, of being an Olympic athlete – but also the joy of taking part which made it all worthwhile.
"When I sit watching the competitions as part of the audience, I'm acutely aware of how much preparation, training and dedication has gone into the performances. The hard work of each and every competitor is really appreciated. I hope everyone has a great festival but above all enjoys it."
In the wake of the pandemic lockdowns, when the 2020 sports and the 2021 live arts sections of the games were lost, he observed, "When we are prevented from holding events such as the Games, it brings home the value of community, shared experiences and the significance of the arts and sport to our health and wellbeing. William Penny Brookes' philosophy is as relevant as ever."
Visit wenlock-olympian-society.org.uk for more information.