Neil Thomas meets a successful Shropshire artist who has just sealed a major deal.
The National Trust owns more than 500 properties in the UK, attracting millions of visitors every year. Over 500,000 visits are to Attingham Park alone, making it the most popular attraction. The charity has six million members nationwide.
For an artist to have their merchandise on sale in National Trust (NT) outlets is a major coup. Competition is fierce and the organisation can afford to be choosy.
So, it is easy to understand the euphoria of Shropshire artist and homeware designer Meg Hawkins when the Trust told her it was taking on some of her ranges for its British Wildlife theme.
It was a happy new year indeed when Burwarton-based Meg Hawkins Art posted its first NT order to the Lake District in January.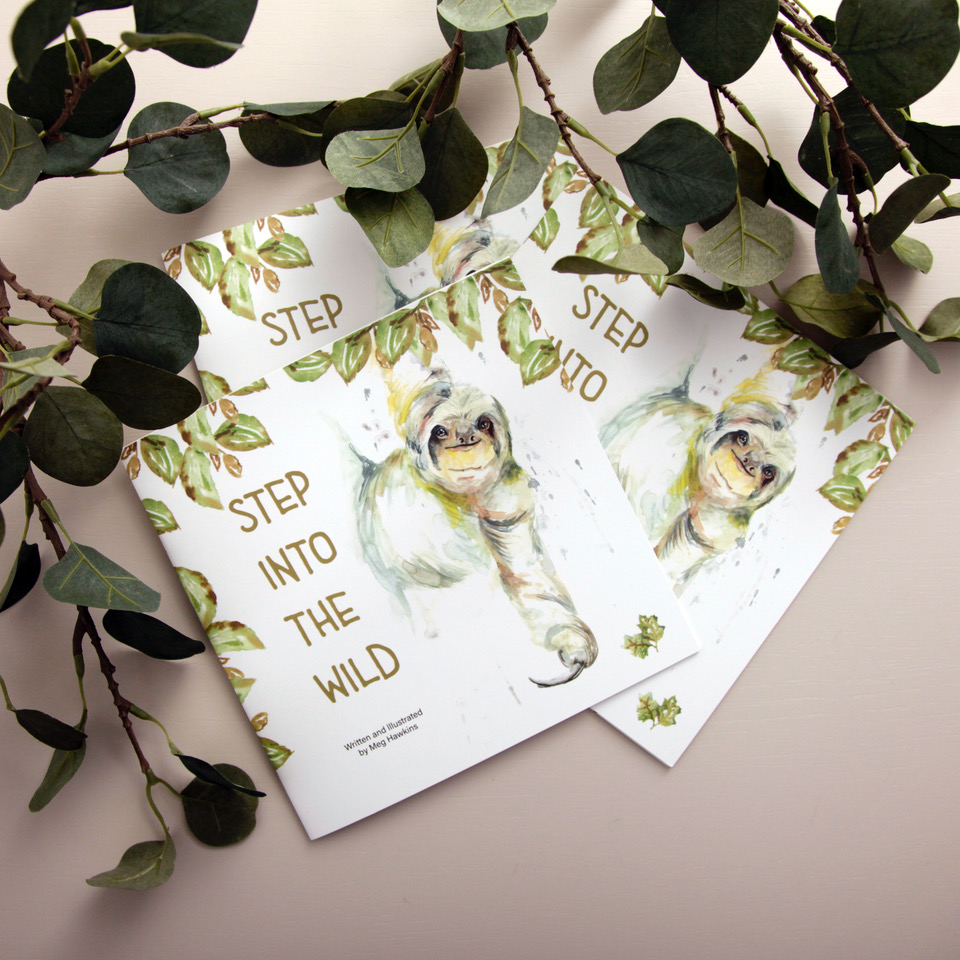 Initially, the family-run business will be providing fine bone china mugs, limited edition puffin tea towels, cards and magnets. Meg's designs invoke her deep love of British wildlife, nurtured by her rural Shropshire upbringing. It is a perfect fit with the Trust's ongoing commitment to enhancing and promoting the native environment.
"We always do a happy dance when a fabulous email comes through but we did a particularly happy one when the National Trust email dropped into the inbox," says Meg with a broad smile.
"With the nature of my designs and the sort of thing that I love painting, it's an absolute dream come true to be asked to supply the National Trust properties nationally.
"We've spent the best part of the last eight years chasing the dream of having our art and products showcased in National Trust properties. We work so hard to achieve the best sustainable products with beautiful imagery, and it's all paid off!"
The global reach of the internet has seen the award-winning artist's vibrant watercolours attract an international fanbase and her work adorns homes all over the world. In February she visited New York for a major trade fair to build on her inter-continental success.
Meg's themes of the natural world and Shropshire countryside are the basis for her range of cards, homeware products, clothing, accessories and gifts. In addition, she has a range especially for children – Little Jo & Co – which includes cards, gift wrapping and stationery. She has also branched out into the world of children's literature, writing and illustrating a series of Little Jo books, with titles like What Did You See at the Zoo?, In The Deep, Step into the Wild Children's Book and Look and Listen.
"The books are colourful because children love to colour and they combine educational and safety messages with themes like friendship and adventure. I went into a local primary school to find out the kind of things children are interested in. Once I started, I really got into the swing and have done 12 books in a year."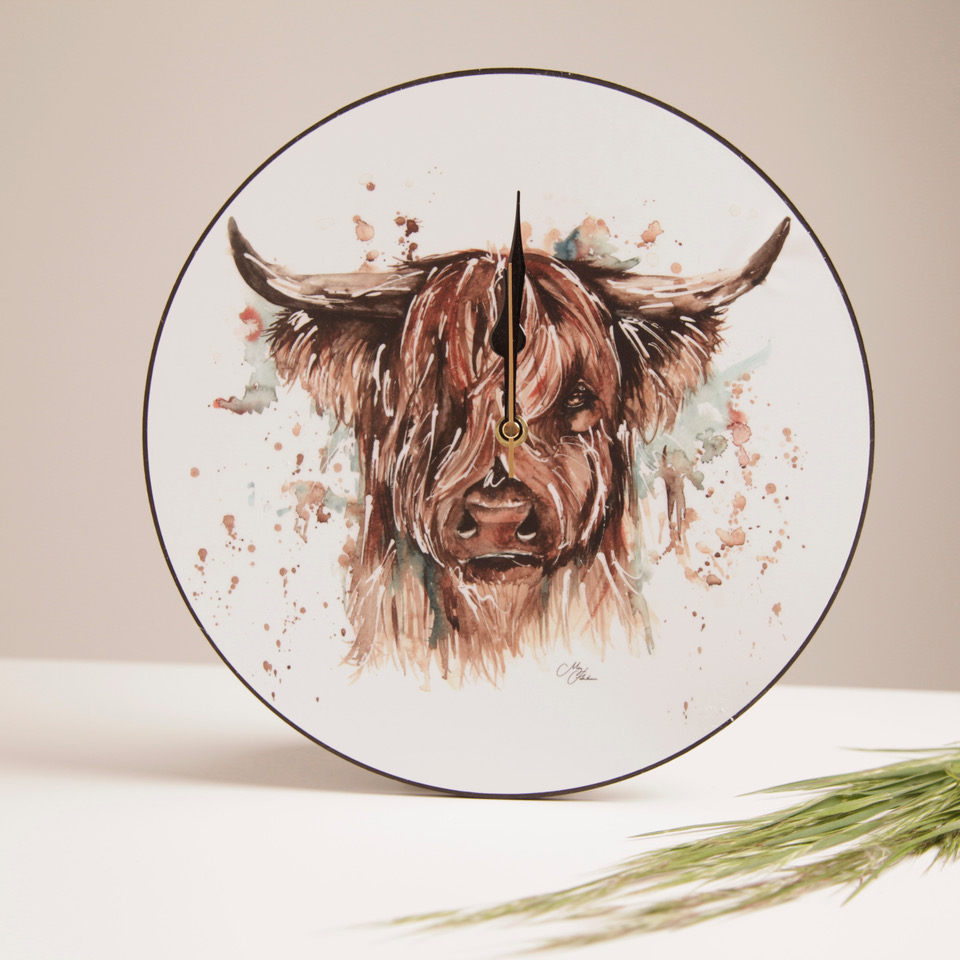 Meg certainly has plenty of experiences of her own to draw on, she and her husband Adrian having raised four children of their own. Coral, now 26, works for the family business as head of marketing while 24- year-old Liam, 20-year-old Asha and 19-year-old Pete are all forging their individual ways in the world.
The couple always tried to encourage creativity in the household.
"Ade used to make up bedtime stories for them – they'd give him a word and he'd weave a story around it," Meg recalls.
Meg, meanwhile, wove one of her major loves, photography, into the fabric of their everyday lives.
"They grew up with me taking lots of photographs of them, often doing fun things like blowing bubbles. I liked to get action into the photographs, to make it fun and interesting for them."
A hands-on mum, Meg learned to juggle caring for her young family with building her career.
"I'd often paint when the baby was asleep. Sometimes I'd have one hand holding a paintbrush and the other on the pram handle," she adds with a smile.
Meg is a country girl, having grown up in the village of Ditton Priors, near Bridgnorth. She loved painting and photography from an early age and, after attending a local school, specialised in sculpture and art at Ludlow College.
Her first job was as a screen printer for a graphic design company in Newtown, Mid Wales. She then moved to a role at Jesmonite – which changed her life.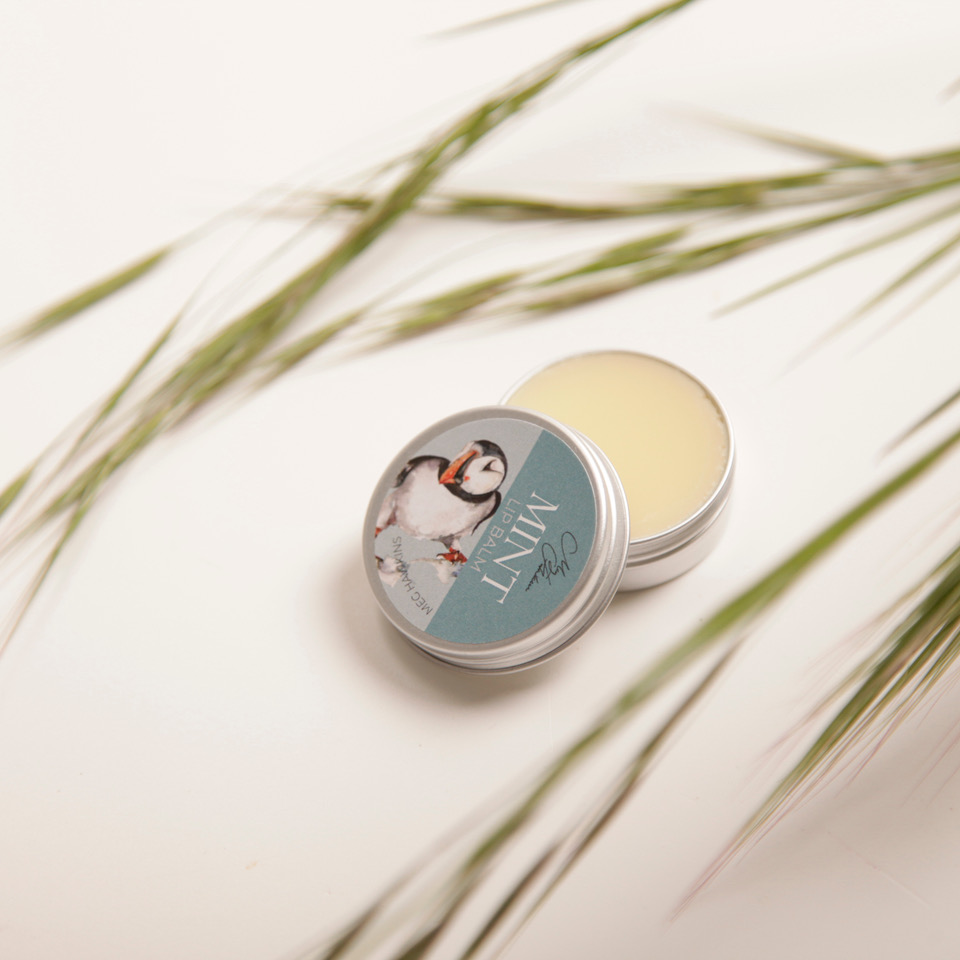 The company makes a range of eco-friendly materials used by artists, manufacturers and architects to create anything from cladding to coasters. The original compound, named Jesmonite, was an acrylic-modified gypsum composite still sold today. It was conceived as a safe alternative to fibreglass and a lightweight alternative to cast concrete – and it was invented in the UK in 1984 by Peter Hawkins. Adrian is his son and was working for the family firm when Meg arrived.
So, as well as picking up new artistic techniques, she found herself a husband and Ade a wife!
The couple moved around quite a bit over the next few years as Meg's career continued to take fascinating diversions. One stand-out job was with Finishing Touch, providing artistic designs for the bins and large planters for the giant Trafford Centre shopping mall in Manchester.
The couple moved to Hertfordshire – Adrian hails from Welwyn Garden City – and Meg enrolled at college to add to her skill set, while Adrian developed his career as an artisan builder.
"I took up a two-year interior design course but managed to pass it in a year," Meg explains.
"I've never really had what people might call a five-year plan or anything like that. I've had general aims but it's never stopped me from trying something different along the way if it appealed to me."
The photography is a case in point.
"I loved it from an early age and used to take my camera to school. I remember how excited I was when the first digital camera came out – that really was a big thing.
"I started off taking general family photographs then moved on to family occasions like weddings and birthday parties. People liked my pictures and friends started asking me to take photographs of their children. Then I was asked to do friends' weddings and then, randomly, people started paying me for it.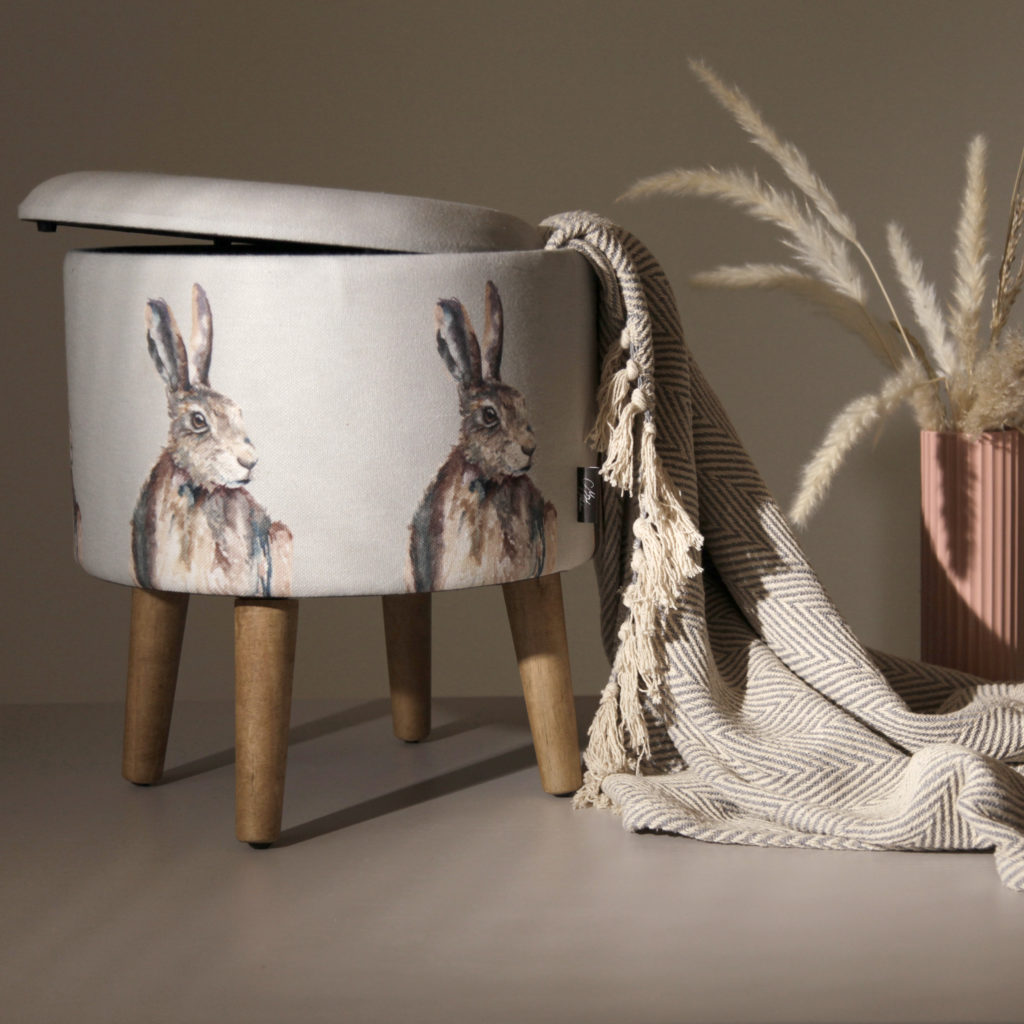 "I've no formal qualifications but set up Meg Hawkins Photography and did very well over the years."
So well, in fact, that Meg found most weekends were taken up with wedding photography.
"I'd attend the wedding itself on the Saturday and process the pictures on the Sunday. I was missing out on my own family life and starting to feel burned out.
"I always said that if ever I became a 'grumpy tog', I would quit and move on to something new."
Meg then did what many do when they need a little life counselling and a shoulder to cry on – she talked it over with her other half.
"Ade said 'why don't you put pencil to paper again and enjoy the freedom of painting?'."
Maureen and Tony, long-term family friends, were visiting one Christmas and happened to be watching as Meg was doodling some illustrations on the kitchen table. Maureen, who had been a Primary School teacher, offered what proved to be an inspired lesson, suggesting Meg move into the world of professional art. After 16 years Meg moved away from the photography side of her business and, eight years ago, Meg Hawkins Art was launched. It has proved a huge success.
By this time, after 10 moves in 10 years, the family had firmly settled in the Shropshire countryside, at their present home in Burwarton. Her separate studio is also located in the picturesque village.
"I'd loved growing up in the countryside and wanted my children to have the same opportunity," Meg explains.
Initially, she designed, created and launched a successful range of quality greeting cards and prints. Ever mindful of the environment, as befits her country upbringing, all are printed on sustainable FSC (Forest Stewardship Council) cards.
All kinds of attractive and useful products followed as she branched out into gifts and homeware, having taken some sage advice from the Giftware Association after a meeting with its CEO at a trade fair.
Handbags, cowls, scarves, aprons, coasters, footstools and mugs, to name a few of her collection, all bear the unmistakable Meg Hawkins look.
Latterly, the business has been licensed for surface pattern, print and design which is beautifully showcased on Meg's new ranges of kitchenware, homeware, splash-backs and fabrics featuring her original artwork.
Every design is created and crafted in her fabulous rural studio deep in the Shropshire hills – an inspiring backdrop against which to work.
Meg's unique style of watercolour reflects the movement and energy of the subjects she paints. By blending colour and method, her work has become known and loved for her emotive and versatile range of paintings.
"My priority is to bring extra life and happiness to any home. I have the desire to create beautiful pieces that can be used and enjoyed every day, a traditional marriage of art and functionality."
She has a wide range of national and international stockists which, in addition now to the National Trust, include the RSPB (Royal Society for the Protection of Birds) and RNLI (Royal National Lifeboat Institution).
Meg's achievements were recognised with a major national award last year. She won the Business Growth category at the 2022 Woman Who Achieves Awards. The awards recognise women for their achievements, celebrate their successes, and acknowledge how they inspire others by becoming role models.
"I was thrilled to receive the award which allowed me to reflect on what we had achieved as a family business over the past few years. I was up against some very impressive, inspirational businesswomen. I felt very honoured," she recalls.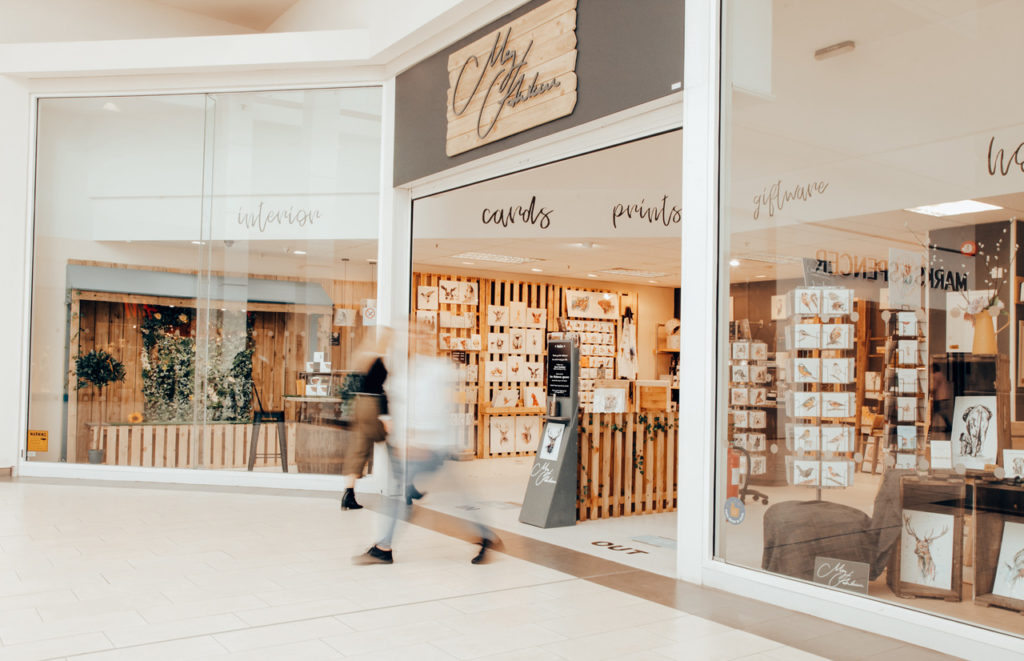 Alongside winning this award Meg also won the regional 'Rural Business award" for the 'Best Rural Creative or Artisan Business' 2022
It is tremendous national recognition for the dynamic way in which she has utilised her art to infuse everyday objects with the spirituality of natural beauty. But don't expect the energetic Meg Hawkins to rest on her laurels. You suspect there is far more to come.