Raise your glasses to the buoyant state of the local drinks industry. 
Shropshire and its borders are renowned for great food and drink, home to a host of award-winning producers, top-notch restaurants and fabulous farm shops.
These independent, often family-run, businesses have fed into an increasing demand for good quality, locally-sourced ingredients with a trusted provenance – and our desire to support smaller businesses that are on our own doorstep. We've learned to Love Local – a mantra that WW magazine has been keen to embrace over the past few years.
Many of these businesses share a common theme – that they grew out of the vision and determination of a single individual or a couple, who dared to dream and made it a reality.
In this feature we toast the drink producers, those whose bottles bear labels championing our area, whose wines, beers and spirits complement our meals and enhance our social occasions.
Our area boasts a remarkable number of commercial vineyards given that most of the wine drunk in Britain is imported. This is unsurprising given that viticulture has traditionally thrived in warmer climates, the sunny regions of the Mediterranean countries and hotter conditions to be found in swathes of the New World.
In 1950s Britain, commercial vineyards were few and far between and even then tended to be found only in the milder south of England. At this point it's worth remembering that wine-making was actually introduced to the UK 2,000 years ago by the Romans. Then, the climate was warmer. As our country became progressively colder, vines withered and the practice became scarcer. In the past 50 years, climatic conditions have changed again, winters are becoming milder, summers hotter and the conditions more favourable. Vineyards have sprung up across the country, borne out by the figures. Production in England rose from 1.34 million bottles to 15.6 million bottles in just 10 years.
The Roman connection is particularly pertinent to one of our local wine producers, for the conquerors cultivated vines at their Shropshire settlement of Uriconium, known to us today as Wroxeter, near Shrewsbury.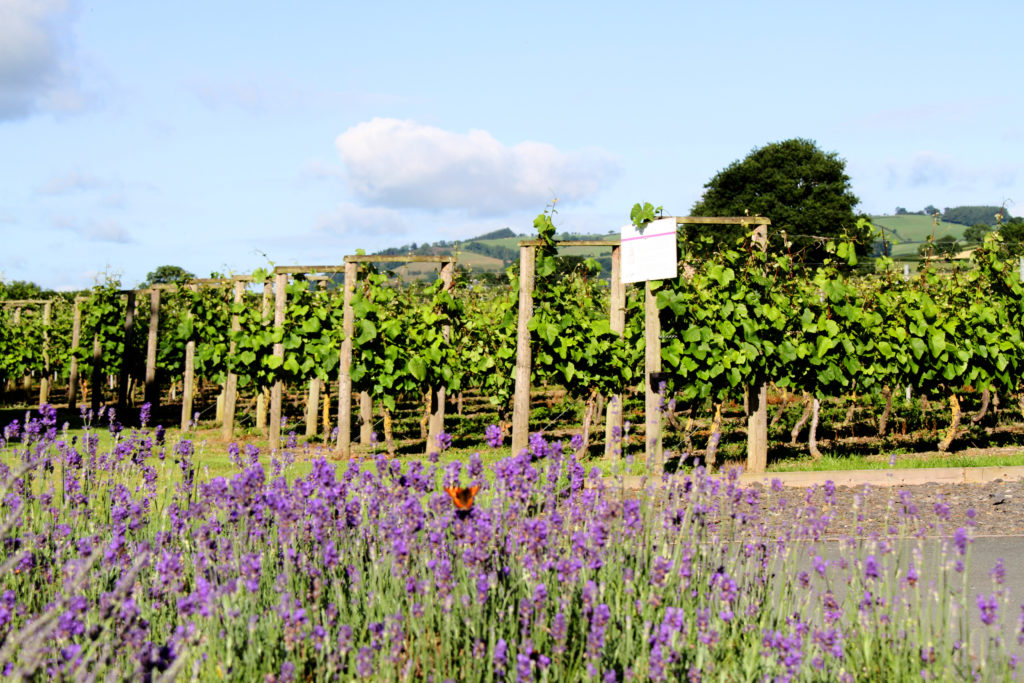 The modern day Wroxeter Roman Vineyard was established in the early 1990s by the Millington family who still run it, producing wines under its name.
The history of Roman Britain also plays a part in Kerry Vale Vineyard, in the hamlet of Pentreheyling, on the Shropshire side of the English/Welsh border at the eastern tip of the Vale of Kerry – a rural area of exceptional beauty – just three miles south of the charming town of Montgomery.
The land on which Kerry Vale sits is of great archaeological interest, having once formed part of a Roman fort and being located on the edge of a number of Roman marching camps.
As well as its Roman history, two decades of archaeological research shows the site was once occupied by Bronze Age funerary monuments, a Druid road, and a medieval settlement! With Offa's Dyke just a field away.
Today, as well as its highly acclaimed vineyard, the site houses a busy café and shop. Kerry Vale operates wine tours every Saturday, Sunday and Thursday from May to September, as well as taking bookings for private tours at other times.
On these there is the chance to learn about the vineyard's story.
Kerry Vale Vineyard is a family-run business. Planted in 2010 the vineyard is owned by husband and wife team Russell and Jan Cooke, who purchased it in February 2020 from founder Geoff Ferguson.
Home to 6,000 vines of four different varieties – Solaris, Phoenix, Rondo and Pinot Noir – there are 62 rows with a combined length from the first vine to the last of just under eight miles! These vines produce award-winning still and sparkling white, rosé and red wines.
This year marks a special anniversary for Halfpenny Green Wine Estate for it is 40 years since Martin Vickers planted half an acre of vines as a hobby on his family farm, near the Shropshire/Staffordshire border some nine miles from Bridgnorth. Little did Martin realise that was the start of a remarkable story leading to the well-renowned Halfpenny Green Wine Estate that we know today.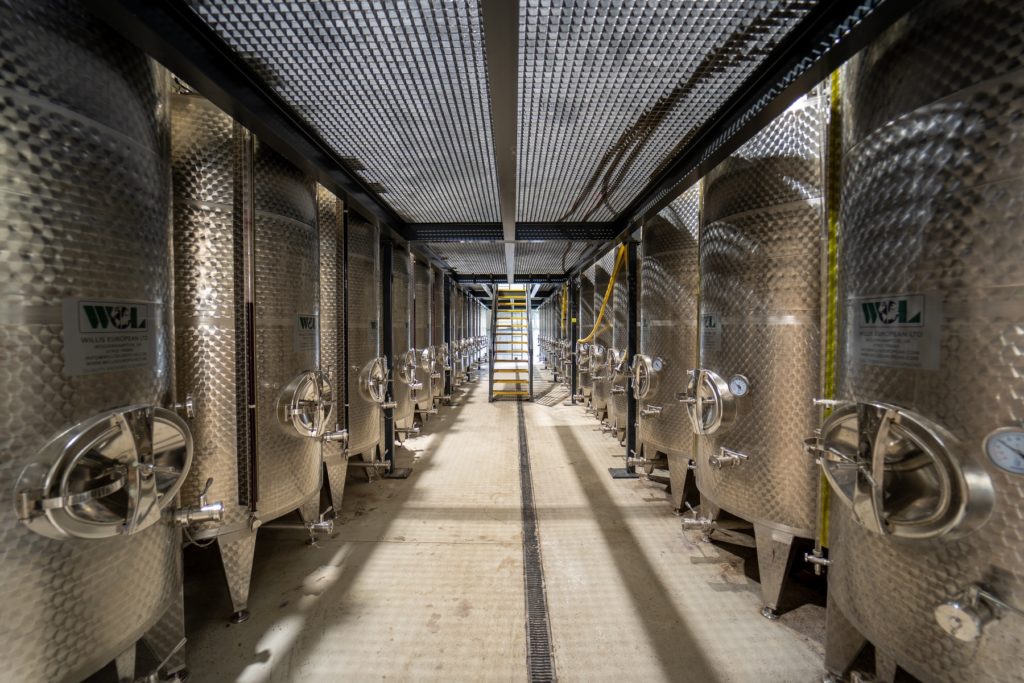 Today the estate is still owned and run by the family in the shape of Martin's son Clive and his wife Lisa.
Halfpenny Green now produces more than a dozen different wines; a range of white, red and rosé, still and sparkling.
Visitors can enjoy fresh, home-cooked meals in the estate's eatery which seats over 100 guests and commands a view of the picturesque vineyard.
Wine, gin, rum and whisky tastings are available every day in the Wine Loft, and in the summer, on the balcony overlooking lovely South Staffordshire countryside. Guests wanting to know more can sign up for the estate's guided tour, available on set days through May to October.
The Craft Village on the estate is home to 16 independent businesses, plus the Wild Zoological Park. The estate also has three coarse fishing lakes, open daily for pleasure fishing, teams and corporate groups.
Planted in 1971 Astley Vineyard is one of the oldest commercial vineyards in the UK. Located in the pretty Severn Valley near the Worcestershire/South Shropshire border, this five acre vineyard is currently owned by the Haywood family who bought it in 2017. Located on red sandstone, the vineyard produces 5,000 bottles in an average year.
Wines are made from four main white grape varieties – Bacchus, Siegerrebe, Madeleine Angevine and Kerner. Astley focuses mainly on still wines although it also produces a small quantity of sparkling wine and some vermouth.
Tim and Bev Haywood are joint owners with Tim as the vineyard and estate manager and Bev the business and admin manager. Chris Haywood is winemaker, and also responsible for sales, events and online activities, while Matleena Haywood is assistant vineyard manager and head of accounts.
Astley was founded by the Bache family, who were visionaries of their time. In the 1970s, English wine was virtually unknown, yet the family planted varieties such as Madeleine Angevine and Kerner long before their potential was realised.
Jonty Daniels bought the vineyard in the early 90s, and built its reputation over the next 24 years. From an agricultural background, he and his wife professionalised the viticulture, and turned Astley into a well-regarded wine producer.
"It was at this point that our wines started to make a name for themselves. Jonty's sustained passion and dedication for the vineyard is the main reason our business still stands today," says Bev.
The Haywoods took over the vineyard when Jonty retired in July 2017.
"Sharing Jonty's vision for making our estate a truly special place, our family of four are working hard to move the vineyard onto the next stage of its illustrious life," Bev says.
The Haywoods have their own small winery, making and bottling the wine themselves. The wine is sold only through Astley's own cellar door and on its website, with vintages quickly selling out.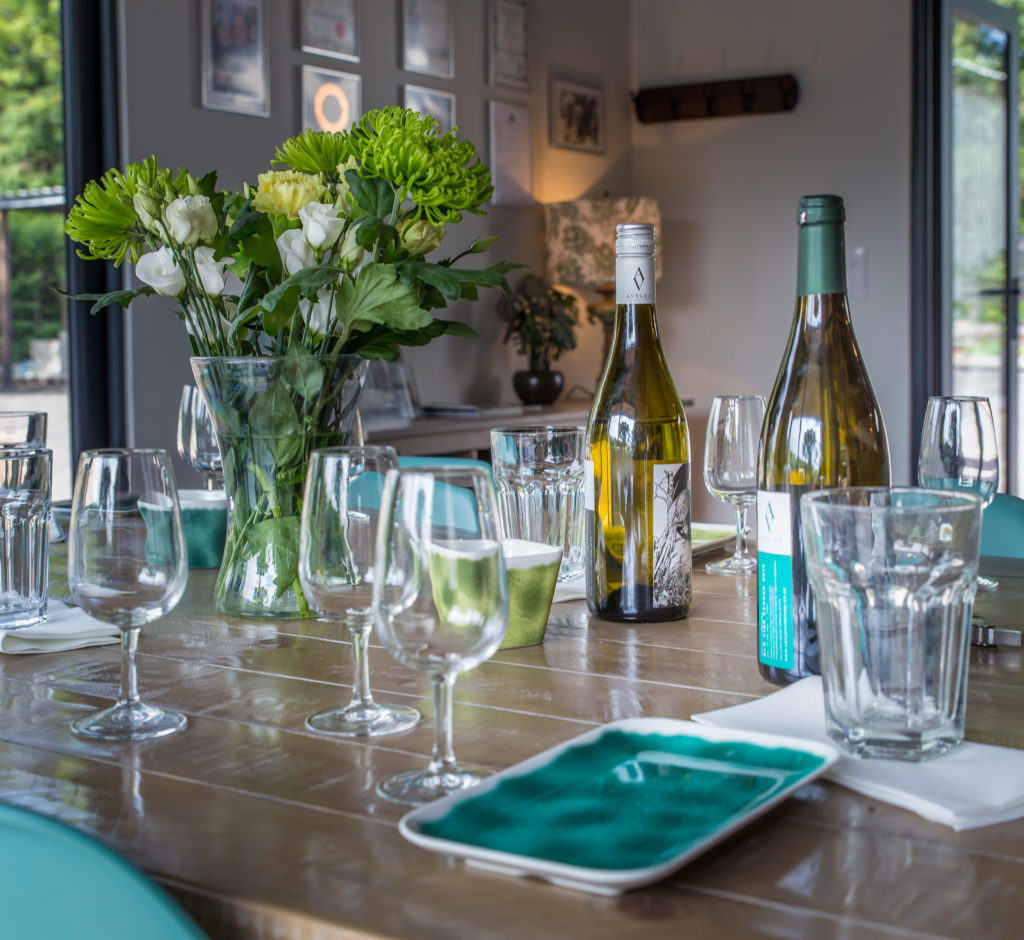 Astley won National Rural Food and Drink Business 2021 in the Rural Business Awards.
Tourism is a growing part of the business, with visitors welcome at the vineyard's tasting room every weekend and tours running once a week from Easter to October.
Named Experience of the Year 2022 by Visit Worcestershire, the tours are often sold-out months in advance. The Haywoods also host private events.
Others are also putting local wines on the map. Rodington Vineyard is a family-run business which opened in 2015 while Commonwood, near Wem, was planted by Corinne and Alan Goddard 20 years ago. Colemere Vineyard, near Ellesmere, planted its first vine in 2014 and produces a range of white, red, rosé and sparkling wines. There are others, too, adding to the increasingly successful story of English wine.
The narrative is equally as positive when it comes to Shropshire beers. The county has a longheld tradition of brewing good ales and older readers may recall the distinctive aroma from yeast in the fermentation process, when entering towns such as Wellington and Wem.
The disappearance of those larger operations – the axing of the Wem Brewery in 1987 was a hammer blow to the small town's economy – looked at the time to be a terminal setback in the story of Shropshire brewing. County ale production had a fine history but it was in danger of becoming just that – history.
But a good pint will never go out of fashion. Enter the age of the micro-brewery. Smaller operations began to spring up all over the county and the industry, in this 21st century scaled-down mode, is thriving.
Amongst the most successful is Hobsons Brewery, based in Cleobury Mortimer. Hobsons brews a range of beers in cask, keg and bottles from pale and golden ales, to stouts and porters.
Since the brewery began in 1993, Hobsons has been at the forefront of sustainable technologies. The company's green thinking enabled it to win the SIBA Green Business Award in 2010 and again in 2021.
Since its humble beginnings Hobsons has always stood by the ethos of being a local sustainable brewery. Covid and the subsequent closure of pubs and restaurants, posed major challenges for many breweries including Hobsons as the cask trade became vulnerable. The company needed to diversify and so switched to online sales. So successful has this move been that Hobsons won the SIBA Commercial Achievement Award 2023 at this year's SIBA Business awards, held in Liverpool in March.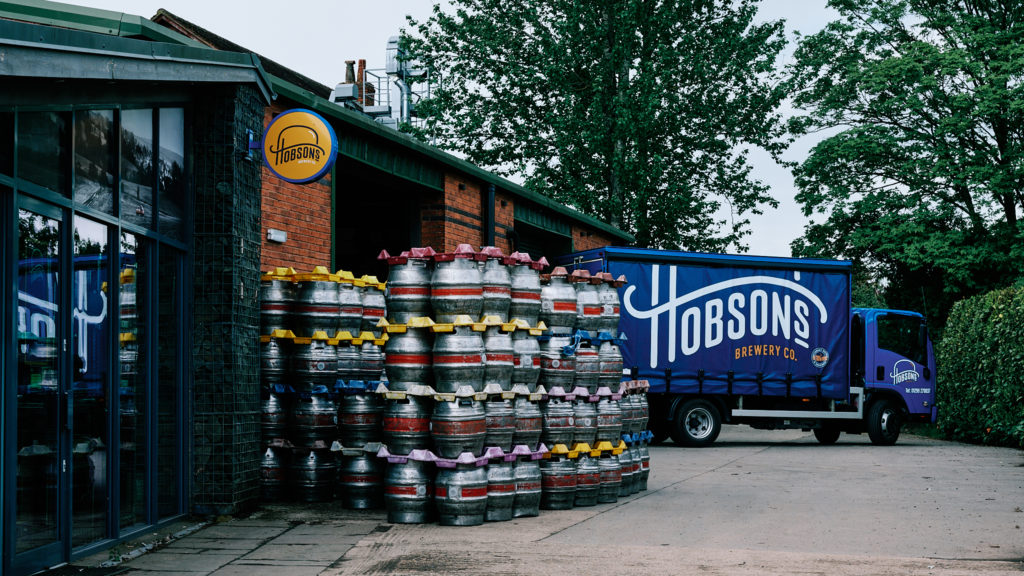 To real ale lovers, businesses like Salopian Brewing Co, based at Hadnall, near Shrewsbury; Ludlow Brewing Co and Stonehouse Brewery at Morda, near Oswestry, will need no introduction. Shropshire Gold, Ludlow Gold and Station Bitter are amongst some of the county's favourite beers. All are part of the new wave of breweries that sprang up from the 1990s onwards.
By contrast, Three Tuns in Bishop's Castle is the UK's oldest licensed brewery, dating back to 1642. The award-winning business holds its 17th century traditions in the highest regard.
"Our real ales are made the traditional way and crafted with the finest ingredients to give each one its own unique Three Tuns Brewery flavour," says marketing manager Charlotte Ferris.
"In our quest to embrace tradition, we are fortunate enough to brew our award-winning beers in a classic, miniature Victorian tower, meaning the beer is not only moved by gravity, but each brew captures the essence and history of its unique surroundings."
From XXX to Cleric's Cure, each of Three Tuns' ales begins its journey in the original Grade II listed brewhouse which is now the fermentation room. This is where the Three Tuns Brewery yeast, a one-of-a-kind strain developed over the last 125 years, is added to the mix.
Charlotte adds: "We're committed to continuing our brewing on-site and after extensive refurbishment over the last decade, it's our honour to uphold the heritage of what we consider to be one of the birthplaces of beer."
In recent years, spirit distillers have come to the party, particularly with the emergence of gin companies.
Ludlow Gin marks its fifth birthday this year and has celebrated by opening a distillery and visitor centre, at Ludlow Farm Shop, offering guests a behind-the-scenes look at the distillation process. Visitors will be able to see and taste as well as create their own unique gin in the Ludlow Gin School, while also getting the chance to visit the new shop.
Founder Shaun Ward said: "I've always loved creating things. At New Year 2017, I had a dream to create a range of beautiful, hand-crafted gins, traditionally made in handmade copper stills.
"Within weeks we'd created the curiously smooth Ludlow Gin in our kitchen with a tiny still and, by September 2018, we'd officially launched at Ludlow Food Festival. Since then our team has grown to include Ludlow Whisky as well as Ludlow Fine Wines."
The afore-mentioned are just a cross-section of those leading the surge in local drink production – in mineral water and soft drinks as well as alcohol – that is fostering a new generation of artisans and craftspeople. At the heart of it all are great flavours, distinctive to our area. It makes you optimistic for the industry's future. To borrow a drinker's proverb, it's a glass half full.