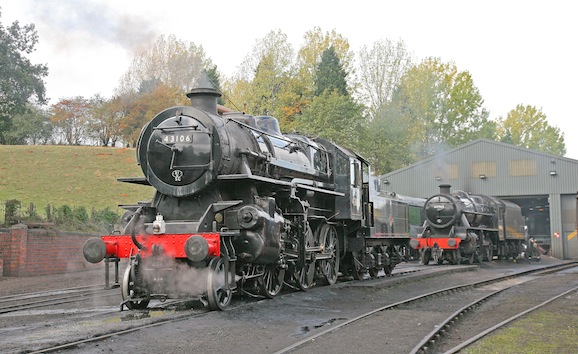 Severn Valley Railway is giving enthusiasts of all ages a once in a lifetime opportunity to play an important part in the future of a growing national treasure.
The popular Midlands heritage line, which is celebrating its 150th anniversary in 2012, is offering up to three million shares at £1 per share.
The cash raised will fund vital investment in SVR. Disastrous summer floods in 2007 put the railway's future in doubt but it has bounced back and has now unveiled bold plans to improve facilities and inspire Britain's heritage railway engineers of the future.
Among exciting future projects is SteamWorks, an innovative plan to restore Bridgnorth station, a Grade II listed building, to its Victorian glory. New facilities would include a visitor centre, gateway building and spectator gallery looking into the Motive Power Department building to see locomotive restoration in progress.
For more details on the share offer, visit www.svr.co.uk/shareoffer.