When Niki Segnit realised she was reading more about recipes than using them, she decided it was time to approach cookery in a new way.
Where many of our grandparents cooked from scratch, today's keen cooks have a dizzying range of recipes at our fingertips – we can leaf through our library or summon a recipe at a swipe or a tap. But is it really necessary to conjure up another recipe every single time we want to cook? Niki Segnit, author of the critically acclaimed guide to food matching, The Flavour Thesaurus, has a fresh take on food – in her new book, Lateral Cooking, she suggests it pays to learn a set of basic recipes and methods, and simply tweak them to broaden your range.
Niki realised she had plenty of cookbooks but rarely used them – "the size of my library was inversely proportional to my confidence in cooking from it…". In her second book, she explores 12 basic culinary categories including batter; stock, soup and stew; and sauce. Recipes are arranged on a continuum, with Niki explaining how the recipes are related to each other and showing how, with just a tweak of an ingredient or technique, one dish leads to another. She shows how nailing the daily loaf will make brioche feel less of a challenge, and that anyone who can make a bread-and-butter pudding can make a refined crème brûlée like the one featured here.
Lateral Cooking is a set of basic recipes which, once you're familiar with them, will prove almost infinitely adaptable, according to what's in your fridge, in season or on offer at the market
Broad bean, onion and dill rice
Ingredients (Serves 6 as a side)
Butter or bland oil
3 medium onions, sliced
700ml boiling water
1½ tsp salt
400g white basmati rice, rinsed, drained
Two handfuls broad beans, cooked, skinned
Bunch of dill, chopped
Method

Preheat oven to 160C. In ovenproof pan with tight-fitting lid, soften onions in 2 tbsp butter or oil over medium heat. Allow to brown a little.
Add boiling water, salt and 1 tbsp butter to onions and bring back to boil. Stir in rice. Place in oven for 25 minutes.
Remove from oven. Gently stir in beans, dill and more butter to taste.
Serve with barbecued meat and fish, or with griddled halloumi and a few fine slices of red chilli.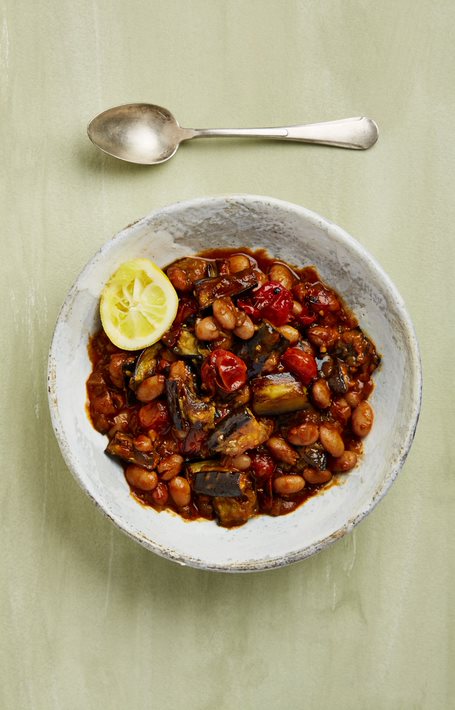 Burnt Aubergine and Borlotti Bean Stew
Ingredients (Serves 3-4)
250g dried borlotti beans
2 aubergines
Groundnut oil
12 cherry tomatoes, halved
1 large onion, diced
3 garlic cloves, finely chopped
Pinch fennel seeds
1 tbsp tomato purée
1 tbsp soy sauce
2 tbsp mirin
1 tsp smoked paprika
Squeeze of lemon juice
Method
Soak beans in plenty of water for at least 8 hours, or overnight.
Preheat oven to 200C. Chop aubergines into 3cm chunks. Roast in a little groundnut oil, together with tomatoes, for 30 minutes.
Meanwhile, soften onion in oil, adding garlic and fennel for last few minutes.
Squeeze in purée. Cook for 1 minute. Add 250g drained beans, 1 litre boiling water, soy sauce, mirin and paprika. Simmer slowly for 30–40 minutes or until beans are good and soft, adding extra boiling water if necessary.
Mix aubergines and tomatoes into the beans, season and add squeeze of lemon juice. Serve with a baguette.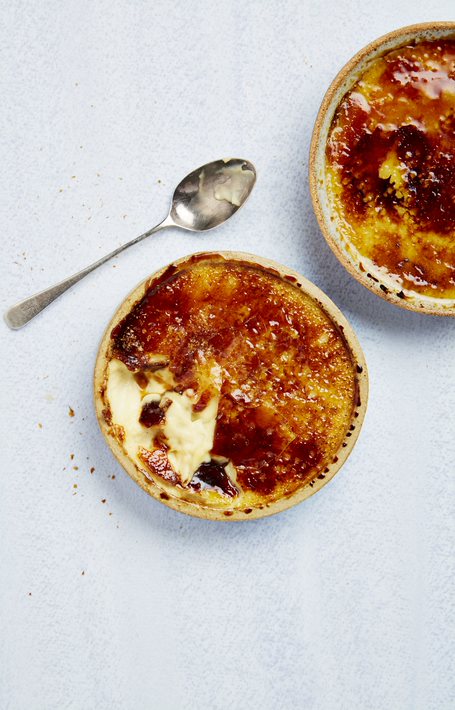 Brandy Alexander crème brûlée
Ingredients (For 4 crèmes made in shallow crème brûlée dishes or 150–175ml ramekins)
500ml double cream
4 egg yolks
4 tbsp (60g) sugar
Pinch salt
2 tbsp Cognac
1 tbsp crème de cacao
½ tsp freshly grated nutmeg
Caster sugar (for brûlée top)
Method
Preheat oven to 140C. Heat cream in pan over low to medium heat until just beginning to bubble.
In heatproof bowl, quickly whisk yolks, sugar and salt together.
Gradually stir warm cream into egg mixture. Add Cognac, crème de cacao and nutmeg.
Sit dishes or ramekins in large roasting tin or similar. Strain custard mixture through a sieve into a jug, then divide between dishes. Pour enough hot water into tin to come halfway up sides of dishes.
Bake, checking for set after 20 minutes for shallow dishes, 30 minutes for ramekins. Crèmes are done when almost set, with slight wobble in centre. Remove immediately from water bath. Cool, preferably on a rack.
Once cool, chill crèmes. (They can be kept, covered, in the fridge for a few days.)
Sprinkle each with thin layer of caster sugar and apply blow torch or put under a hot grill, close to the heat, and keep watch. Re-chill until ready to serve.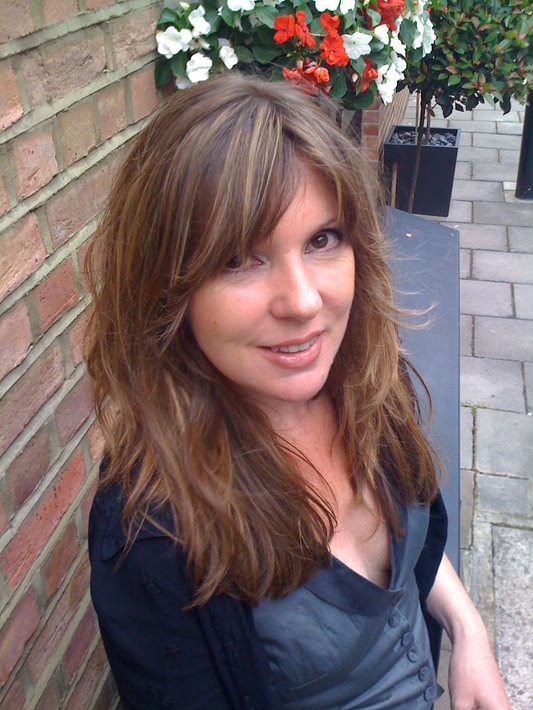 Lateral Cooking by Niki Segnit (Bloomsbury, £30) is out 20 September
Images courtesy of Louise Hagger
Food and prop styling by Emily Kydd and Jennifer Kay